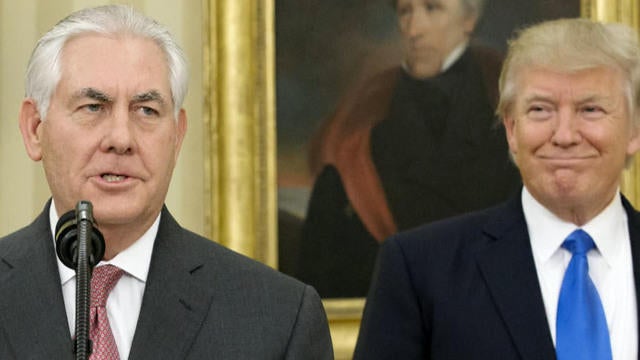 White House cuts aid to major U.N. abortion-related agency
The Trump administration is halting the funding of the UN Population Fund (UNFPA), which aims to back reproductive health internationally.
A memo laying out the reasoning for this decision cites the fund's backing of "coercive abortion" and "involuntary sterilization" in China. The Senate Foreign Relations Committee received notice from the State Department on Monday informing them of this change in funding.
During his first week in office, President Donald Trump indicated that this decision was likely to come. Mr. Trump wrote a memo directing the Secretary of State "to take all necessary actions, to the extent permitted by law, to ensure that U.S. taxpayer dollars do not fund organizations or programs that support or participate in the management of a program of coercive abortion or involuntary sterilization."
As a result of this decision, the fund will lose $32.5 million this year. The State Department says that those funds will be redirected to the Global Health Programs that account for family planning, maternal and reproductive health activities in developing countries.
The UNFPA says it is "erroneous" to claim that they are supportive of coercive abortion and involuntary sterilization in China. They work in more than 150 countries and territories.
"The support we received over the years from the Government and people of the United States has saved tens of thousands of mothers from preventable deaths and disabilities, and especially now in the rapidly developing global humanitarian crises," the organization said in a statement.
The fund has been backed by the US government over the last eight years but it has not always received this money. Due to a 1985 law, the U.S. government cannot fund organizations that aid or participate in forced abortions. Each administration decides which organizations fall into that category. Historically, Republican presidents -- including the most recent previous GOP president, George W. Bush -- have pulled UNFPA's funding on these grounds.
Thanks for reading CBS NEWS.
Create your free account or log in
for more features.