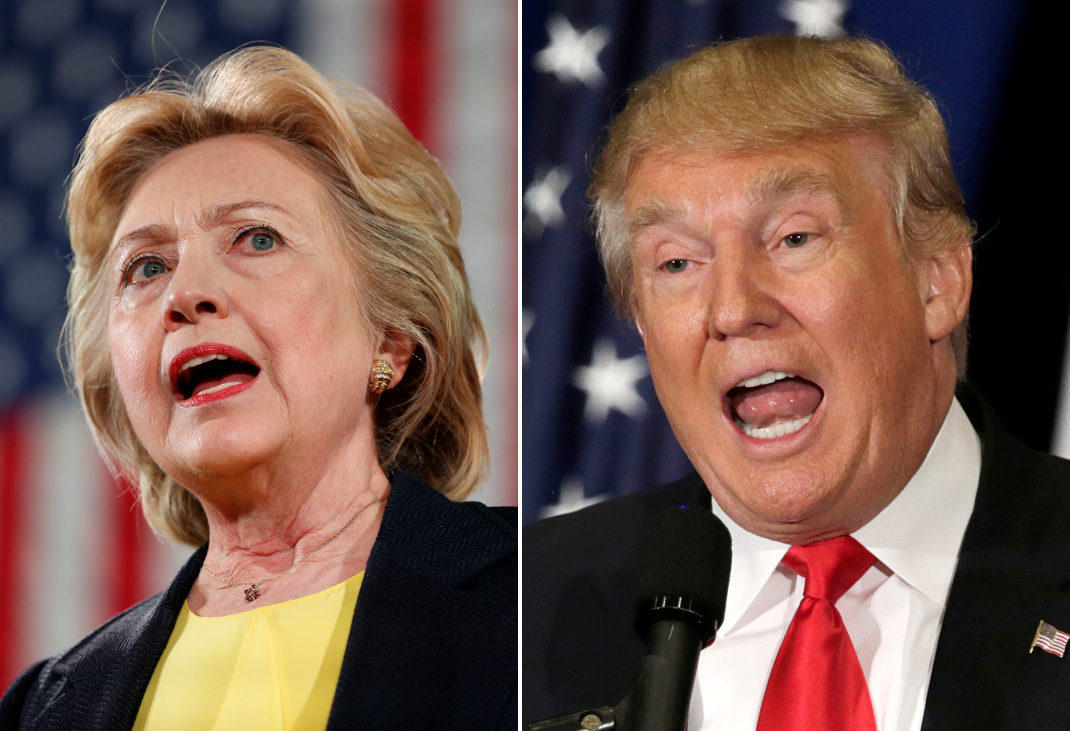 Where do Hillary Clinton, Donald Trump stand on the AT&T-Time Warner merger?
Donald Trump and Hillary Clinton expressed skepticism over the weekend about the announced AT&T deal to buy Time Warner for $85.4 billion.
Speaking to his supporters Saturday about the merger of the media companies, the GOP presidential nominee said it would result in too much concentration of power.
"As an example of the power structure I'm fighting, AT&T is buying Time Warner and thus CNN, a deal we will not approve in my administration because it's too much concentration of power in the hands of too few," he said in a speech in Gettysburg, Pennsylvania.
Trump's senior economic adviser, Peter Navarro, also released a statement Sunday about the campaign's position.
"Donald Trump will break up the new media conglomerate oligopolies that have gained enormous control over our information, intrude into our personal lives, and in this election, are attempting to unduly influence America's political process," Navarro said.
Clinton's vice presidential running mate Sen. Tim Kaine, D-Virginia was asked about the merger on NBC's "Meet the Press" Sunday and whether he's similarly skeptical.
"I share the concerns and questions," Kaine said. "We have to get to the bottom of them."
Kaine said that "pro-competition" and "less concentration" are generally helpful, especially when it comes to media.
Clinton campaign spokesman Brian Fallon was also asked for the campaign's reaction to the deal and pointed mainly to Kaine's remarks.
He also added that, "In general, we think that marketplace competition is a good and healthy thing for consumers and so there's a number of questions and concerns that arise in that vein about this announced deal but there's still a lot of information that needs to come out before, before any conclusions should be reached. Certainly, [Clinton] thinks that regulators should scrutinize it closely."
CBS News' Erica Brown and Hannah Fraser-Chanpong contributed to this report.
Thanks for reading CBS NEWS.
Create your free account or log in
for more features.