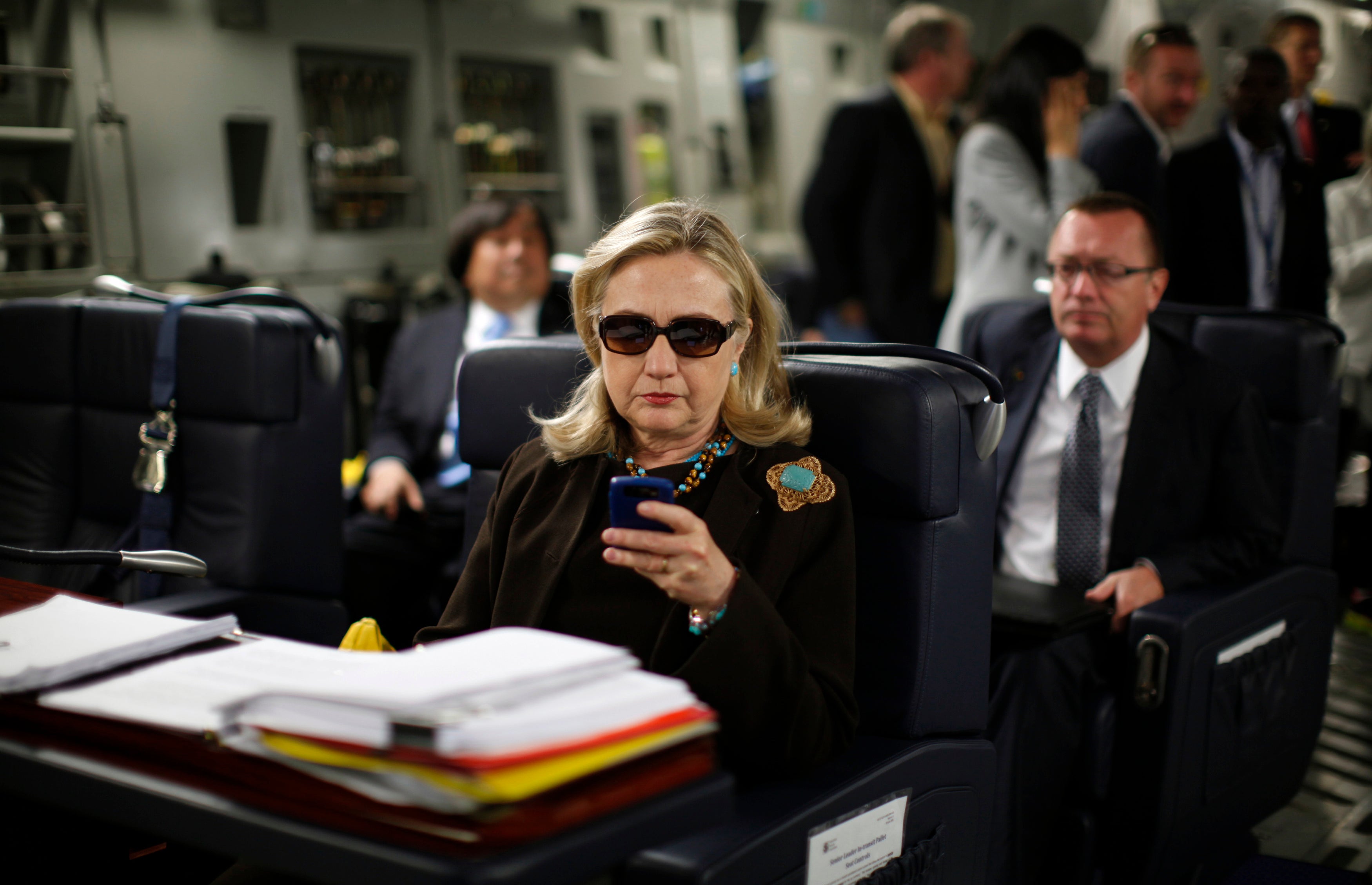 What you may have forgotten about the Hillary Clinton email controversy
The report by the Justice Department inspector general on the FBI's and DOJ's handling of the Hillary Clinton email investigation examines decisions made during the investigation by top FBI officials, including former director James Comey. CBS News' Paula Reid reports that the review is expected to describe Comey as "insubordinate" while also criticizing then-Attorney General Loretta Lynch for weak leadership.
If your memory of Hillary Clinton's email server has receded, here's a synopsis of the email controversy that emerged during Clinton's 2016 presidential campaign and prompted questions about federal investigators' practices during the investigation:
The private email server
The FBI's initial probe stems from Clinton's use of a personal homebrew email server while she was secretary of state. The investigation focused on whether Clinton sent or received classified information through a server in the basement of her New York home, which was not authorized to handle such messages.
Clinton said her use of the server private email address was a matter of convenience, "because I thought it would be easier to carry just one device for my work and for my personal emails instead of two," though she was seen traveling with two devices anyway, a blackberry and an iPad.
The New York Times first reported the use of the server and raised the possibility that she had "violated federal requirements that officials' correspondence be retained as part of the agency's record." When questions were raised about the possibility that there were emails containing classified information on her server, the FBI initiated an investigation.
The FBI found that Clinton used several different servers and administrators during her four years as secretary of state, and also numerous mobile devices to send and receive email on her personal domain.
The emails
Clinton turned over about half of the 60 thousand emails that were on her server, after telling the State Department that the emails deleted by her lawyers -- about 30,000 -- were personal, involving her daughter's wedding plans, family vacations, yoga routines and condolence notes.
In total, she submitted roughly 55,000 pages of emails. From the group of approximately 30,000 emails that Clinton provided to the State Department, the FBI found 110 emails in 52 email chains that were "determined by the owning agency to contain classified information at the time they were sent or received."
Did Clinton ever face charges?
No. In July 2016, Comey made the controversial decision in July 2016 to announce that he was recommending that no charges be filed over the investigation into Clinton's emails. "Our judgment is that no reasonable prosecutor would bring such a case," Comey said after detailing the FBI's findings in its investigation of Clinton's use of personal email servers. "No charges are appropriate in this case."
Comey did, however, say Clinton and her staff were "extremely careless in their handling of very sensitive, highly classified information."
Then, just days before the election, Comey announced that new emails had surfaced in the case. Those emails came from the laptop of the estranged husband of Clinton aide Huma Abedin, former New York congressman Anthony Weiner. The more than 1,000 emails were not all work-related and included personal emails belonging to both Abedin and Weiner. After an additional review of the new emails, Comey then informed Congress two days before Election Day that the FBI had not found anything new that would warrant charges against Clinton for her use of the private email server.
Trump's email crusade
Mr. Trump blasted Clinton's use of the server for her State Department email as a talking point during the end of the 2016 campaign, a habit that has persisted throughout his presidency thus far. As a candidate, Mr. Trump was fixated on the 30,000 personal emails that Clinton deleted from her tenure as secretary of state, saying that Clinton should have been prosecuted for her "illegally deleted emails."
He has also criticized Comey for his decision to not prosecute Clinton -- "very, very unfair" and "rigged," he has said, and he claimed that Comey had "totally protected" Clinton.
Comey's handling of the investigation was one of the initial reasons given for Mr. Trump's decision to fire Comey in May 2017. He pointed to reasoning by Deputy Attorney General Rod Rosenstein that Comey had bungled the conclusion of the Clinton investigation, calling it a "textbook example of what federal prosecutors and agents are taught not to do."
Thanks for reading CBS NEWS.
Create your free account or log in
for more features.