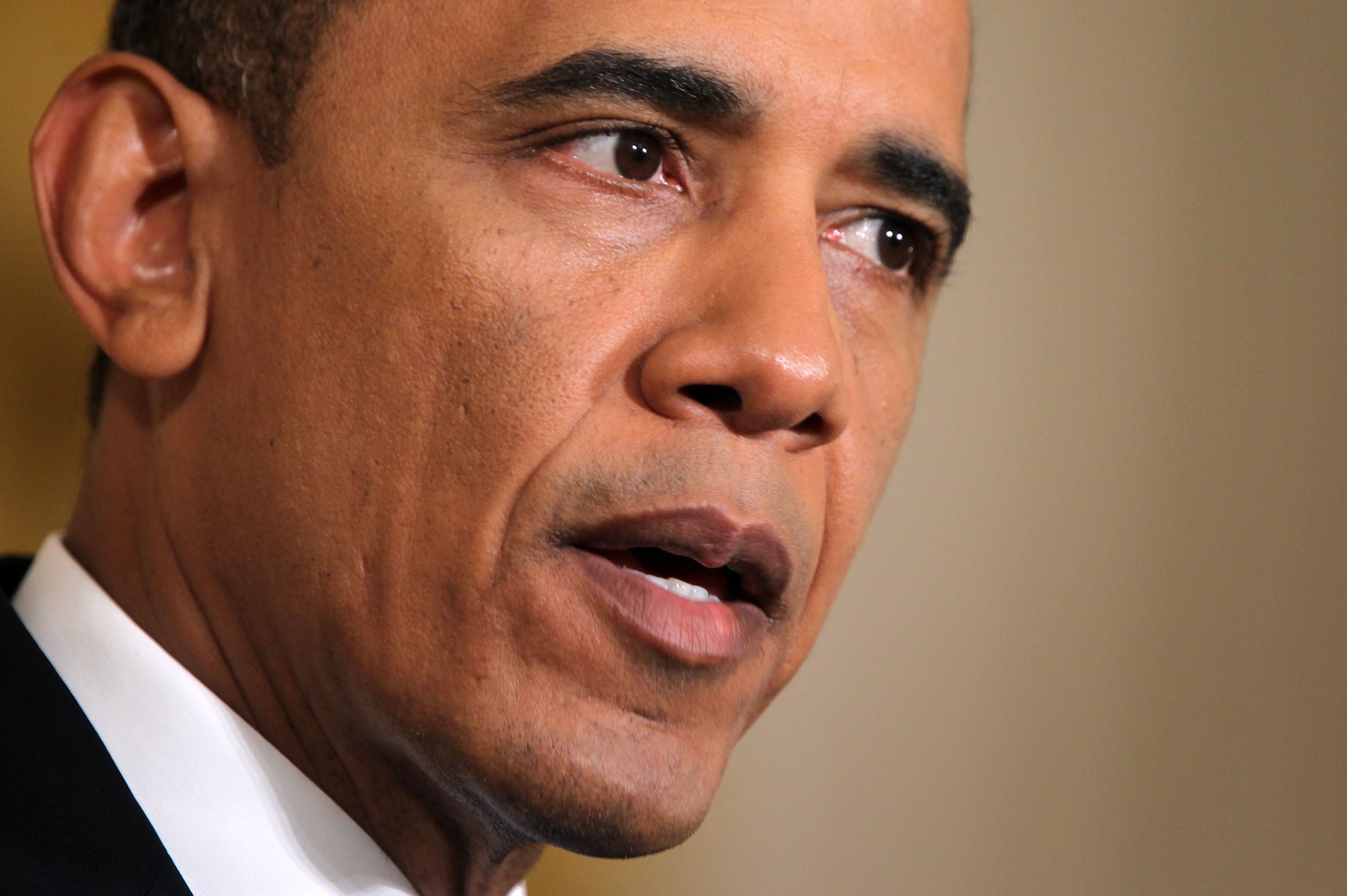 What are Obama's gun control proposals?
President Obama will formally announce his proposals today for reducing gun violence in America, setting the stage for what may well be a protracted congressional fight over tightening up gun control -- one of the most politically contentious issues in Washington.
While the president reportedly plans to implement a list of 19 executive orders - laws that can be changed without congressional action, including some that are related to data collection on firearms in the hands of criminals and overall gun violence - there are a few ideas that he needs to work with Congress on that he and Vice President Joe Biden have already discussed in public.
Here's a rundown of some of the proposals Mr. Obama is expected to outline, and what they would do:
Assault weapons ban
Congress passed the original assault weapons ban in 1994, thus imposing a 10-year ban on 19 types of military-style assault weapons, including semi-automatic rifles and pistols like AK-47s and Uzis. But the provision, which was originally authored by then-Sen. Biden, languished in Congress when it was up for reauthorization, and subsequent efforts to reinstate it have fallen short. Mr. Obama has long supported reinstating the ban, but his current efforts mark the first time in his presidency that he's made a hard legislative push to get the law back in the books. According to White House sources, Mr. Obama's weapons ban will be tougher than the one that expired in 2004 is closely aligned with the legislation being drafted by Sen. Dianne Feinstein, D-Calif., though even some Democrats - including Senate Majority Leader Harry Reid, D-Nev. - are skeptical such a law can make its way through Congress in the face of strong opposition from the National Rifle Association.
Ban on high-capacity magazines
One issue that has surfaced in the wake of recent mass shootings is the legality of high-capacity ammunition magazines, which can enable a shooter to fire off dozens of rounds of ammunition without having to reload. The prevalence of these kinds of clips in recent shootings -- including this summer's movie theater rampage in Aurora, Colo., as well as the recent massacre in Newtown, Conn. -- has led to a chorus of cries that they be banned. CBS News has learned the White House will push for magazines to be capped at 10 bullets per.
Universal background checks
In meetings with stakeholders about reducing gun violence last week, Biden stressed what he called a "surprising recurrence of suggestions that we have universal background checks" for gun owners across the nation. Now, the idea of universal criminal and mental health background checks for all firearms sales is emerging as the central priority in the president's campaign. Currently, criminal background checks are required only for guns sold through licensed firearm dealers, which according to the Campaign to Stop Gun Violence (CSGV) account for only 60 percent of gun sales in the United States. One loophole also allows those not "engaged in the business" of gun selling to peddle firearms without a license or without filing any paperwork -- which means that, according to the CSGV, only three of every five guns are sold in conjunction with background checks. Today, Mr. Obama will urge lawmakers to help shore up those loopholes.
Federal funds for national background checks
Obama will also call for increased federal funds to improve the national background check system for gun purchases. That would mean money for more personnel to answer phones when background checks are made, more agents to inspect licensed firearms dealers, and to fully fund promises made in legislation passed after the Virginia Tech massacre, which gives states money to collect and document mental health data in the national background check database.
Research on gun violence
In addition to his proposals for directly legislating access to guns and ammunition, Mr. Obama is has suggested he'll make a push for expanding the research opportunities on gun violence. On Monday, New York City Mayor Michael Bloomberg, who founded Mayors Against Illegal Drugs, released a scathing report on how the gun lobby has facilitated a decrease in federal funding for the research and prevention of gun violence. For instance, the report says the Center for Disease Control's budget on firearm injury prevention has decreased by 96 percent in the past two decades, and that the Justice Department -- which funded 32 studies on gun violence in the early 1990s -- has funded no studies on gun violence in the past four years. Biden suggested last week that the White House is looking to change that trend.
Mental health
The Department of Health and Human Services later this year will issue a rule to implement the Mental Health Parity Act, which equalizes mental health services and access with other "traditional" forms of medical care. This is to expand the coverage and availability of mental health services to vulnerable populations. Also, the president will call for more training for mental health professionals and school counselors and may provide some federal funds for this goal. He will also seek better mental health training for first responders so they might detect mental health problems or warning signs.
On the school safety front, Mr. Obama will use this package to push for stronger anti-bullying efforts by beefing up training for teachers, counselors and principals to detect bullying, combat it at the source and provide mental health resources to the perpetrators and victims. The president will also push for federal funds for more school counselors and mental health aides and for schools and school districts that want to hire armed and trained security officers.
Thanks for reading CBS NEWS.
Create your free account or log in
for more features.