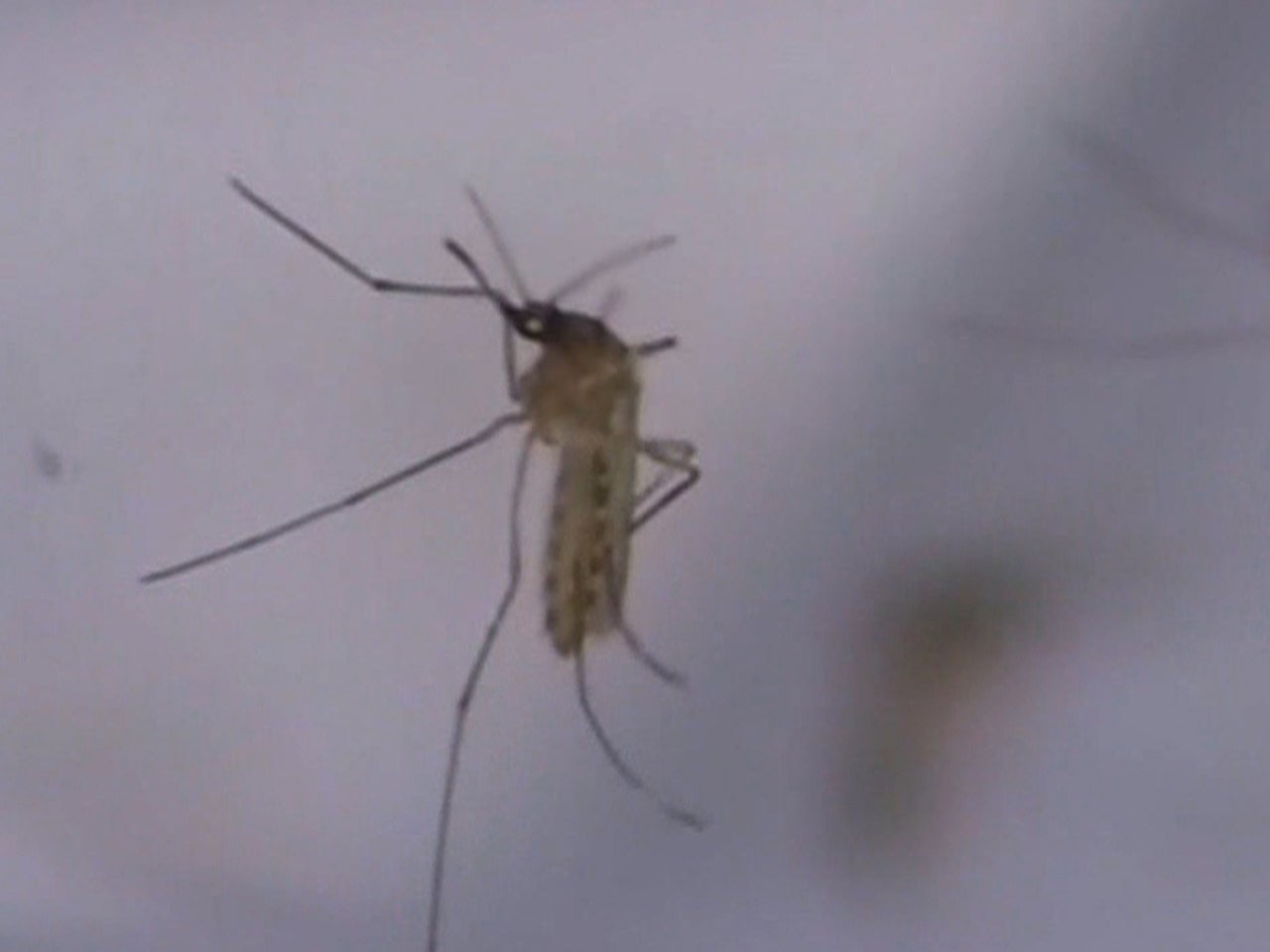 West Nile virus is making a comeback
West Nile virus, a mosquito-borne infectious disease that's most common during the summertime, is once again making its presence felt. In recent weeks, health officials have reported cases in a number of states across the country, from California and Arizona in the west, to Missouri, Ohio and Michigan in the nation's midsection, to Tennessee, Louisiana, Mississippi and Texas in the south.
Since the disease first arrived in the U.S. in 1999, the country has seen West Nile cases every year during warm weather months.
As of July 8, the Centers for Disease Control and Prevention has documented West Nile virus in 18 people this season. Of that number, 12 of the cases were classified as neuroinvasive disease, meaning the patient developed infections of the brain and central nervous system such as meningitis or encephalitis, and one person died. The remaining six patients with West Nile did not develop neurologic symptoms.
In addition, 17 states have reported the presence of West Nile in birds, which can harbor the virus, and mosquitoes, which have the potential to spread it to humans.
While these figures are not large, everyone should still take basic precautions during the season. "Obviously people who spend time outdoors are at higher risk for infection," Dr. Steven Gordon, chairman of the department of infectious disease at the Cleveland Clinic, told CBS News. "I think the message there is whether you're immunosuppressed or not, it's about personal protection. Mosquito avoidance is our primary prevention."
Gordon says there are a number of ways everyone can mitigate their risk. Mosquitoes are most likely to bite from dusk to dawn. Staying indoors constantly during summer months is unrealistic for most people, which is why experts say it's important to use bug repellent.
"The key thing is application," said Gordon. "There are many available repellents, available over the counter, that are effective." He said consumers should look for spray repellents that contain DEET or permethrin. People can also reduce the risk of being bitten by covering up with long sleeves and long pants.
Around the home, Gordon recommended people make efforts to reduce the risk of attracting mosquitoes by eliminating standing water nearby, such as buckets in the garden or large puddles in a driveway area. Installing window and door screens can help keep mosquitoes out of the house.
And beyond what an individual homeowner can do, some communities battle mosquitoes with aerial spraying and larvicides.
It's important to note that most mosquito bites won't result in West Nile virus. And even among those who do get infected, only about 1 in 5 will actually develop symptoms, according to the CDC. People with certain medical conditions, including cancer, diabetes and high blood pressure, are at greater risk for serious illness.
Early signs of the virus may include fever, headaches, body aches, joint pains, vomiting, diarrhea and rash. Most people with these symptoms recover, though fatigue and weakness can last a days or weeks after the acute infection has subsided.
"We have no antiviral or specific treatment that's been shown to be effective for West Nile. You won't necessarily know you're infected with West Nile," said Gordon.
For most people, the virus will simply need to run its course. Ibuprofen and other over-the-counter anti-inflammatory drugs are recommended to alleviate some of the symptoms associated with an infection.
But a small number of patients -- less than 1 percent -- develop a more serious and potentially fatal form of the infection with neurological involvement that may require hospitalization. About 10 percent of people with a severe West Nile infection will die.
West Nile virus was first identified in Africa in the 1930s and made a jump to the Western hemisphere in 1999, either through an infected traveler or animal, researchers say. Over the last 15 years, the CDC says the disease has claimed more than 1,600 lives in the U.S.
Thanks for reading CBS NEWS.
Create your free account or log in
for more features.