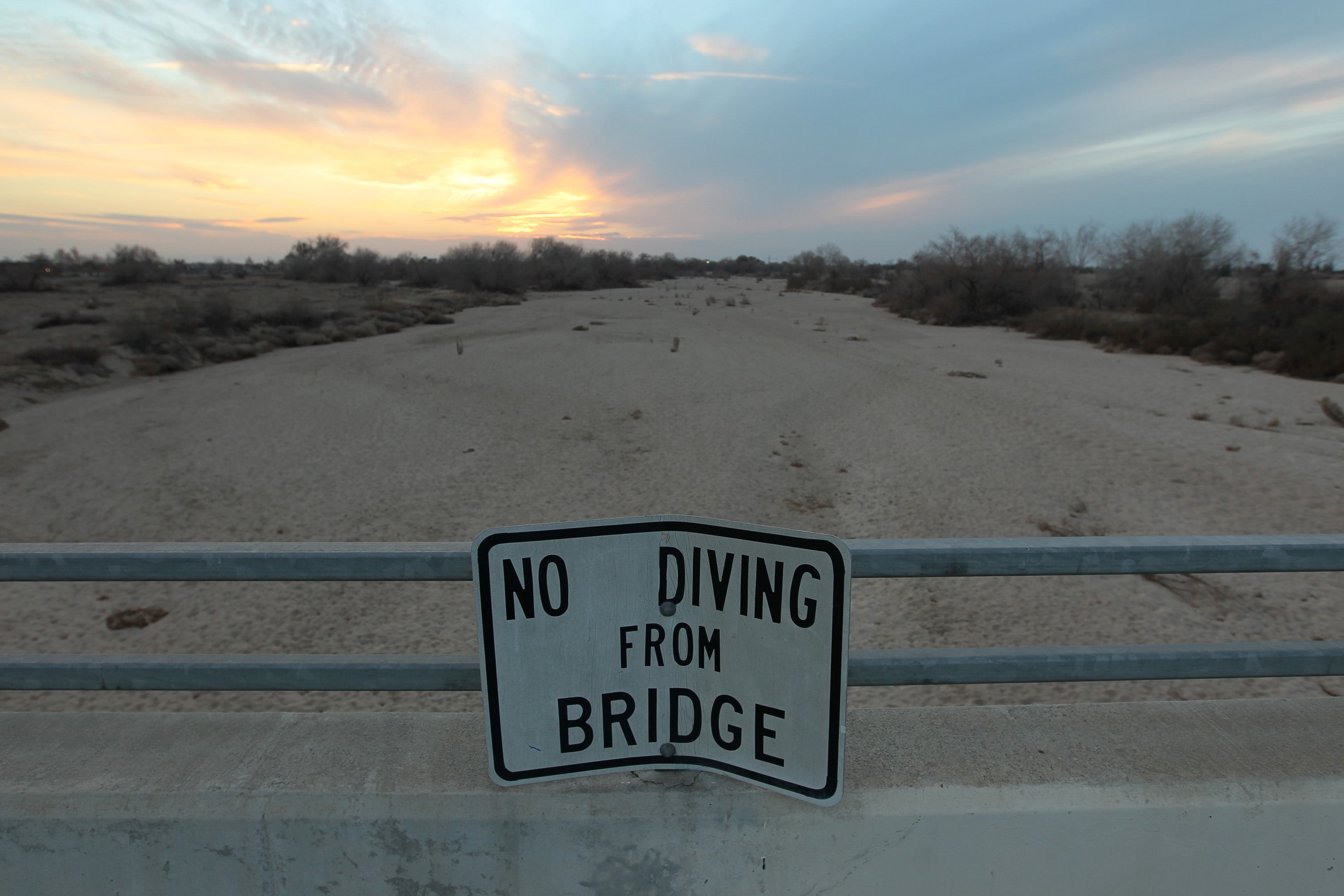 New report: West enduring record warmth, historic drought
Record warmth engulfed the West in the first three months of the year, while more than third of the country is enduring a drought.
But thanks to below average temperatures in the South, Midwest and Northeast, the National Oceanic and Atmospheric Association on Wednesday said temperatures across the United States were only the 24th warmest on record for the first quarter.
The year-to-date contiguous U.S. average temperature was 37.2 degrees F, 2.0 degrees F above the 20th century average. The March contiguous U.S. average temperature was 45.4 degrees F, 3.9 degrees F above the 20th century average; it was the warmest March in three years.
The warming conditions out West will come as no surprise to Californians, who are living through a fourth year of drought and facing draconian limits on water use imposed by Gov. Jerry Brown.
Seven states had record warm temperatures, and an additional five states, including Alaska, had temperatures that were much above average. California's year-to-date temperature of 53.0 degrees F was 7.5 degrees F above average and bested the previous record set just last year by 1.8 degrees F.
The warmer conditions continued a trend that saw the warmest winter on record across the globe and the hottest year in 2014. Rising greenhouse gas emissions from the burning of fossil fuels, which cause temperatures to rise, are driving much of the warmth.
In contrast to conditions out West, 16 states had a much cooler than average January-March period. New York and Vermont actually experienced record cold conditions, with the Empire state marking a year-to-date average temperature of just 16.9 degrees F, 6.8 degrees below average and below the previous record set in 1912. The Vermont January-March temperature was 13.3 degrees F, 6.4 degrees F below average, tying the same period in 1923.
It was also a dry start to the year. Precipitation totals across the United States from January to March were 5.66 inches, 1.30 inches below the 20th century average. It was the driest three months since 1988.
As a result, increasing parts of the United States have been gripped by drought.
According to the March 31st U.S. Drought Monitor report, 36.8 percent of the contiguous U.S. was in drought, up from 31.9 percent at the beginning of March.
Drought conditions worsened across parts of the Central Rockies as well as the Central and Northern Plains and the Upper Midwest, where spring drought could impact the upcoming growing season. Drought remained entrenched in the West, where mountain snowpack was record low for many locations in the Cascade and Sierra Nevada Mountains. Drought improved in the Southern Plains and the Mid- to Lower-Mississippi River Valley.
Thanks for reading CBS NEWS.
Create your free account or log in
for more features.