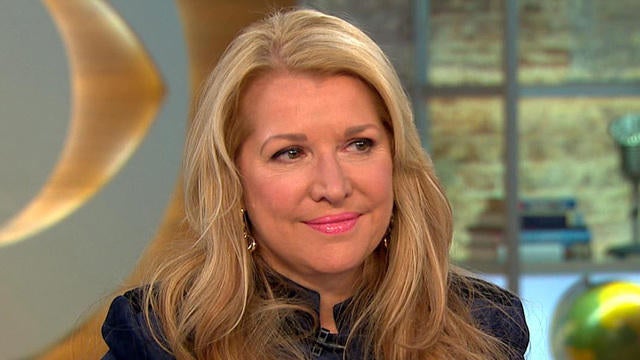 Weight Watchers CEO on company's shift towards health – not just weight loss
The unlikely pairing of Weight Watchers and music producer DJ Khaled, along with the diet's new Freestyle program, marks a turn for the weight-loss company toward not just a new demographic but a new philosophy as well.
President and CEO Mindy Grossman told "CBS This Morning" that Weight Watchers is moving toward a more "holistic approach" to health instead of solely focusing on losing weight. The point system-based diet's Freestyle program, introduced last month, includes more than 200 foods worth zero points, meaning they don't need to be measured or tracked.
The list includes foods like eggs, seafood, corns, beans, fruit, salsa, and skinless chicken breast. Grossman said it's the most "livable, simple and effective" plan in the company's history.
"I don't think anybody ever really over-ate chicken breast," Grossman joked. "It really is about balance."
Part of the idea behind Weight Watchers' point system is that not all calories are created equal.
"What we really do is inspire healthy habits for sustainable capabilities for people to make the right choices, and that's important. People want to be healthy today," she said. "People ask me who our biggest competition is and the reality is it's people believing they can do this themselves, and so we really want to be the partner to everyone."
Weight Watchers' newest celebrity endorser, DJ Khaled, has already lost about 20 pounds on the diet, according to Grossman. The company's shares rose Tuesday following the announcement he would be their new social media ambassador.
"For him, it's really more about being the best self he can be. And I think that's what people want today. It's not necessarily thinking about diet. It's thinking about sustainable health and how you want to live a better life," Grossman said.
"It's mind, body, spirit. It's the combination of eating healthy, having the right level of activity, and mindfulness plays a very big part in how people are thinking of health today."
She added, "Only 5 percent of people use a traditional weight loss program. So we want to address the 95 percent where we can truly be their partner to give them the tools and educate them on why they can live healthier lives."
Thanks for reading CBS NEWS.
Create your free account or log in
for more features.