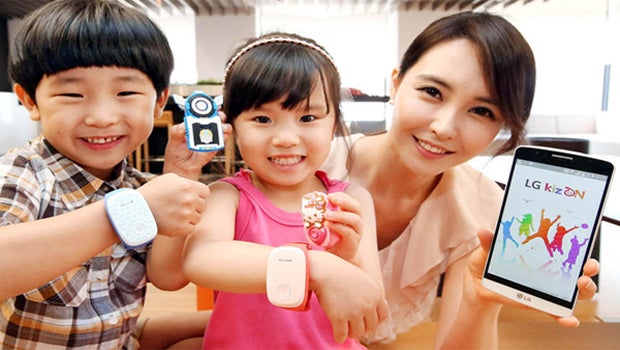 Wearable GPS tracking for children, to ease parents' minds
For parents who are worried about keeping track of their children, technology offers a possible solution: kid-friendly wearable devices with GPS tracking built in.
Wearable technology has exploded in recent years, with health monitoring technology such as Fitbit, and wearable computers, such as Google Glass. There are wearables for adults -- even wearables for pets -- so it makes sense that companies would design models with kids in mind.
One such option is kidsport GPS, a GPS-equipped wristband or ankle bracelet that promises to let parents know where their kids are, whenever they want.
"We did a lot of research and found out there just isn't anything like this," the bracelet's developer, Jason Hicks, told CBS affiliate WREG in Memphis, Tenn.
Not only colorful and waterproof, the bracelet also packs emergency features. In case of an abduction, there is a panic button kids can push to send a warning. If the bracelet is removed or cut off, it sends an alert to the parent's Android, iPhone or iPad.
"We all...long for that freedom that we had as kids -- that our kids could have that," Kim Anderson, a mother who tried the device, told WREG-TV. "They'll never have the freedom we did, but they can certainly have more freedom so that we can know exactly where they are."
kidsport GPS can pre-ordered online for $129.
Other kid trackers will soon become available. LG Electronics unveiled a new GPS wearable dubbed the LG KizON, which goes on sale Thursday in South Korea and will debut in North America and Europe in the fall, reports CNET. LG -- which already offers the LG G smartwatch and the LG Lifeband Touch, a waterproof wristband -- says it the KizON can run for 36 hours on a single charge and works on Wi-Fi, 2G and 3G networks.
"Children as well as the elderly are ideal customers for wearable technologies," LG Electronics Mobile Communications CEO Jong-seok Park said in a press release. "Wearables allow us to stay connected without the worry of losing a device or the inconvenience of having to carry a large item in a pocket."
The LG KizON not only allows for child tracking, but also doubles as a way for parents and their children to communicate. A "One Step Direct Call" button will connect a parent's phone call, and a built-in microphone can let them know what's going on if they are unable to reach their children. The price for the KizON has not yet been announced.
Thanks for reading CBS NEWS.
Create your free account or log in
for more features.