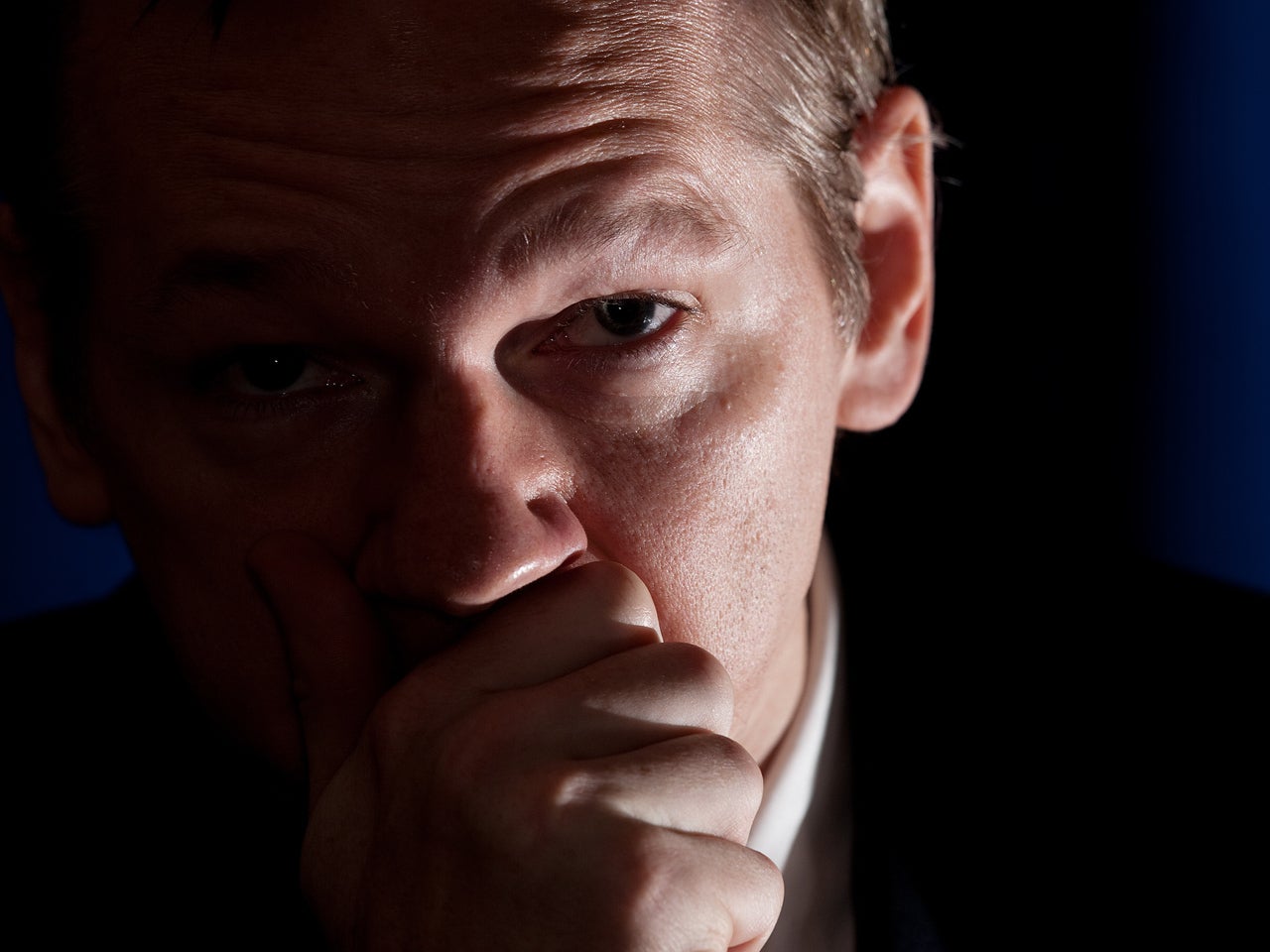 "We Steal Secrets": Alex Gibney and the war on WikiLeaks
(CBS News) "When I started this story I thought it was about a leaking 'machine,' and about the United States' surveillance machine," said filmmaker Alex Gibney about his latest documentary, "We Steal Secrets: The Story of WikiLeaks."
"But it turns out that all that surveillance and all that electronic drop-box leaking, it pales in comparison to the actual human beings attached to this. The whole process of leaks is a very human process."
"We Steal Secrets," which debuted at the Sundance Film Festival, and is now opening theatrically, tells the gripping story of the rise -- and subsequent crash-and-burn -- of Julian Assange, who became an Information Age rock star by building and promoting a website aimed at increasing transparency of governments and corporations.
The Australian native became the public face of WikiLeaks when in 2010 the site released its most controversial material to date: a classified U.S. military video showing a 2007 helicopter gunship attack upon Iraqi civilians and journalists.
Gibney found a story which was about much more than an anonymous means for whistleblowers seeking to right a wrong. It was also about hubris; how virtual relationships can lead to discomfiting acts of inhumanity; and how electronic surveillance and media coverage can so savagely distort our seeming Constitutional protections.
The film's three main characters -- Assange; Army SPC. Bradley Manning; and computer hacker Adrian Lamo -- never meet, and only communicate virtually and clandestinely. Indeed, for the purposes of this film neither Assange nor Manning speak to Gibney on-camera.
Their stories are told virtually as well, via in-depth interviews Assange gave as WikiLeaks became a more powerful media entity, and through the shockingly intimate online chats in which Manning revealed his complicity in the leak of the Iraq helicopter attack video (as well as classified State Department diplomatic cables).
That shocking recording put both Assange and the young Defense Department analyst in the sights of the U.S. government.
And while former U.S. diplomats appear on camera to speak frankly about the United States' surveillance and trading in secrets across the globe, the film also shines a light on the pursuit and prosecution of Manning for "aiding the enemy," and on Assange's attempt to avoid extradition to Sweden as part of an investigation of sex charges.
Gibney's past films include "Casino Jack and the United States of Money" (about Jack Abramoff and the culture of lobbying in Washington); "Client 9" (about the fall of former N.Y. Gov. Eliot Spitzer); and "Taxi to the Dark Side," his Oscar-winning look at the use of torture in the U.S. War on Terror.
"There's no doubt that my films all concern themselves in some way with abuses of power, and 'We Steal Secrets' is no different in that regard," Gibney said.
"A lot of the film revolves around abuses of power in different kinds of ways, and also a concern for the truth -- how the truth can become elusive. There are moments when we THINK we know what really happened but actually it's not that way at all. People settle on a momentary truth and like to believe it because it's comfortable for them, but it turns out if you do a little bit more digging, you find truths that are a little bit more inconvenient, and a little bit more uncomfortable."
And what does Gibney find to be the most uncomfortable truth in the saga of WikiLeaks? Perhaps the heavy hand of the United States' government when it comes to responding to leaks of information.
"Let's be honest and say that the Obama administration is the most aggressive prosecutor of leaks in American history, and they're going after leakers -- and, in a collateral way, after journalists -- in a way that's more aggressive than anything that's ever been seen in our history.
"Leaking, after all, is a kind of pressure valve for a democracy. It allows there to be information conveyed which lets us know things about the workings of our government, when the government is improperly classifying them and is over-classifying material. But the degree of government surveillance now -- as we're seeing with the taking of the phone records of the Associated Press -- and again, the aggressive prosecution of leaks, is making the environment for whistleblowers extremely dangerous, maybe unprecedentedly dangerous. And so I think the Obama administration needs to be held to account for that."
"We Steal Secrets: The Story of WikiLeaks" will be released by Focus World in New York City and Los Angeles on May 24, and will open in additional cities on Friday, May 31. The film will also be available on VOD beginning June 7.
Thanks for reading CBS NEWS.
Create your free account or log in
for more features.