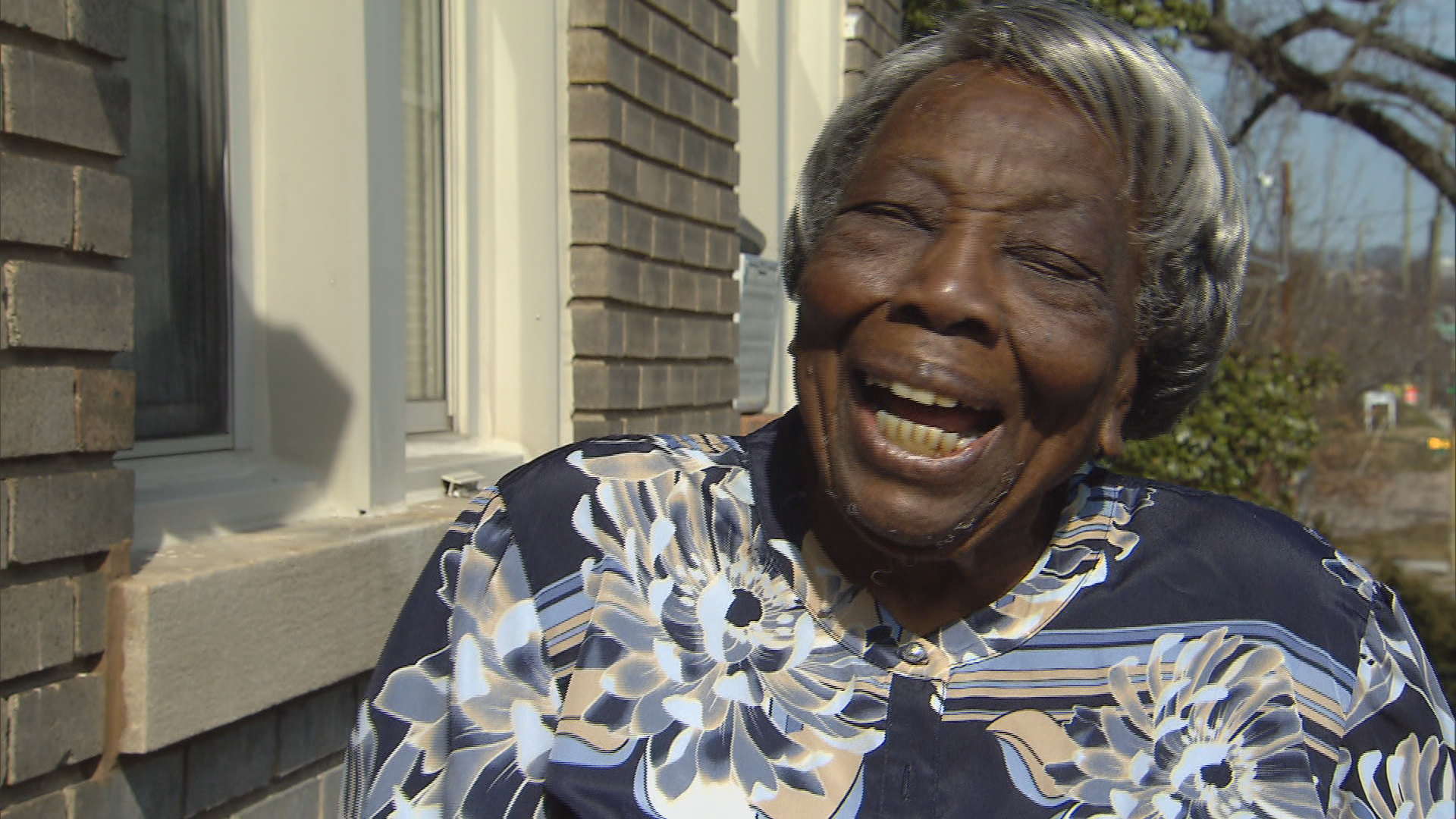 107-year-old woman who danced with Obamas, has trouble obtaining photo ID
At the age of 106, Washington, D.C. resident Virginia McLaurin got to meet and dance with President Obama and first lady Michelle Obama in February.
A video of their White House meet-up went viral and has been viewed on the White House Facebook page nearly 66 million times. As a result, McLaurin has been invited for interviews in both New York and Los Angeles, according to a column in the Washington Post.
But there's a problem: She's stuck in a bureaucratic Catch-22.
McLaurin doesn't have a government-issued photo ID and in order to obtain one from the Department of Motor Vehicles in D.C. she would need documentation that proves her identity, such as a U.S. birth certificate, an unexpired passport or an unexpired military ID card, among other things.
Now at the age of 107, McLaurin doesn't have any of the required documentation to get a D.C. photo ID. She once had a photo ID, but it was stolen a while ago. In order to obtain her birth certificate from South Carolina where where she was born, she discovered she needs a government-issued photo ID, too.
"I don't think I'll ever get that face card," McLaurin told the Post. "I was birthed by a midwife and the birthday put in a Bible somewhere. I don't know if they even had birth certificates back then."
"It's sad to see my mother having to stand in lines, getting tired," her son Felipe Cardoso told the Post. "She can't understand how her picture could be in all those newspapers and all over the Internet, how so many people could recognize her on the street and want to take selfies with her, and she can't even get a photo ID."
South Carolina's Department of Health and Environmental Control handles requests for birth certificates, but it notes on its website that people who apply for a copy of a vital record "must submit a valid government, school or employer issued photo ID (or photocopy of one). When we receive applications without proper identification, we reject them automatically; we do not process them."
The department, however, is working on her request.
"We received a request from Virginia McLaurin on Friday, April 22, 2016, for a copy of her birth certificate. We are currently working to see if we have a record on file and will work to fulfill her request and respond to her promptly," spokesman Jim Beasley told CBS News.
South Carolina did not require the filing of birth certificates until 1915 and therefore don't have any on file that are from prior to that year, Beasley said. For people who are born before 1940, however, the department would accept other forms of ID besides photos.
McLaurin told the Post that luckily, she doesn't need a photo ID in order to vote in D.C., but she expressed concern for people who run into the same bureaucratic issues in states where photo IDs are required to cast a ballot.
According to the National Conference of State Legislatures, 34 states have laws requesting or requiring voters to show some form of identifications when they go to the polls to cast ballots. Of those states, 17 ask for a photo ID in order to vote and nine of them are considered strict whereby there is little wiggle room.
Many opponents of these voter ID laws argue that they were designed to disenfranchise elderly voters as well as minority voters who might encounter the same type of dead-ends as McLaurin has faced.
CBS News' Jillian Hughes contributed to this report.
Thanks for reading CBS NEWS.
Create your free account or log in
for more features.