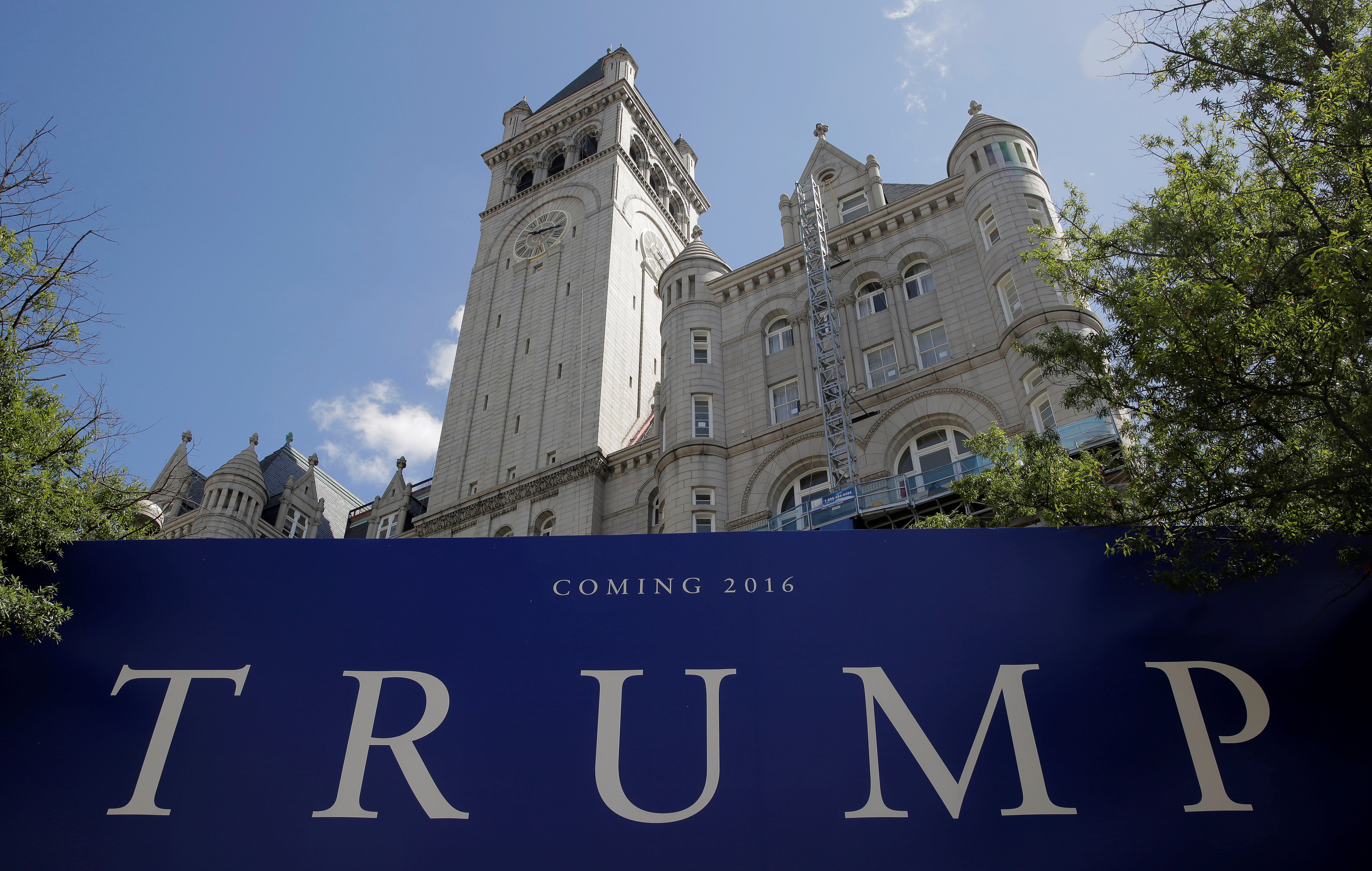 Trump deposition: "It's not like I've said anything that could be so bad"
Video footage of Donald Trump's deposition involving a lawsuit he filed against New York celebrity chef Geoffrey Zakarian for backing out of deal that would have opened a flagship restaurant at a Trump hotel could soon be publicly released, Politico first reported. The judge presiding over the case--Brian Holeman--rejected Trump's request to seal the video deposition in an order last Thursday.
While the details of the video's release remain uncertain, a transcript from the June deposition was filed in D.C. Superior Court on Friday, revealing that the real-estate mogul-turned GOP presidential nominee questioned why Zakarian and fellow restaurateur José Andrés decided to nullify the business negotiations that would have established two restaurants at Trump International Hotel in Washington, D.C. He told Zakarian's attorney he thought Zakarian and Andrés were making a mistake in backing out.
"I don't understand why they did this," Trump said in the two-hour deposition. "I'm running for office. I have credibility. It's not like I've said anything that could be so bad."
The two chefs, however, cited Trump's inflammatory remarks about illegal immigration as a breach of "good faith and fair dealing." While officially announcing his presidential campaign in June 2015, the real estate mogul-turned GOP nominee infamously blamed Mexicans for rape, drugs and crime-related activities.
Finding the comments offensive, Zakarian and Andrés--who attained his American citizenship in 2013-- responded to Trump's lawsuit with their own, saying Trump's comments would "inevitably affect the customer base" and, as a result, Mr. Trump "materially impaired the tenant's right to receive the fruits of the sublease."
Deborah Baum, Zakarian's counsel, expanded on this point, questioning Trump on the terms and conditions of a landlord-tenant relationship. Firing off a series of questions, she maintained a landlord cannot interfere with the tenant's right and obligation to open and profit from a successful restaurant and implied that Trump's inflammatory language had damaged Zakarian's ability to operate profitably.
BAUM: Is it your understanding as a businessperson that you can go and announce outside Mr. Zakarian's restaurant that he's a terrible chef?
TRUMP: I think I could do that, actually...That doesn't mean I'm right or wrong, but I could probably say that. And he could counter me...He would still be paying his rent and still be serving and still would have control over the premises.
Trump insisted throughout the deposition that regardless of what he said, Zakarian had signed a lease agreement and owed him rent for the space.
The transcript of the billionaire's deposition also underscores the extent to which Trump participated in the deal and the hotel's development.
"I believe my son Don worked on it for the most part," he said, referring to the signing of the lease. "But I haven't been involved in it almost at all." As a result, the elder Trump said didn't find it necessary to review the lease before signing it. He also said that his son and his daughter, Ivanka, were doing most of the work on the project.
When Zakarian's counsel asked Trump to read a portion of the contract out loud to ensure he understood the terms and conditions, the Republican presidential nominee blamed his poor eyesight for not being able to do so.
"I don't have my glasses on me," he said. "I am at a disadvantage because I didn't bring my glasses. This is such small writing."
The deposition also revealed that Trump was unable to find another restaurant to fill the vacancy left by Zakarian. Instead, Trump said, "We are building essentially a very large conference room or meeting room. We wouldn't have had time to have a restaurant." The other space left by Andrés has been filled by BLT Prime.
Thanks for reading CBS NEWS.
Create your free account or log in
for more features.