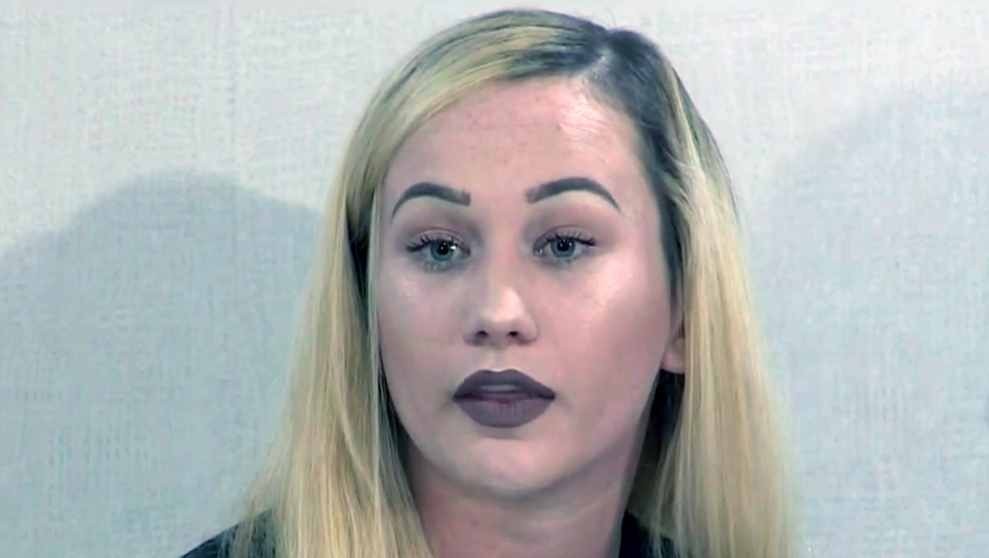 Alleged victims demand Marines speed up investigation into nude photo scandal
OCEANSIDE -- Alleged victims of the nude-photo scandal in the Marine Corps met with reporters along with attorney Gloria Allred Thursday to blast the military for what they deem a slow call to action.
In March, the Marine Corps launched an investigation into after photos of nude female Marines were posted and circulated online without their consent. The pictures also included shots of the women who were unaware their pictures were being taken.
CBS News subsequently reported that the scandal extended to encompass service members from all branches of the military.
On Thursday, Allred and alleged victims Marisa Woytek and Erika Butner decried a lack of action, CBS Los Angeles reports. They said getting basic information, like the number of male Marines involved, has been difficult.
"As someone that has spoken out and has received backlash on social media, I can understand their worry," said Woytek, a Marine based at Camp Pendleton.
She stepped off the base Thursday afternoon to share her frustrations about the scandal and a now-defunct Facebook page called Marines United that featured unauthorized photo sharing of the women.
Butner told "CBS This Morning" in March that she chose to speak out because "this runs so prominent in the military that it needs to be fixed."
On Thursday, Butner demanded more transparency in the investigation.
"My end goal is to ensure that revenge porn and sharing a photo without someone's consent, without their permission, is a federal law," said Butner. "That is my top goal."
Woytek and Butner said they know hundreds of women who have seen their pictures posted on the site and they want to know why the perpetrators aren't being held accountable.
Allred sent a letter in March to the chairman of the House Armed Services Committee asking that her clients and other victims be allowed to testify about the scandal. The committee replied that sexual assault and harassment victims whose cases have been decided on by a judge would make up the panel.
"Why have they specifically ruled out other survivors?" Allred asked. "And that would be most of them by the way, because most of them have never gotten to the point where there has been an adjudication of their report."
The Marine Corps and Navy have now banned service members from distributing nude photos without the consent of the person in the picture. Allred calls the new regulation "weak," saying it have should have stronger language if the intent is to hold the guilty ones accountable.
The new military regulation was announced last week.
Thanks for reading CBS NEWS.
Create your free account or log in
for more features.