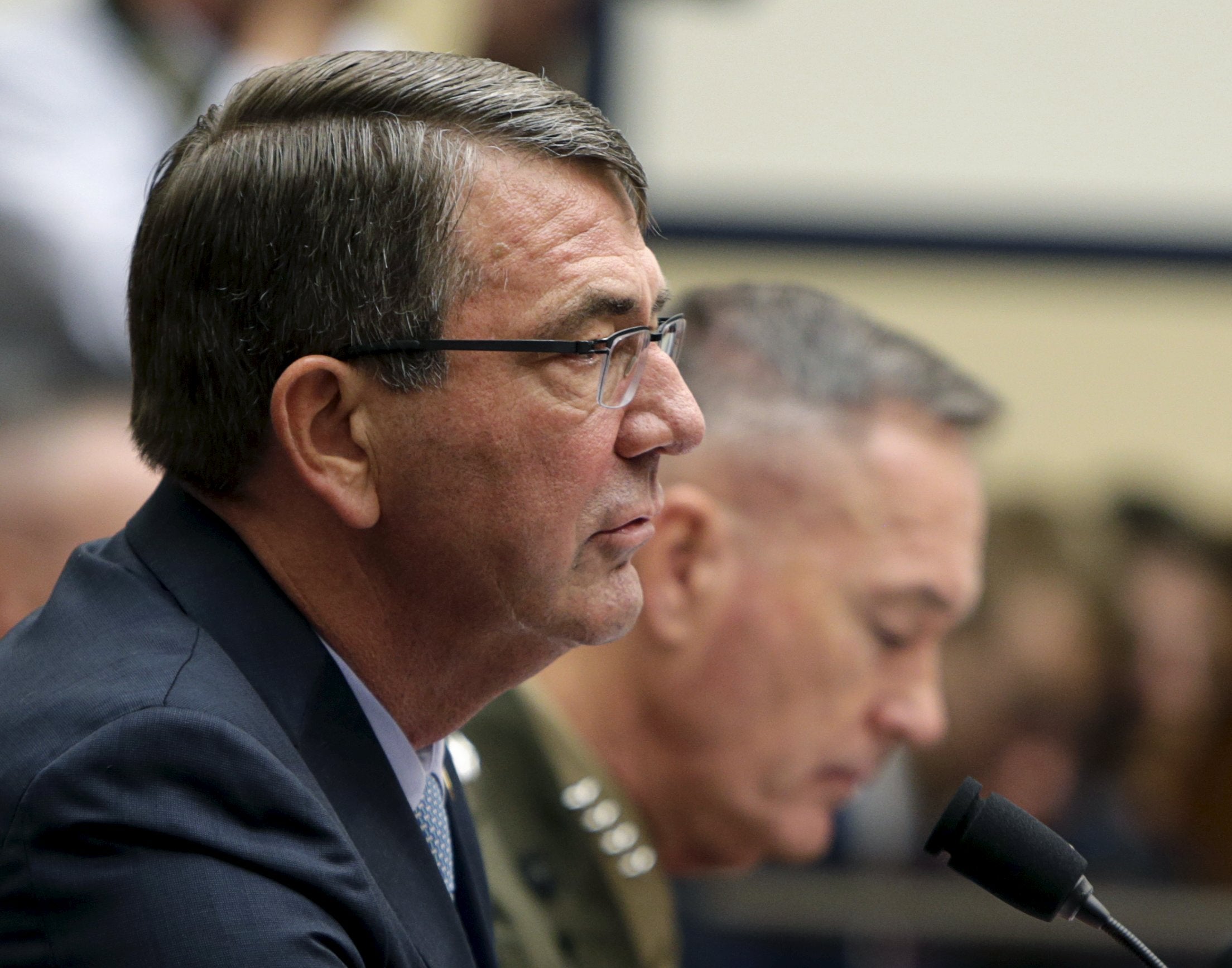 U.S. to deploy additional special ops forces to Iraq, Syria
President Obama has ordered the deployment of additional special operations forces to both Iraq and Syria to gather ground intelligence, conduct raids and enhance the air campaign against the Islamic State in Iraq and Syria (ISIS), Defense Secretary Ash Carter told Congress on Tuesday.
"In full coordination with the government of Iraq, we're deploying a specialized expeditionary targeting force to assist Iraqi and Kurdish Peshmerga forces and put even more pressure on [ISIS]," Carter said in testimony before the House Armed Services Committee at a hearing on the U.S. military strategy against ISIS.
"These special operators will over time be able to conduct raids, free hostages, gather intelligence, and capture ISIL leaders," said Carter, who explained that the forces will be in a position to conduct unilateral operations in Syria.
Carter explained that the "targeting force" will focus on strengthening the Iraqi Security Forces and defending Iraq's borders.
The defense chief also defended the U.S.'s current approach to the fight against ISIS, explaining that local forces are the "only" contingent that can ensure a "lasting victory." He also said the strategy sets conditions for a "political solution" in Syria's civil war whereby Syrian President Bashar al-Assad would step down from power.
Mr. Obama had directed military leaders to intensify and accelerate the U.S. campaign against ISIS before the Nov. 13 Paris attacks and Carter said the U.S. continues to ramp up those efforts in the wake of those attacks.
The announcement from Carter comes a day after the White House announced new enhancements to the visa waiver program, which allows people from 38 partner countries to travel to the U.S. without a visa each year. Lawmakers had expressed concerns that there might be gaps in the program after authorities found some of the terrorists involved in the Paris attacks were Belgian or French citizens.
At the end of October, administration officials said the U.S. was sending about 50 special operators to Northern Syria. It's unclear how large the new special operations force will be.
This also comes after Hillary Clinton told CBS News on Monday that she couldn't "conceive" any circumstance in which the U.S. should send troops to fight ISIS on the ground in the Middle East.
Thanks for reading CBS NEWS.
Create your free account or log in
for more features.