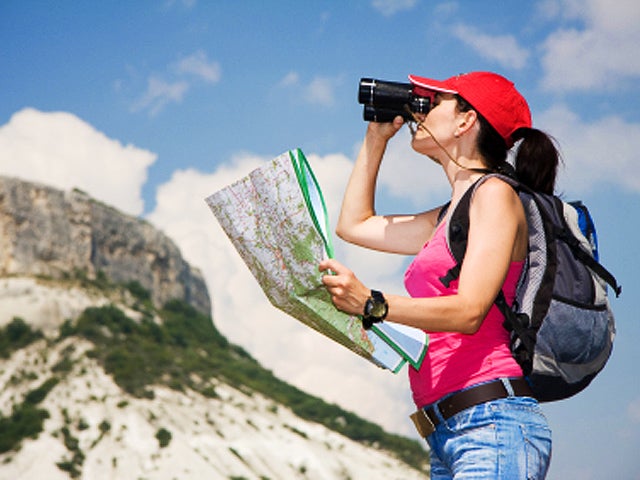 Unusual, creative locations for business meetings
(MoneyWatch) Where do you host your important business deals, negotiations or meetings? Your office? A local restaurant? Maybe even the golf course? Some people are getting more creative -- way more creative. For instance, ever thought about taking your clients and colleagues on a night-fishing boat, in a helicopter or in a karaoke room?
Read about these and other stories of unusual locations for business deals below. You just might consider canceling your conference room booking and trying something a bit more outside the box.
At 750 feet up in the air
We recently made a deal in an Augusta Bell Helicopter, one mile offshore and 750 feet in the air. [We used it for] signing a contract so as to save taxes and sign an offshore contract. In the above unique location for a business transaction, we were providing a $17 million loan. The savings were more than $900,000 and the cost of the helicopter was $23,000 for 20 minutes of use. The savings far outweighed the cost of the helicopter. -- Jim Angleton, president of Aegis, a financial services corporation.
Network without trying
Elevator pitch: 8 ways to take yours to a higher level
While rocking out at karaoke
I flew to Guangzhou to meet members of the SFDA (Chinese State Food and Drug Administration) to discuss distribution of drug information data to the pharmaceutical market. We ate dinner without touching on business at all. Then, the driver brought us to a KTV establishment where we were shepherded into a private, dimly lit room with Chinese pop music playing. (In China, many deals are closed in places called "KTV" and they are private establishments for karaoke.) It was quite odd. We drank, sang (only American songs for me) and discussed business. By the end of the night, we arrived at a deal. -- Michael A. Puscar, President/CEO, Yuxi Pacific Group, a software consulting firm.
While getting a sweat going
I love to schedule workouts, especially with vendors or clients in from out of town. I bring them to my gym and we train together. They love it because they can squeeze in a work out, and I love it because I get two or three hours of uninterrupted quality time with them. The adrenaline helps bond us too. -- Andrew Blickstein, Founder/CVO, Home Run Media, Inc., a consulting firm.
While night-fishing
Recently, my business partner, a friend and I all went on a night fishing trip for striped bass out of Sheepshead Bay, Brooklyn. While we were on the boat the topic of domaining came up and after some discussions, our friend who is a domainer discovered that we were selling a portfolio. Before we got back to land, we sealed a deal to sell him the domain name portfolio. Not only was the trip a super fun time but it also provided us with a great business opportunity. --Ian Aronovich, CEO of GovernmentAuctions.org.
In a moving taco truck
We just closed our biggest deal to date in the back of a moving taco truck. The executive we were dealing with had his car towed, and he was late for his daughter's soccer game. We paid the taco truck outside our restaurant $200 to drive us to the soccer game. We literally signed papers on the way in the middle of tacos and lettuce. -- Ben Smith, CEO of Chancebending Media, a digital strategy firm.
While hiking a mountain
My last business deal [was completed on a] hike 1.2 miles straight up the mountain in under an hour. We took a break from [a] conference and hiked Camelback Mountain, in Scottsdale, Arizona. It was a great bonding experience and I have a new partnership to boot. I feel unique locations and surroundings make for a better meeting. My next scheduled meeting is at a picnic table in an olive orchard! These new partnerships add thousands of dollars in new revenue for my business. -- Elizabeth Hannan, CEO of Blue Blazing Media, a digital marketing agency.
Where is the most unusual place you've conducted business? Share your stories in the comments below!
Thanks for reading CBS NEWS.
Create your free account or log in
for more features.