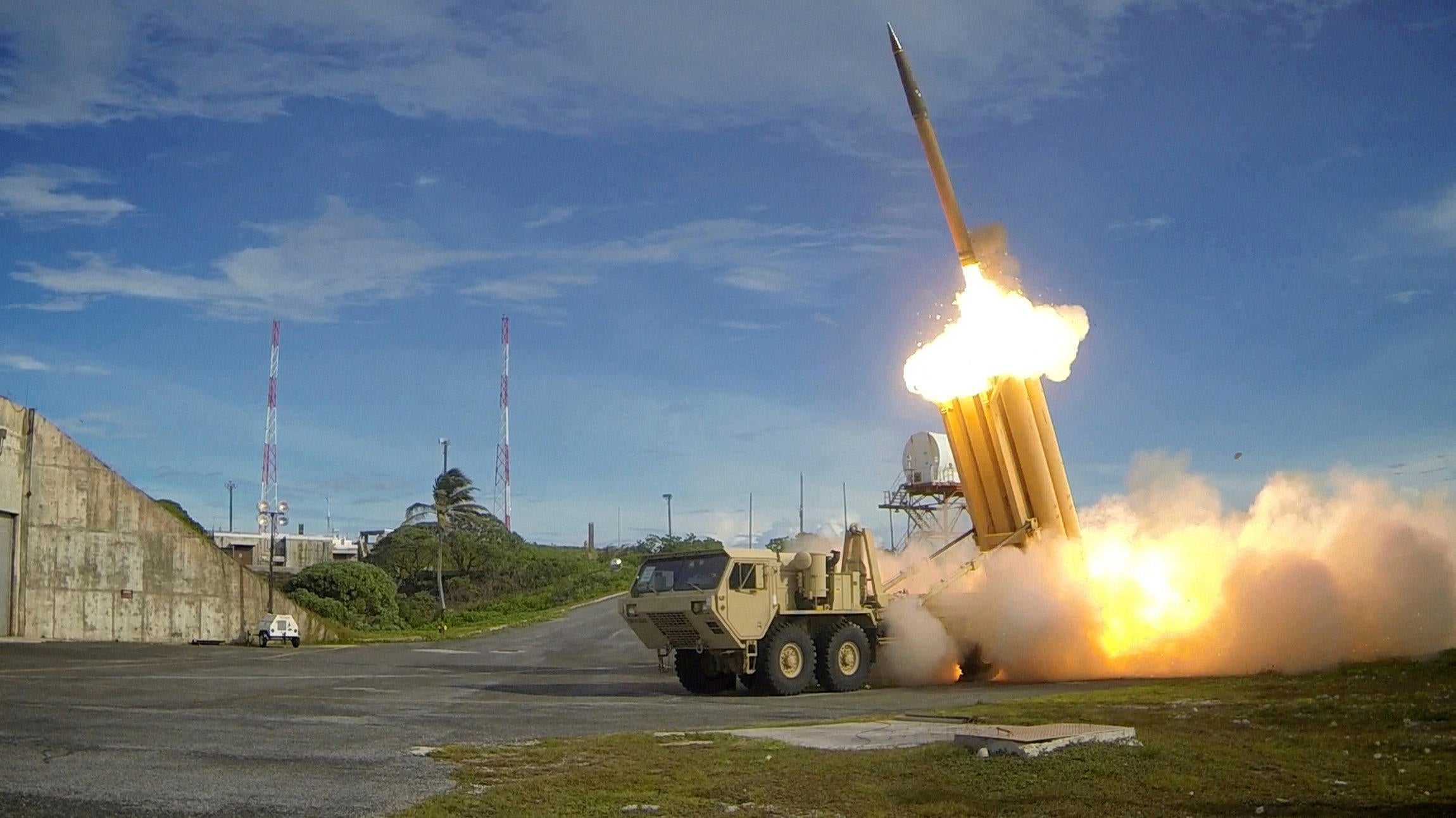 U.S. to conduct test of THAAD missile defense system
The U.S. will be conducting a new test of the THAAD missile defense system in early July in Alaska, the Pentagon told CBS News.
The Terminal High-Altitude Area Defense (THAAD) element is the part of the U.S.'s missile defense system that intercepts and destroys ballistic missiles during flight.
Missile Defense Agency spokesman Chris Johnson told CBS News' David Martin that the THAAD weapon system, located at the Pacific Spaceport Complex Alaska in Kodiak, Alaska, will detect, track and engage a target with a THAAD interceptor.
The exact date of the test will not be disclosed, Johnson said.
The news of the test comes as North Korea has carried out multiple missile tests in 2017, including the July 4th launch of an intercontinental ballistic missile. Former U.S. ambassador to the United Nations Bill Richardson told CBS News the July 4th launch is a "game changer" because Kim Jong Un is "basically saying to President Trump 'come at me.'"
In the wake of the heightened tensions, the U.S. has been conducting missile defense tests. On June 22, a joint missile defense test conducted by the U.S. and Japan failed to intercept a targeted rocket over the Pacific.
In May, the U.S. successfully shot down a target resembling an ICBM in a test for the first time. That test featured a missile launched from the California coast intercepting a rocket outfitted with a mock warhead over the Pacific, in what the MDA called "an incredible accomplishment."
The U.S. installed unspecified parts of THAAD in South Korea earlier this year, despite objections from China, Russia and even opposition from Seoul.
Thanks for reading CBS NEWS.
Create your free account or log in
for more features.