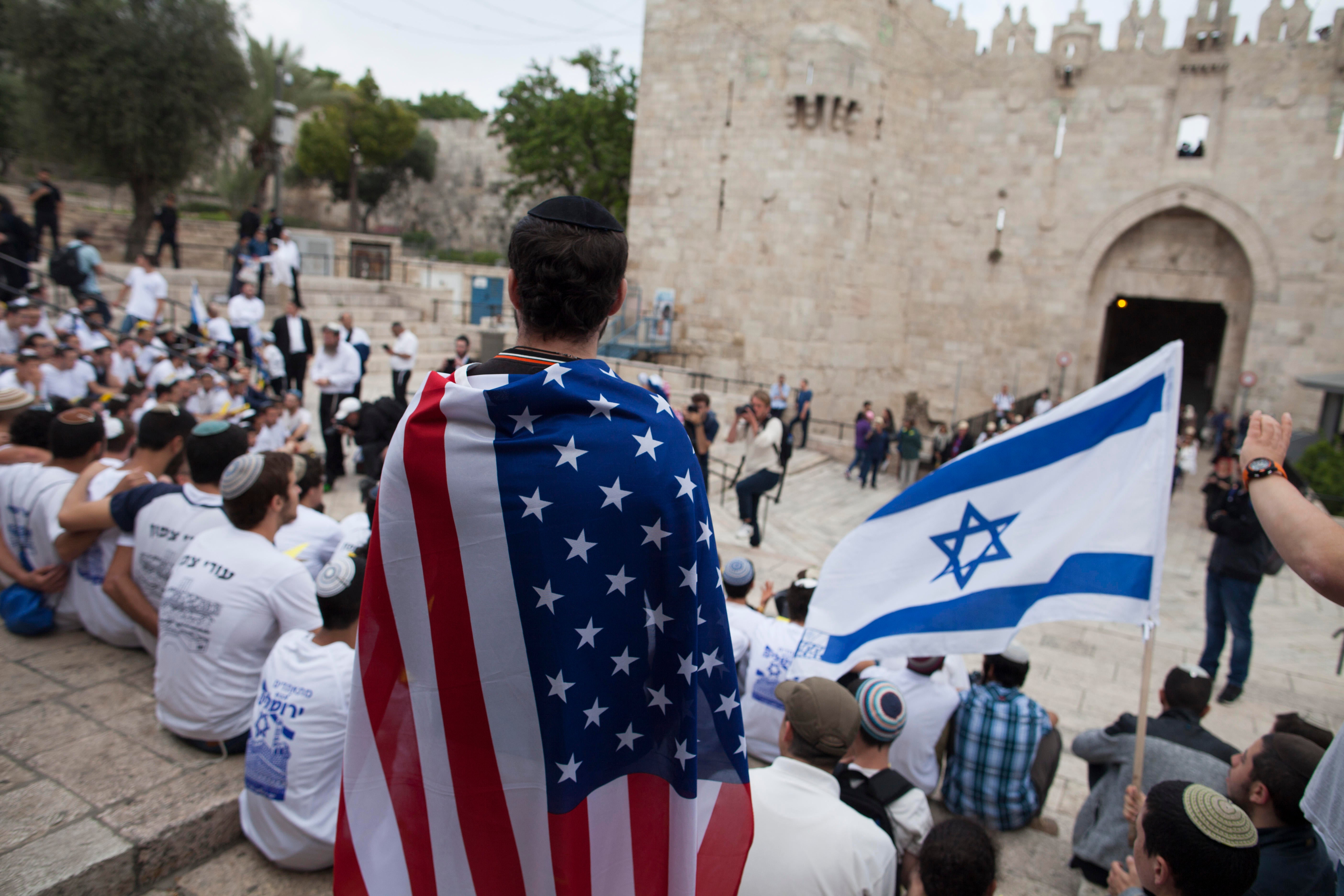 History about to be made in the Holy Land with U.S. Embassy opening
JERUSALEM -- Exactly 70 years after the Jewish state of Israel was declared -- and recognized by the U.S. -- history is about to be made again in the Holy Land. Hours from now, the U.S. will open its embassy in the Israeli capital, Jerusalem -- a city also claimed by Palestinians as their capital.
The U.S. and most countries have long kept their embassies in Tel Aviv.
President Trump's decision in December to move the U.S. Embassy to Jerusalem ignited months of protests in Palestinian territories -- and more protests are expected Monday along the Israel-Gaza border.
Revelers filled Jerusalem streets Sunday afternoon, celebrating a decisive Israeli war victory of more than 50 years ago.
This is an annual celebration, but many Israelis told CBS News it means more this year -- on the eve of the U.S. Embassy move.
One man said "It's a big recognition from the entire world."
This is a celebration -- it is also a way to drive home just who controls the streets of Jerusalem.
"Jerusalem is actually our capital -- and nobody can say otherwise," 18-year-old high school student Eli Yahu said.
But Palestinians say the U.S. Embassy move is a big mistake.
Dr. Nabeel Shaath, a long-time peace negotiator, thinks Mr. Trump set the peace process back.
"It's not a question of moving an embassy -- it's not a real estate problem," he said. "The problem has to do with the status of Jerusalem."
Palestinians also claim this city and say with the embassy move, the U.S. has unilaterally sided with Israel.
Nabeel Shaath is less well known for his role as a professor at Wharton when Mr. Trump was a student there.
"Look -- I did not teach him international law -- I did not teach him diplomacy," he said. "I did not teach him politics. I taught him finance. I think he did well."
While the long-term question may be about the peace process -- in the short term, the fear is violence. Protests have been mounting and in the past this region has seen that spiral out of control.
---
EDITOR'S NOTE: CBS News' Jeff Glor will anchor "CBS Evening News" from Jerusalem Monday night -- and will interview Israeli Prime Minister Benjamin Netanyahu on Tuesday. Tune in on your CBS station at 6:30 p.m. ET.
Thanks for reading CBS NEWS.
Create your free account or log in
for more features.