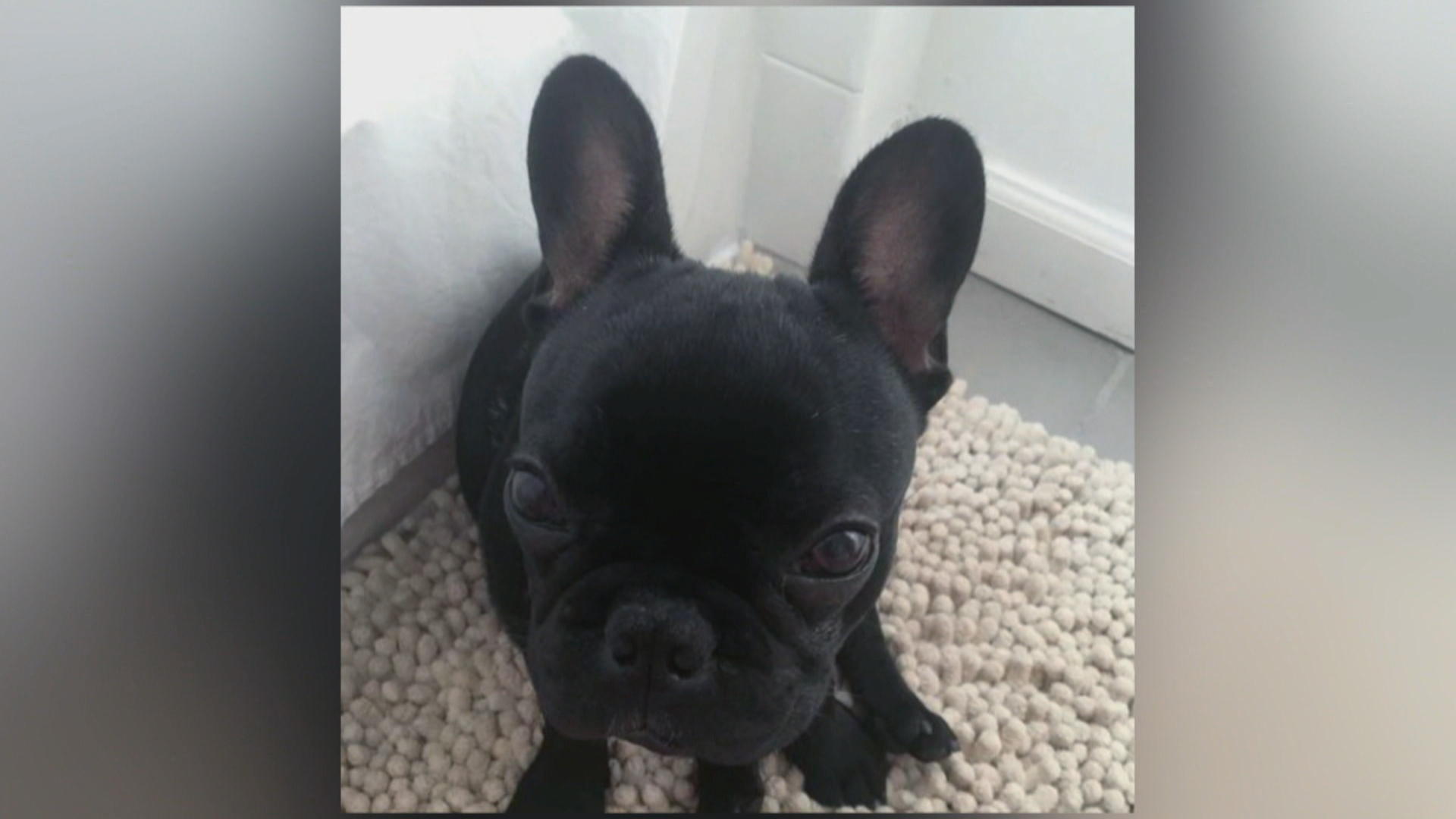 Criminal investigation launched in death of dog placed in overhead bin
A Texas district attorney is investigating the death of a puppy on a United Airlines flight as a possible criminal offense. Kokito, a French bulldog, died after his owner says a United flight attendant in Houston forced her to put him in the overhead bin. United is also apologizing after it mistakenly flew a German shepherd bound for Kansas City to Japan instead.
Starting in April, United will issue brightly colored tags for carry-on bags containing animals, and the airline is apologizing again for this latest mistake, reports CBS News' Kris Van Cleave. The owner of the German shepherd, named Irgo, says he's expected home on Thursday night, and the Great Dane that should have been flown to Tokyo should have already arrived as its correct destination.
"I honestly don't know how it could happen. Like, a Great Dane and a shepherd, they're two completely different dogs. Look nothing alike," said Irgo's owner Kara Swindle.
Swindle says the 10-year-old Irgo is expected home Thursday night – two days later than planned. He was put on a plane Monday in Portland, Oregon, stopping overnight in a Denver kennel. But on Tuesday, instead of flying to Kansas City, he made a nearly 6,000-mile detour to Tokyo.
"Instant tears. This, I just kept saying, this is not my dog, like, how is this happening? This is not my dog," Swindle said. "My son has been crying all day because he wants his dog."

United Airlines says: "We apologize for this mistake.... An error occurred during connections in Denver for two pets sent to the wrong destinations."

CBS News travel editor Peter Greenberg says passengers should be aware of airline policies when traveling with pets.
"Your pet is treated as cargo," Greenberg said. "If the airline either misplaces your dog or cat, or injures it, or kills it, your compensation is roughly the equivalent of a lost bag."

Sophia Ceballos and her mother Catalina Robledo are still mourning the death of their 10-month-old French bulldog Kokito, who died on a United flight Monday after a flight attendant told them to put his carrier in an overhead bin.
"He was like a brother. He was like a son for my mom," Ceballos said.

The outrage over Kokito's death has reached Capitol Hill. Sen. John Kennedy tweeted he'll be filing a bill Thursday "that will prohibit airlines from putting animals in overhead bins."
"What happened to this pet was disgraceful," Kennedy said. "We need to get to the bottom of it."
United has repeatedly apologized and says it's taking full responsibility for what happened. The airline now says the customer did tell the flight attendant that there was a dog in the carrier, but it says she didn't hear or understand her. United denies the dog was intentionally put in the overhead bin.
Thanks for reading CBS NEWS.
Create your free account or log in
for more features.