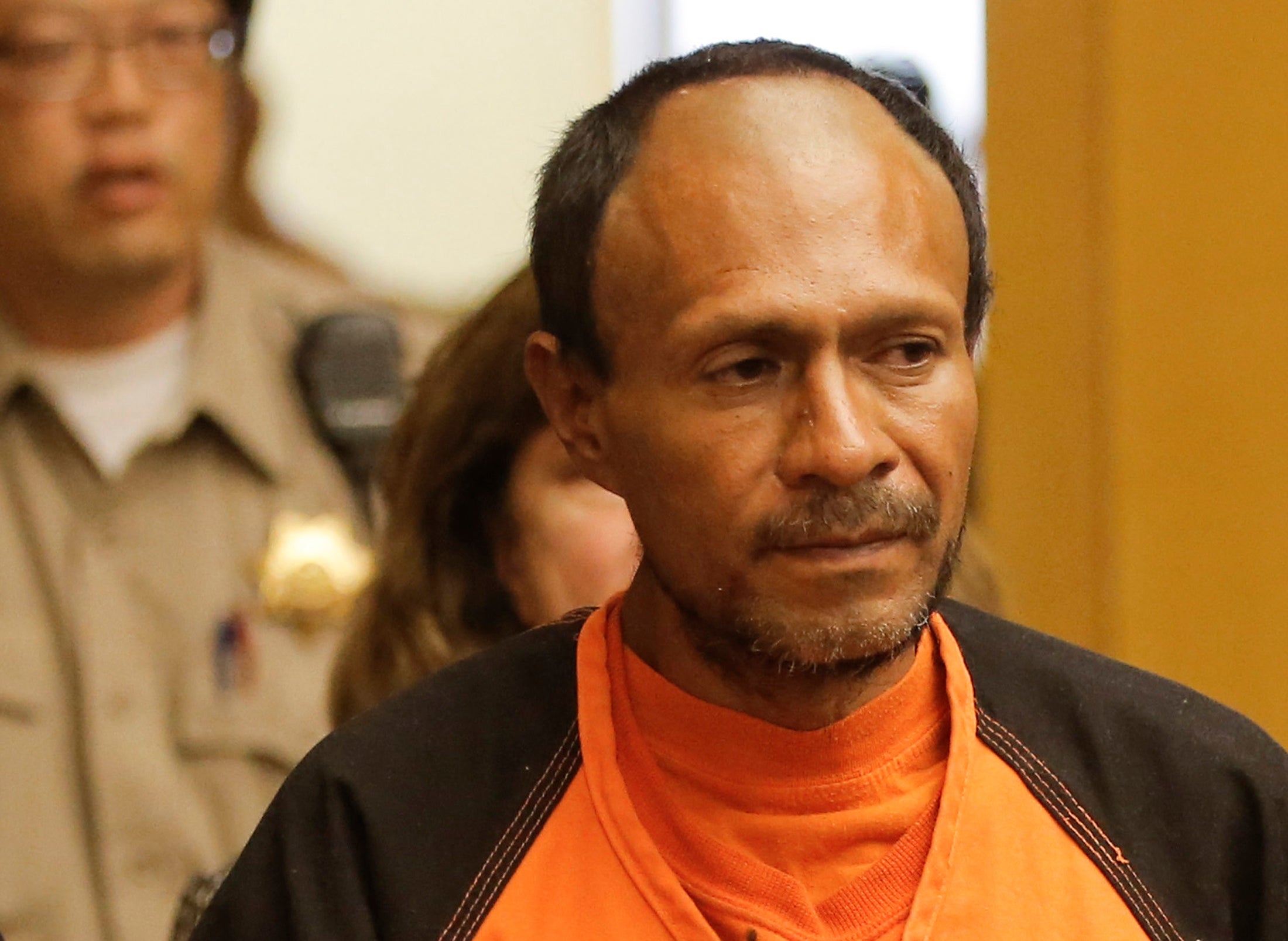 Source: Gun used in S.F. woman's killing belonged to federal agent
SAN FRANCISCO -- A law enforcement official says the gun used in the slaying of a woman on a San Francisco pier belonged to a federal agent.
The official, who was not authorized to speak publicly about the case and spoke on condition of anonymity, said a police check of the weapon's serial number shows it belonged to a federal agent. The official declined to elaborate further.
The San Francisco Chronicle reported the gun was stolen from a federal agent's car in June, according to two sources familiar with the investigation.
The San Francisco Police Department, which is investigating the case, declined to comment.
The suspected gunman, Juan Francisco Lopez Sanchez, pleaded not guilty to murder charges during his arraignment on Tuesday. He was ordered held on $5 million bail.
Sanchez, a Mexican national who was in the U.S. illegally, is accused of fatally shooting 32-year-old Kathryn Steinle on the night of July 1 at a San Francisco pier, where she was walking with her father.
In a jailhouse interview Sunday, Sanchez told San Francisco television station KGO-TV he found the gun wrapped in a shirt on the pier and that "it started to fire on its own." He admitted to shooting Steinle, but said it was an accident.
Matt Gonzalez, the chief attorney at the San Francisco Public Defender's Office, said at Sanchez's arraignment Tuesday afternoon that Steinle's death was tragic but that "very likely this was an accidental shooting," CBS San Francisco reported.
But Assistant District Attorney Diana Garcia told Judge Daniel Flores that the suspect allegedly shot an innocent victim in the back at close range.
Sanchez, is a convicted drug felon who has been deported to Mexico five times since 1994. Steinle's death has raised difficult questions for San Francisco, which has a Sanctuary Program to protect undocumented immigrants. That means the city doesn't have to turn over non-violent criminals to immigration officials.
Three months ago, Sanchez was released from San Francisco's jail after serving time for a drug charge. City officials, following their Sanctuary Policy, refused to notify Immigration and Customs Enforcement of his release, CBS News reported.
Steinle's killing has been criticized because Sanchez was freed after San Francisco officials disregarded a request from federal immigration authorities to keep him in custody, according to CBS San Francisco.
Sanchez was ordered to appear in court for a pre-trial conference on July 27.
Thanks for reading CBS NEWS.
Create your free account or log in
for more features.