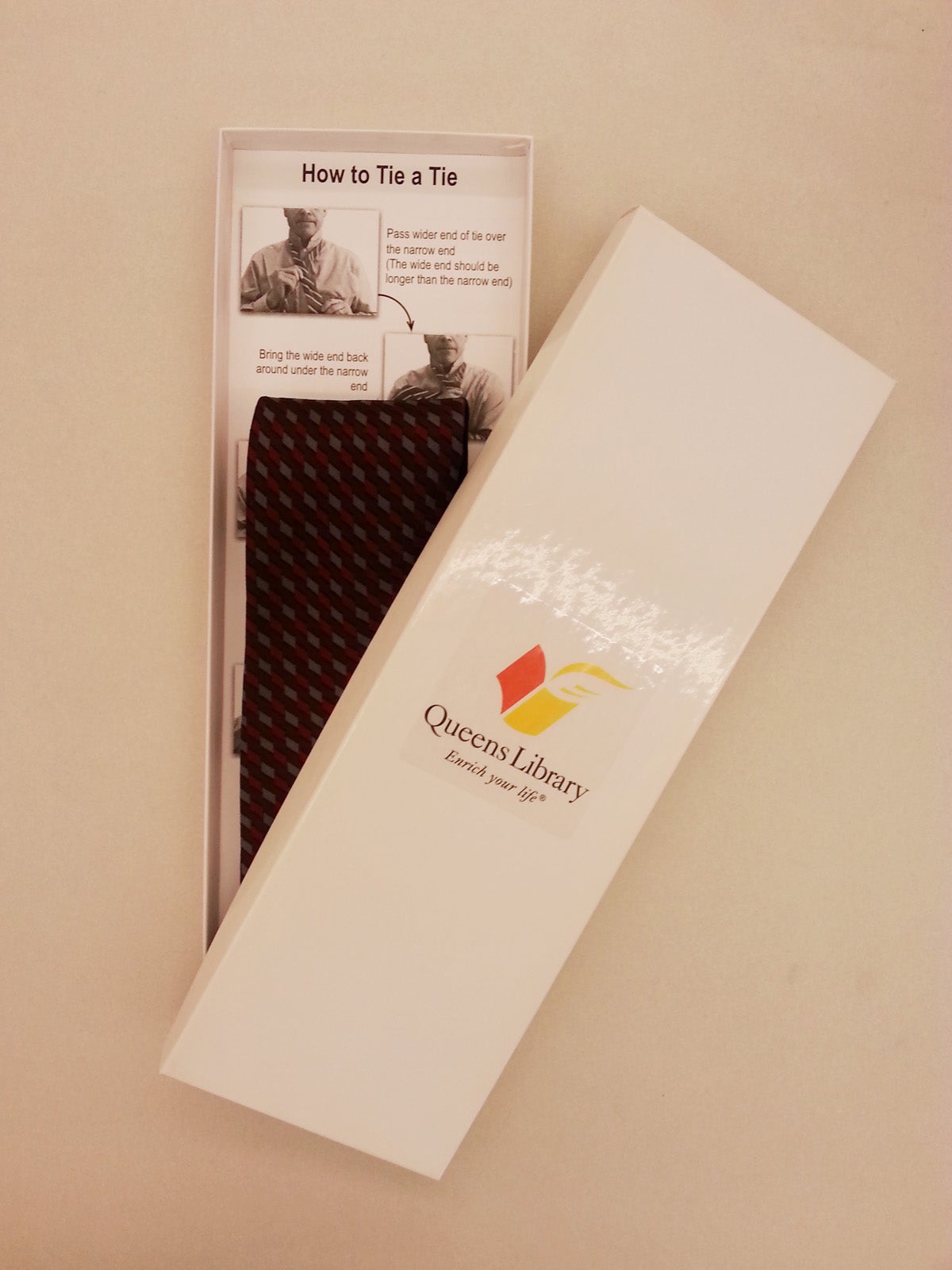 Underdressed for that job interview? Check this out
The public library has long been a place where job seekers congregate, in recent years for those needing a computer and Internet connection. But four library branches in a New York City borough, and now one in Philadelphia, have added a new service for those looking for work: helping men dress for success.
"We see a lot of customers, particularly men, who don't have proper interview attire," said Tara Lannen-Stanton, assistant director at the Queens Library's Job & Business Academy. "Our general rule of thumb in mock interviews is dress a couple of levels above the position for which you're interviewing."
There are services and organizations that provide work clothing for women, but there doesn't seem to be equivalent offerings for men, said Lannen-Stanton, who credits a staff member for coming up with the idea of helping men dress for interviews several years ago.
And while lending out three-piece suits didn't seem feasible, offering help in the neckwear department was, especially with the library's initial stash of ties donated by staff and, more recently, tie donations coming from businesses, said Lannen-Stanton. "We're expecting a shipment of bow ties from an organization in the Midwest."
The ties come in boxes that include illustrated instructions on how to tie a standard Windsor knot, along with interview advice.
"We sew bar codes into the back of the tie, so you can't see them, and you can check them out like a book," said Lannen-Stanton. "Sometimes customers wear the tie in the library if they have video interview, or they can check them out."
The idea is being replicated at at least one other city, with the Pashalville branch of the Free Library of Philadelphia starting its own "tiebrary" in January.
"A few years ago a report was done which found about a third of patrons are coming to us to look for work, as we're the largest provider of free Wi-Fi and public computing access in the city," said Nate Eddy, strategy coordinator for the Philadelphia Free Library.
Thanks for reading CBS NEWS.
Create your free account or log in
for more features.