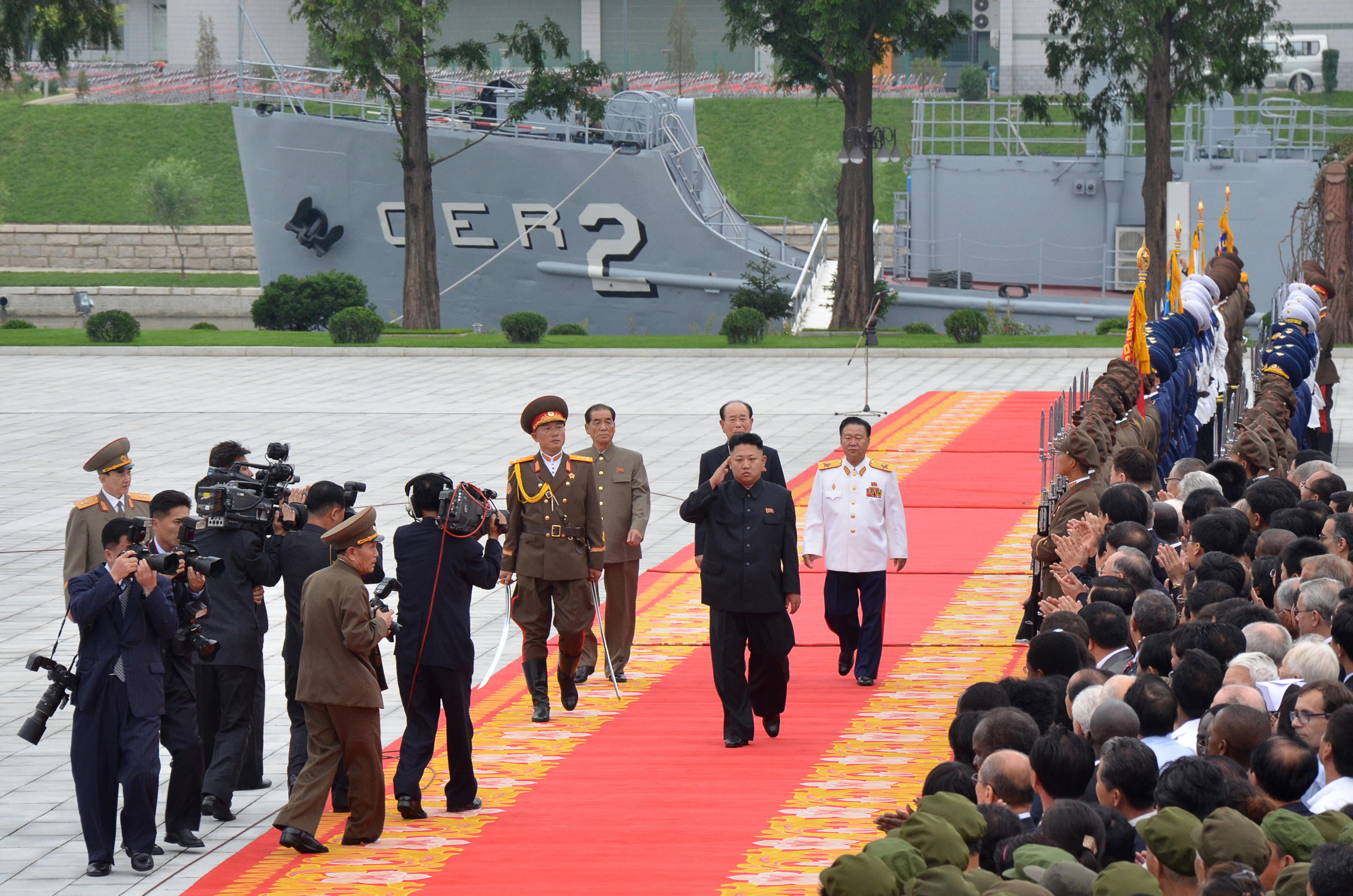 U.N. experts say North Korea brought in $200M in 9 months despite sanctions
UNITED NATIONS -- North Korea is flouting U.N. sanctions on oil and gas, engaging in prohibited ballistic missile cooperation with Syria and Myanmar, and illegally exporting commodities that brought in nearly $200 million in just nine months last year, according to U.N. experts. The experts said Pyongyang is still able to access the global financial system through "deceptive practices combined with critical deficiencies in the implementation of financial sanctions."
North Korea continues to engage in "widespread conventional arms deals and cyber operations to steal military secrets," the panel said.
The experts report to the U.N. seen by CBS News and The Associated Press, said North Korean diplomats "continue to play a key role in the country's prohibited programs."
The council has imposed increasingly tougher sanctions against North Korea in response to its nuclear and ballistic missile tests. The latest resolution in December - in response to the launch of a ballistic missile that Pyongyang says is capable of reaching anywhere on the U.S. mainland - sharply lowered limits on North Korea's refined oil imports and authorized the inspection and seizure of ships suspected of smuggling banned items including coal and oil to and from the country.
In September, 2017, after the U.N. Security Council passed biting sanctions against North Korea in response to the country's latest nuclear test, an earlier U.N. report of the same panel said that "lax enforcement" allowed the rogue nation to earn several hundred million dollars, reports CBS News' Pamela Falk.
U.S. ambassador Nikki Haley said sanctions now ban well over 90 percent of North Korea's exports reported in 2016.
The panel of experts said the expansion of U.N. sanctions hasn't been matched by the "political will," international coordination, and allocation of resources to implement them.
The panel was also able to obtain new tracking software from an Israeli company at a discounted price, an expert told CBS News.
But, the report makes it clear that, despite U.N. efforts and intelligence agencies assistance, North Korea has used extraordinary methods to evade sanctions, Falk reports.
"This year could represent a critical window of opportunity before a potential miscalculation with disastrous implications for international peace and security," the experts said.
According to the report, the panel investigated North Korea's ongoing ballistic missile cooperation with Syria and Myanmar.
It also investigated illegal ship-to-ship transfers of oil "comprising a multimillion-dollar business that is driving an international network of brokers and ship charterers as well as unwitting global commodity trading companies and oil suppliers."
North Korea also continued its illegal coal exports by combining deceptive navigation patterns, trans-shipment through third countries and fraudulent documentation "to obscure the origin of the coal."
The report said North Korea exported coal to China, Malaysia, South Korea, Russia and Vietnam in 2017 in violation of sanctions.
It said "a network of foreign traders responsible for violations of the coal ban operates through numerous front companies" registered in Australia, British Virgin Islands, China, Hong Kong, Marshall Islands, Samoa, Seychelles and the United Kingdom.
Many of the countries involved are unaware the origin of the prohibited goods, a panel expert told CBS News.
The experts said North Korea also exported $125 million of iron ore to China last year in violation of sanctions.
The Security Council has slapped sanctions on seven vessels for illegally transferring coal and petroleum. The panel said stepped-up efforts are "crucial to curb these rampant illicit activities."
The experts also cited "critical deficiencies" in implementing financial sanctions.
North Korean financial institutions, including banks which have been sanctions by the council, "maintain more than 30 overseas representatives who live and move freely across borders in the Middle East and Asia, where they control bank accounts, facilitate transactions and deal in bulk cash," the report said.
The experts said North Korea is also exploiting "a key vulnerability" which has enabled the country "to easily create front companies offshore in Asian financial centers where they leverage assistance" from other nationals and use the firms to open accounts and move money worldwide.
The panel said its investigations highlight the activity of intelligence agents and other individuals acting on behalf of sanctioned North Korean entities who operate bank accounts in Europe and the Asia-Pacific "and use diplomatic passports and diplomatic-plated cars to cross land and air borders with less scrutiny."
North Korea's evasion of sanctions also enables it to obtain parts for its ballistic missiles, David Martin reported for 60 Minutes.
Hugh Griffiths, the Chair of the Panel of Exports that produced the report on sanctions busting, showed the 60 Minutes team a series of photos of rocket debris. Investigators could trace where the parts came from. Some parts had a manufacturer's logo and serial numbers on them, allowing investigators to trace the origin and supply chain. And one component, called a pressure transmitter, was sourced to a well-known company in the West.
"It was a major transatlantic defense contractor, one of the biggest players in the U.S., if not NATO, defense market," Griffiths told Martin.
The pressure transmitter had been manufactured in the United Kingdom, and the company, Martin says, is a household name in the U.S. 60 Minutes is not revealing the manufacturer's name, per U.N. request, because that company is cooperating with Griffiths' investigation.
Thanks for reading CBS NEWS.
Create your free account or log in
for more features.