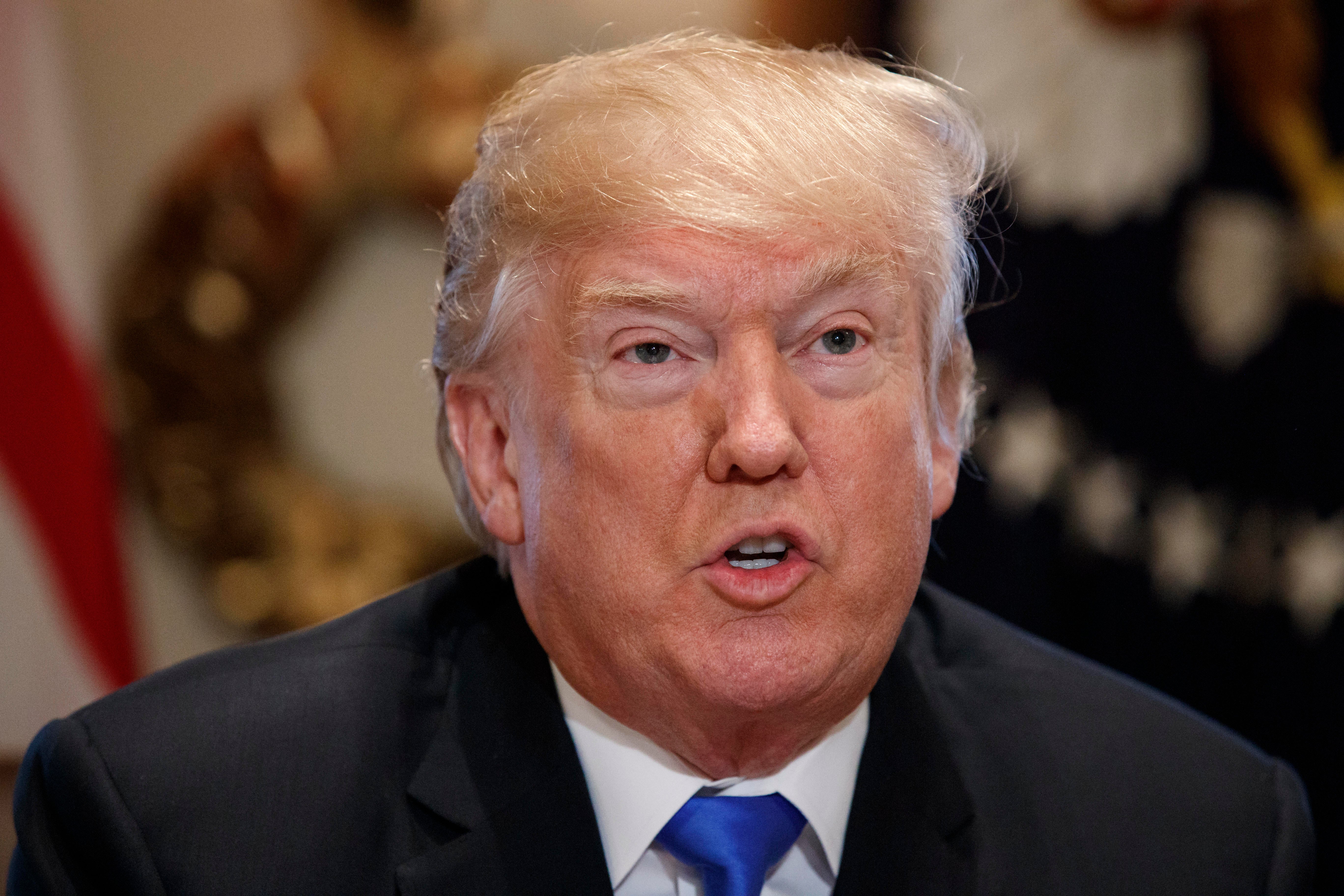 Trump says Russia is helping North Korea avoid sanctions
WASHINGTON -- President Donald Trump says Russia is helping North Korea get supplies and avoid international sanctions. Further, the North is closing in on being able to reach the U.S. with a long-range missile, he said in an interview with Reuters news service.
"Russia is not helping us at all with North Korea," Trump told Reuters Wednesday. "What China is helping us with, Russia is denting. In other words, Russia is making up for some of what China is doing."
Several Trump administration officials have made this point -- this was a topic at the Vancouver summit that Secretary of State Rex Tillerson cohosted. This is the first time, however, that Mr. Trump has said publicly that this is the case. Reuters reported in late December that Russian tankers had supplied fuel to North Korea by transferring cargo at sea, which is considered to be a violation of sanctions. China has been more helpful, Mr. Trump told Reuters, by limiting oil and coal exports to the North, but he still feels China could do more.
In the interview, Mr. Trump also expressed doubt about how useful talks with North Korean leader Kim Jong Un would be.
"I'd sit down, but I'm not sure that sitting down will solve the problem," he told Reuters' Steve Holland. "I'm not sure that talks will lead to anything meaningful. They've talked for 25 years and they've taken advantage of our presidents, of our previous presidents," he said.
Mr. Trump in recent days has said he was open to talks with the North under the right circumstances. He even suggested he would have a "very good" relationship with the dictator. Asked whether he has had communications with Kim, besides the insults the two exchange through the media or Twitter, Mr. Trump did not comment.
The president also said that North Korea is making progress in its attempts to launch a missile that can reach the U.S.
"They're not there yet, but they're close. And they get closer every day," Mr. Trump said. The North claimed in November that it had the continental U.S. within range. Experts have not yet seen evidence that the North has developed the re-entry technology needed for use with a nuclear warhead, however. It's believed that this goal is attainable for the North soon, though, perhaps by the end of the year.
CBS News' Margaret Brennan contributed to this report.
Thanks for reading CBS NEWS.
Create your free account or log in
for more features.