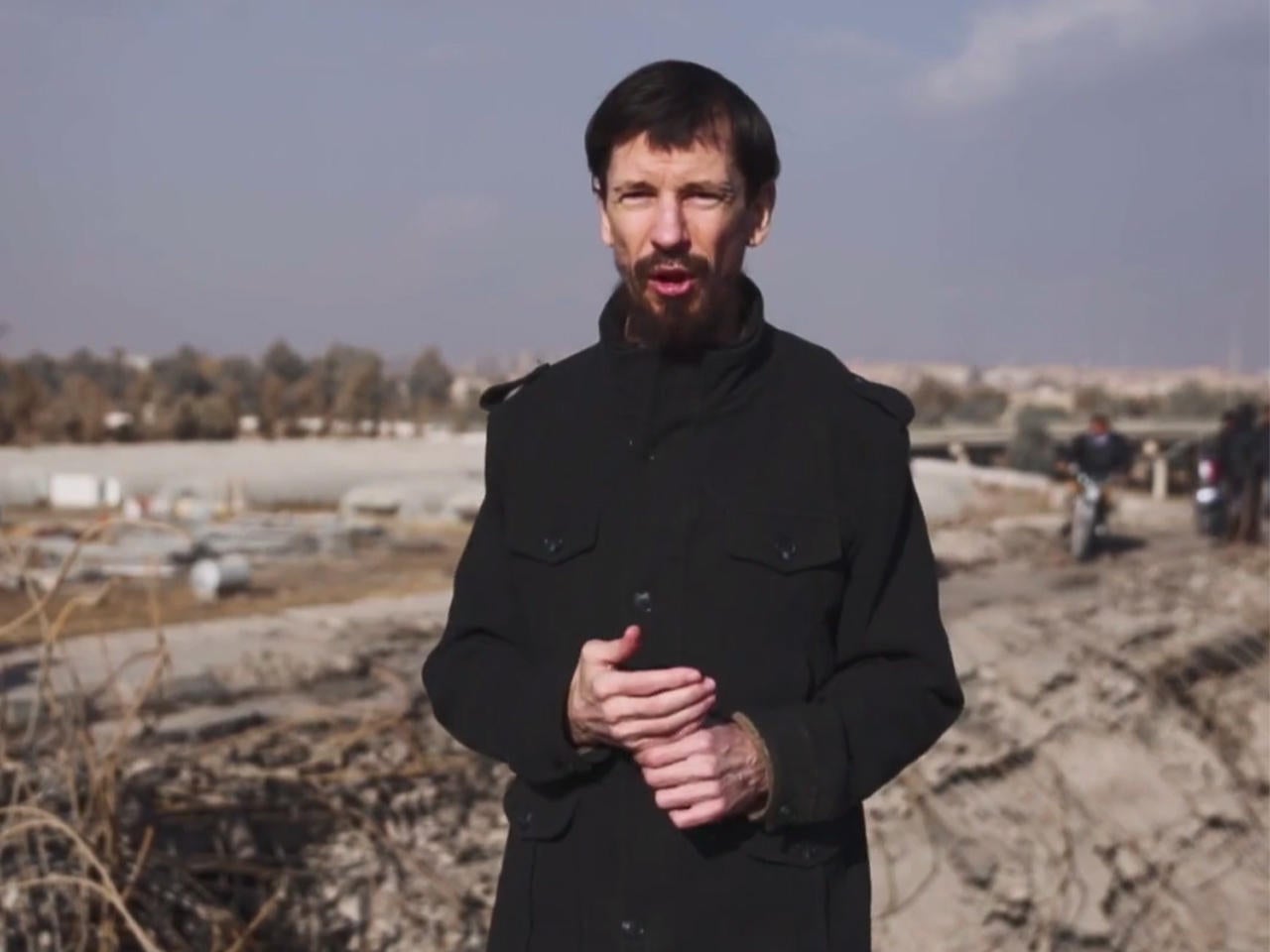 Gaunt-looking U.K. hostage used in new ISIS propaganda video
The Islamic State of Iraq and Syria (ISIS) has posted a new video showing kidnapped British journalist John Cantlie, who has been used for years to convey the terrorist group's propaganda in TV news-style clips.
ISIS' Aamaq media agency released the new video Wednesday featuring Cantlie, who has lost a lot of weight since he was abducted in 2012.
Cantlie offers commentary in front of infrastructure in and around the Iraqi city of Mosul, highlighting the damage caused by U.S.-led coalition airstrikes.
He interviews a number of local civilians who express anger with the coalition's destruction of bridges and other key sites in Iraq's second largest city.
Iraqi security forces launched a U.S.-backed offensive to recapture Mosul from ISIS in mid-October, but after initial fast progress pushing into the city from three sides, the assault has largely stalled as troops fight ISIS militants in close city quarters where thousands of civilians are still present.
Cantlie, who has been held hostage by ISIS since November 2012, has appeared in at least two previous videos shot in Mosul. One, released at the beginning of 2015, sought to portray an image of normalcy uner ISIS rule in the city.
"Clearly, the video is trying to counter the impression that is given by the Western Media that there is chaos, oppression and lack of supplies in Mosul," then-CBS News security analyst Juan Zarate said of the previous video. "So what you see is a demonstration of ISIS control of the environment. Their ability to govern, control and police, and to provide health care."
But Cantlie's physical appearance alone in the new video release may highlight the degree to which the Islamic extremist group that holds him is feeling the pressure of an encroaching Iraqi military.
His face appears pale and much thinner than in previous videos. He has now been used by ISIS in no less than eight propaganda videos.
Previous videos showed Cantlie hundreds of miles away in Syria, in the town of Kobani near the Turkish border. The most recent video featuring the Briton was published in July this year, and also showed him in Mosul.
Thanks for reading CBS NEWS.
Create your free account or log in
for more features.