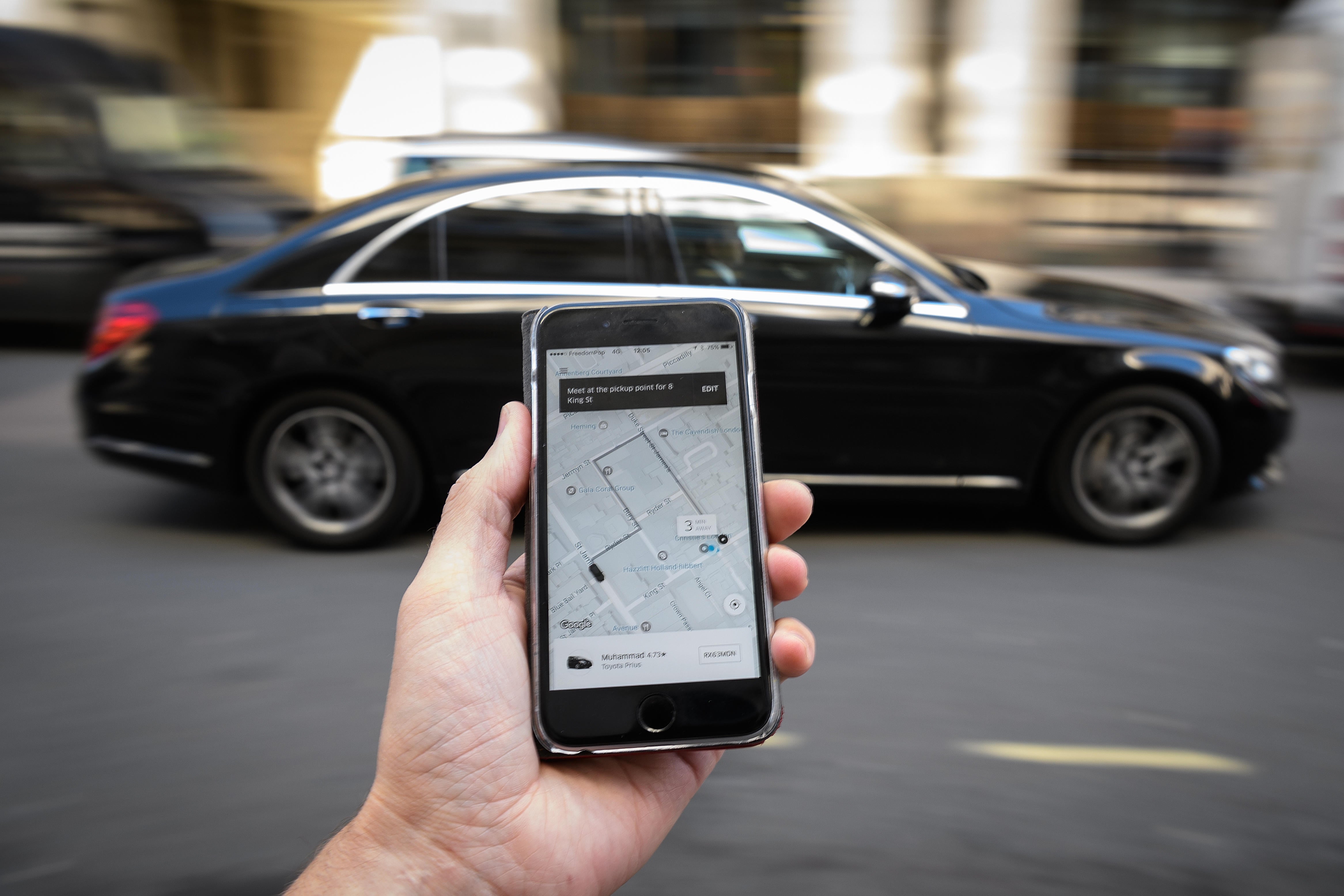 Uber ending mandatory arbitration, nondisclosure agreement policies for sex assault cases
Uber is announcing a major policy change on how it handles sexual assault and harassment cases, ending the practice of mandatory arbitration starting today. The ride-hailing giant had forced accusers to mediate their claims in secret. Now those who agree to settlements will not be required to sign confidentiality agreements.
Tony West, Uber's chief legal officer and former associate attorney general during the Obama administration, said the decision for survivors to tell their stories, if they choose, "ought to reside with the survivor."
"When it comes to sexual assault, sexual harassment, one of the things we learned is it's very important to make sure that survivors have control and agency, and we want to be able to give them the choice of form," West said Tuesday, only on "CBS This Morning."
He also addressed cases that are currently in litigation.
"Our announcement is effective immediately, and so if individuals are in arbitration and they'd rather pursue their individual claims of sexual harassment, sexual assault in open court or mediation, they're free to do that," West said.
However, asked about the 14 women who wrote a letter to Uber's board asking for release from the arbitration provision in order to pursue a class action lawsuit, West suggested the new policy did not apply.
"This goes to individual claims of sexual assault and sexual harassment. It doesn't go to all kinds of legal claims," West said. "We still are having, I think, an important conversation about whether or not this ought to be extended to different types of legal claims."
Uber said they will also disclose data on sexual assaults and other incidents to "foster accountability," but as of now, no time frame has been set to release that report. The company is working with experts to develop categories for reported incidents, which West wrote in a blog post would "take some time."
Last week, CBS News spoke with Uber CEO Dara Khosrowshahi about its stance on confidentiality.
"We have no interest in closing down a person's freedom to voice their experience or force their concerns. So I think one thing that you will certainly see from us is that to the extent you go to arbitration and you want to talk about your experiences or what happened we're absolutely fine with that," Khosrowshahi told CBS News correspondent Bianna Golodryga.
Khosrowshahi, who introduced the mantra "we do the right thing, period" to his employees, has been leading the effort to change Uber's company culture after allegations of sexual harassment, discrimination and bullying. He took over as CEO after Travis Kalanick resigned last June under pressure from investors.
Uber said they are adding a feature on their app that allows riders to share live information about their trip with up to five trusted contacts, and they are also implementing an emergency button that will communicate the car's location to 911.
West acknowledged cultural change within a company is difficult.
"It's a journey. We're in the middle of that journey. We're seeing great results as we're moving forward to actually make sure we're doing the right thing. Putting transparency, integrity and accountability at the core of everything we do. Today's announcement is part of that," West said.
Thanks for reading CBS NEWS.
Create your free account or log in
for more features.