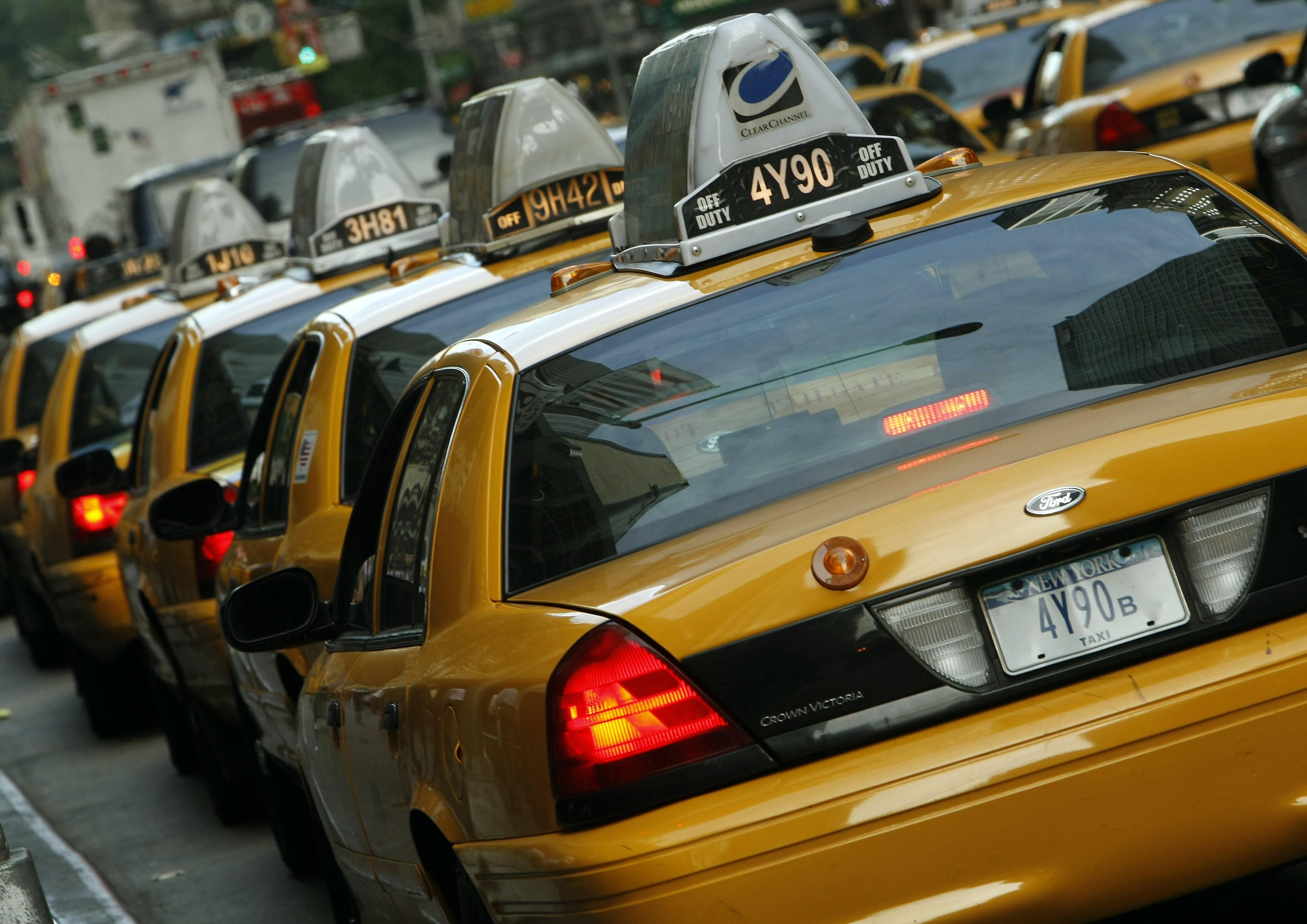 Uber CEO backs surcharge to aid struggling NYC taxi owners
NEW YORK -- The CEO of Uber says New York City should impose a fee on app-hailed rides to help taxi medallion owners who are struggling with debt.
CEO Dara Khosrowshahi told the New York Post on Monday the city should put the surcharge into a fund to help taxi owners who bought their medallions at sky-high prices. He didn't say how much the fee should be.
"In circumstances where medallion owner-operators are having a hard time, where technology has changed and demand patterns has changed their environment, we would support some kind of fee or pool to be formed, a hardship fund, call it," Khosrowshahi said.
Because taxi drivers in New York City are required to own them, medallions were once extremely valuable and highly coveted because the demand for cabs was stable. But in the years since Uber and similar companies disrupted the industry, a medallion's value has fallen from as much as $1 million to $200,000.
Drivers working for Uber and other app-based companies don't need medallions, and now many taxi owners who thought their medallions would continue to grow in value say they're hundreds of thousands of dollars in debt.
Advocates have blamed five apparent suicides of drivers since last November on the taxi industry's woes.
In the most recent case, yellow cab owner-driver Yu Mein Chow was found floating in the East River last month. The city medical examiner hasn't determined a cause of death, but Chow's family members believe he jumped to his death.
A livery cab driver shot himself to death outside City Hall in February after writing a Facebook post blaming politicians for the taxi industry's decline.
Groups that represent drivers blasted Khosrowshahi's proposal.
"Dara Khosrowshahi's proposals are a slap in the face to struggling drivers and an attempt to get out of being regulated," said Bhairavi Desai, executive director of the New York Taxi Workers Alliance.
The Independent Drivers Guild, which represents Uber drivers, said Khosrowshahi "needs to address the widespread hardship faced by drivers for his own company before considering taking another cut from our sub-minimum-wage pay."
Thanks for reading CBS NEWS.
Create your free account or log in
for more features.