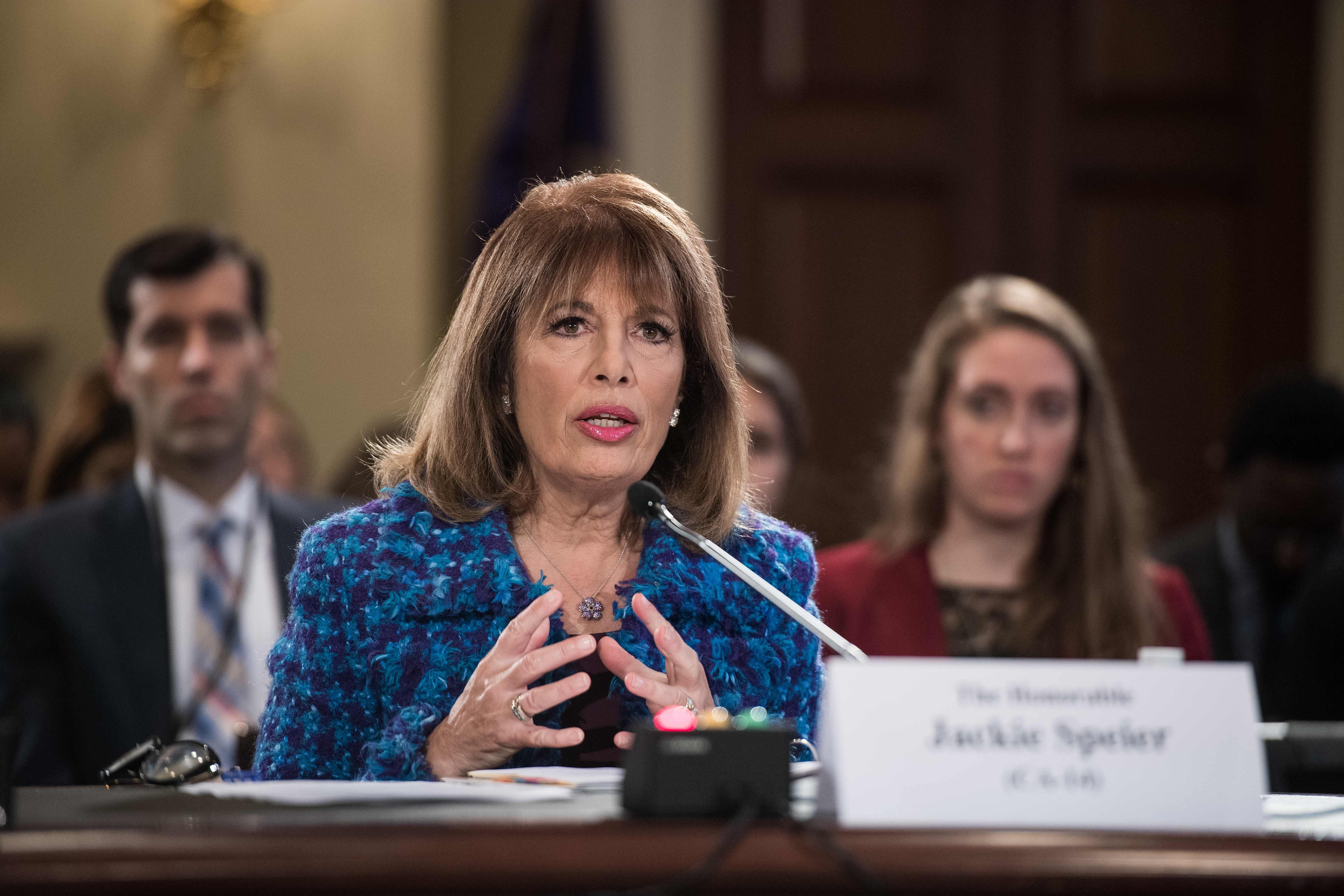 Two members of Congress "have engaged in sexual harassment," Rep. Jackie Speier says
A congresswoman revealed Tuesday morning that she is aware of two congressional members currently in office who have sexually harassed staffers.
Rep. Jackie Speier, D-California, did not name either member, but noted that one is a Democrat and the other, a Republican.
"In fact, there are two members of Congress, Republican and Democrat, right now who serve, who have been subject to review or have not been subject to review, but have engaged in sexual harassment," Speier said during a House Administration Committee hearing Tuesday morning examining sexual harassment policies.
She later mentioned that she'd heard allegations of victims "having their private parts grabbed on the House floor."
The congresswoman revealed her own personal sexual assault story from her time as a congressional staffer as part of the #MeToo campaign via Twitter on October 27, claiming that the chief of staff in her office sexually assaulted her.
Speier is currently drafting a bill to reform the sexual harassment complaint filing processes within the Office of Compliance, and has has already introduced legislation that would require sexual harassment awareness training for lawmakers and their staff.
Later in the hearing, Rep. Barbara Comstock, R-Virginia, who sits on the committee, also mentioned, without specific identification, that she was told of a currently-serving congressman who had exposed himself to a young female staffer after asking her to deliver documents to his house. The staffer has since quit her job, according to Comstock.
"This member asked a staffer to bring them over some materials to their residence," she said in the hearring. "And a young staffer ― it was a young woman ― went there and was greeted with a member in a towel. It was a male, who then invited her in. At that point, he decided to expose himself. She left, and then she quit her job."
Tuesday's hearing comes in light of sexual assault allegations against a slew of high-profile names in entertainment, and after five victims made claims of underage sexual misconduct from Republican Alabama Senate candidate Roy Moore. The allegations against Moore have sent a shockwave through Congress ahead of Alabama's special election on December 12, causing some Senators to withdraw their support for Moore, or calling for him to withdraw from the race altogether.
Last week, the Senate passed legislation requiring all senators, staffers and interns to take mandatory sexual harassment training.
Thanks for reading CBS NEWS.
Create your free account or log in
for more features.