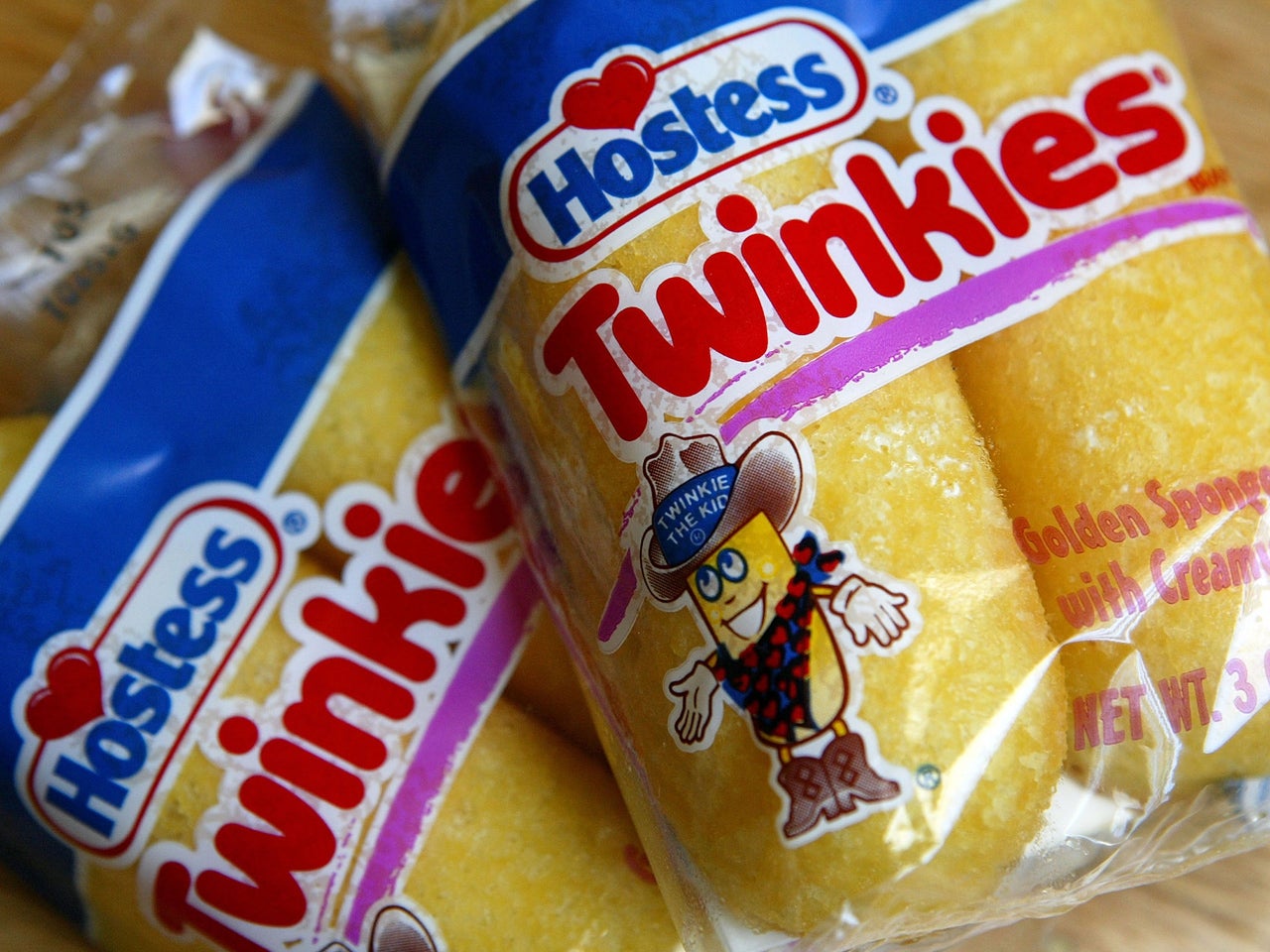 Twinkies maker Hostess going out of business
IRVING, Texas The maker of the iconic U.S. snack Twinkies said Friday it is going out of business and laying off all of its 18,500 workers after a national strike crippled its operations.
The company, founded in 1930, was fighting battles beyond labor costs. Competition is increasing in the snack space, and Americans are increasingly conscious about healthy eating.
Hostess Brands had warned employees that it would file a motion in U.S. Bankruptcy Court to unwind its business and sell assets if plant operations didn't return to normal levels by Thursday evening.
Hostess posted a statement on a corporate Web site Friday morning, saying "The Company determined on the night of Nov. 15 that an insufficient number of employees had returned to work to enable the restoration of normal operations."
The privately held Texas company filed for protection in January, its second trip through bankruptcy court in less than a decade.
"Many people have worked incredibly long and hard to keep this from happening, but now Hostess Brands has no other alternative than to begin the process of winding down and preparing for the sale of our iconic brands," CEO Gregory F. Rayburn said in a letter to employees.
He added that all employees will eventually lose their jobs, "some sooner than others."
Thousands of members of the Bakery, Confectionery, Tobacco Workers and Grain Millers International Union went on strike last week after rejecting in September a contract offer that cut wages and benefits. Hostess had already reached a contract agreement with its largest union, the International Brotherhood of Teamsters.
Hostess has said that production at about a dozen of the company's 33 plants had been seriously affected by the strike. Three plants were closed earlier this week.
The company also said "The wind down means the closure of 33 bakeries, 565 distribution centers, approximately 5,500 delivery routes and 570 bakery outlet stores throughout the United States."
Published reports and social media sites said that news of Hostess' demise had sparked a run on Twinkies and other company products. According to FoxNews.com, hundreds of Twinkie-related items, including unopened boxes and novelty items such as lunchboxes, baseball cards and magnets, were available for sale on eBay Friday.
Thanks for reading CBS NEWS.
Create your free account or log in
for more features.