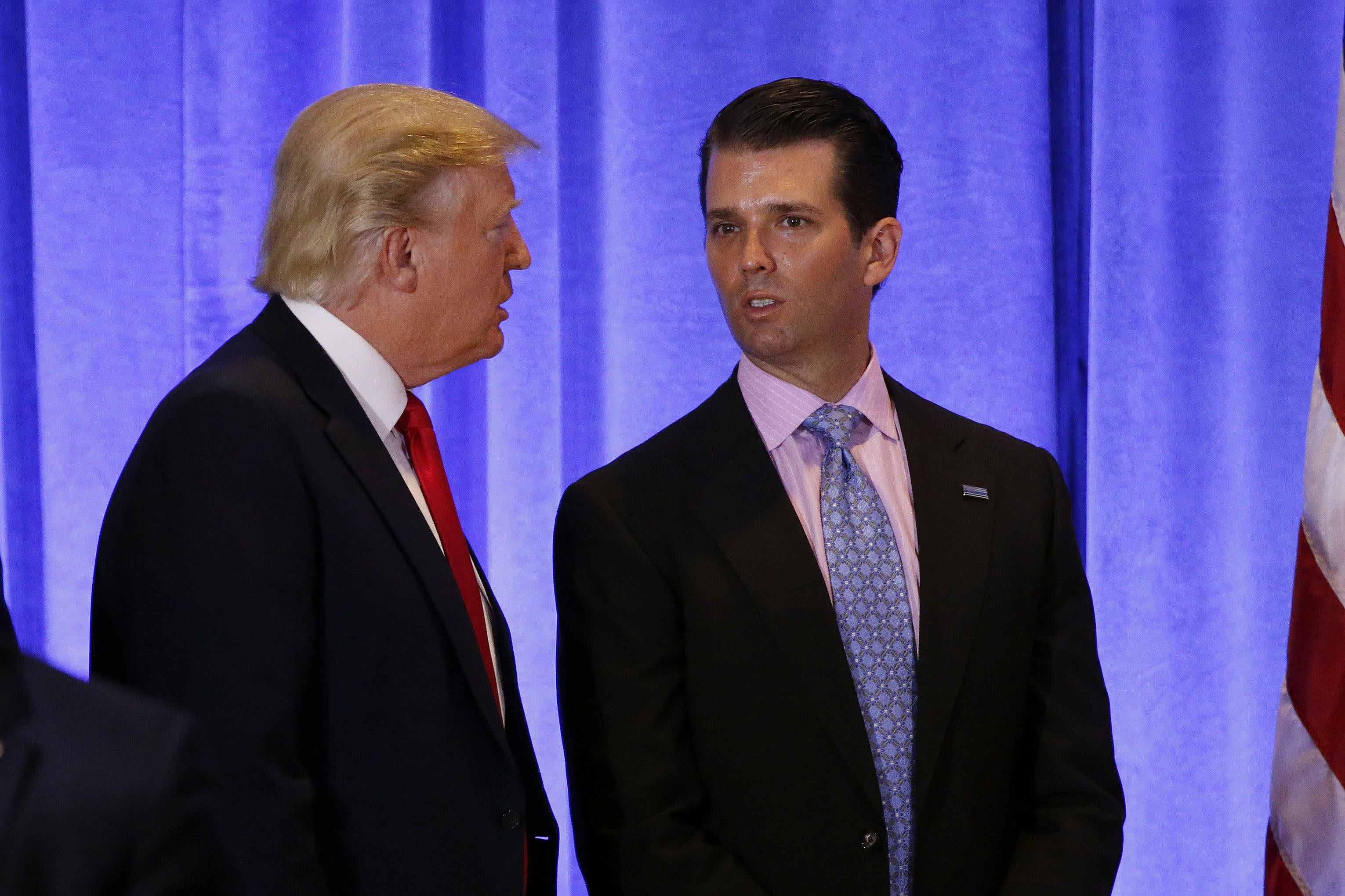 Donald Trump Jr. shares fake clip of president shooting "CNN" out of the sky
President Trump's oldest son, 39-year-old Donald Trump Jr., posted a doctored clip from the 1986 movie "Top Gun" to his social media accounts Saturday, in which his father is portrayed as a fighter pilot shooting down a jet emblazoned with the CNN logo.
"One of the best I've seen," the Trump son said, reposting the video to Twitter and Instagram from a user called @OldRowOfficial.
In the fake video, Mr. Trump is seen positioning his aircraft to aim at a fighter jet labeled "CNN." Mr. Trump pulls the trigger, and the target explodes mid-air.
This latest post from the Trump son comes as his father continues waging a war against "fake news," particularly CNN. Last week, the president shared an altered video of himself beating down a WWE wrestler with the "CNN" icon on his face.
Donald Trump Jr. has taken the role of defending his father and sister Ivanka Trump amid intense White House scrutiny.
The Trump son chimed in Saturday after Ivanka Trump sat in for her father at a G-20 meeting in Hamburg, Germany, sparking criticism that such a move could be inappropriate.
The eldest Trump son and his brother, Eric Trump, are running their father's vast business empire while Mr. Trump is in office.
Concerns over the Trump family's involvement in his presidency continue to lurk. Initially, Ivanka Trump said she would keep a private role apart from the White House, but she has since taken an official -- albeit unpaid -- position on staff, and continues to have an active role in White House policy discussions, such as at the G-20 meeting Saturday.
On Saturday, Mr. Trump said Ivanka's life would be easier if she wasn't his daughter.
CBS News' Stefan Becket contributed to this report.
Thanks for reading CBS NEWS.
Create your free account or log in
for more features.