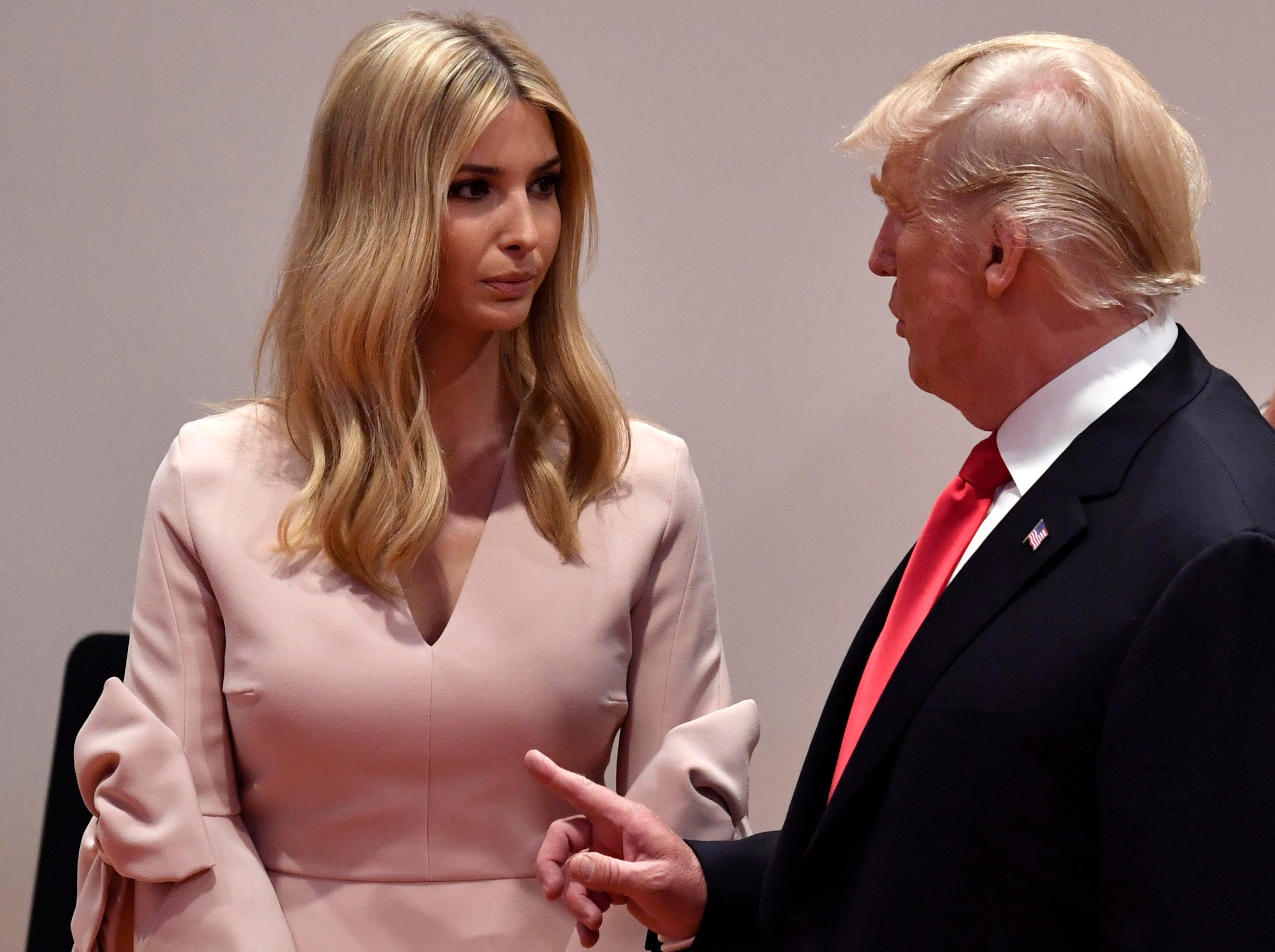 Ivanka Trump sits in for President Trump at G-20 meeting
Ivanka Trump, President Trump's daughter and White House adviser, took Mr. Trump's seat during a meeting of G-20 leaders in Hamburg, Germany, on Saturday as Mr. Trump stepped away during the proceedings.
A photo posted to Twitter by a Russian official attending the session during the last day of the G-20 summit shows Ivanka Trump seated next to British Prime Minister Theresa May. Chinese Premier Xi Jinping, Turkish President Recip Tayyip Erdogan and German Chancellor Angela Merkel can be seen seated nearby.
Svetlana Lukash, the official who posted the photo which was subsequently deleted, is the Russian sherpa to the G-20, the group of 20 major industrialized nations.
A White House official confirmed Ivanka Trump sat in for Mr. Trump when the president of the World Bank began addressing the session.
"Ivanka was sitting in the back and then briefly joined the main table when the president had to step out," the official told CBS News. "When other leaders stepped out, their seats were also briefly filled by others."
The episode drew fire from observers who criticized the unusual move of having a family member take the president's place during a meeting of world leaders. Ivanka Trump joined the White House staff as an unpaid assistant to the president in March. Her husband Jared Kushner serves as senior adviser and is also unpaid.
In an interview with CBS News in April, Ivanka Trump defended her role in the administration after previously stating she would remain a private citizen.
"I wasn't elected by the American people to be president," she told "CBS This Morning" co-host Gayle King. "My father is going to do a tremendous job. And I want to help him do that."
Earlier Saturday, Ivanka and Mr. Trump spoke at a World Bank event for a fund supporting women entrepreneurs. Mr. Trump announced a $50 million U.S. commitment to the fund and praised his daughter's work on empowering women.
"I'm very proud of my daughter Ivanka. Always have been," Mr. Trump said. "If she weren't my daughter, it would be so much easier for her. It might be the only bad thing she has going, if you want to know the truth."
Thanks for reading CBS NEWS.
Create your free account or log in
for more features.