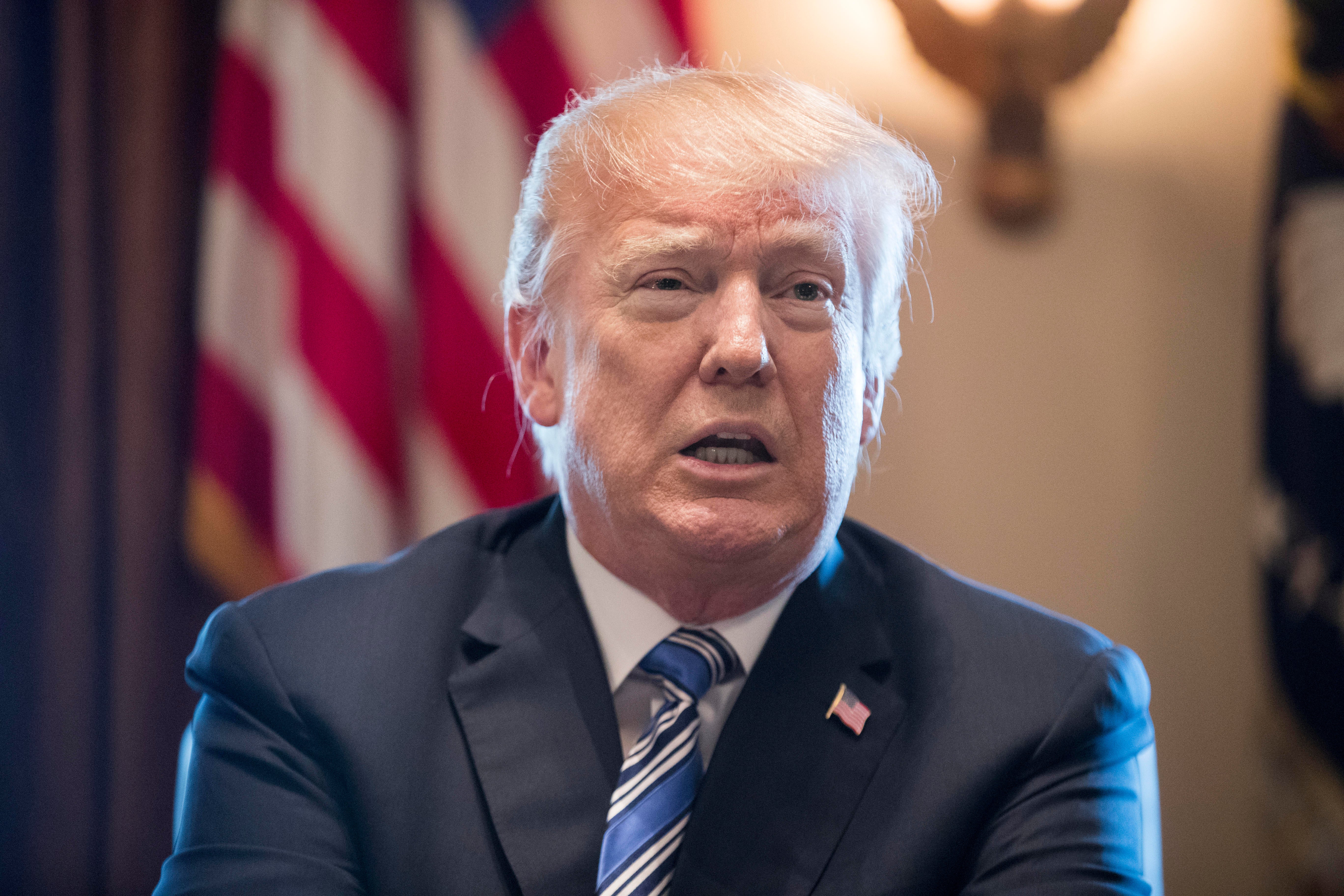 Trump vows "strong action" on border security, dismisses China "trade war"
President Trump took to Twitter early Wednesday morning to criticize the United States' "very weak" border laws, blaming congressional Democrats for their existence. It's the latest salvo in Mr. Trump's recent series of attacks on immigration.
"Our Border Laws are very weak while those of Mexico & Canada are very strong," Mr. Trump tweeted at 7:19 a.m. ET. "Congress must change these Obama era, and other, laws NOW! The Democrats stand in our way - they want people to pour into our country unchecked....CRIME! We will be taking strong action today."
Illegal immigration, particularly that originating from the southern border, has been one of Mr. Trump's signature issues since his early days in the political sphere. But recently, the president has warned of "caravans" of people are approaching the U.S.-Mexico border with intent to cross into the country.
On Monday, he tweeted that "Mexico has the absolute power not to let these large 'Caravans' of people enter their country."
Mr. Trump is referring to a group of roughly 1,100 political asylum seekers who started their journey in Central America, mainly Honduras. The group is traveling through Mexico lead by the organization Pueblo Sin Fronteras, a nonprofit providing humanitarian aid "to migrants and refugees on the move," according to its website.
According to the Mexican government, the caravan has taken place every year at this time since 2010.
While the group is traveling from the southernmost tip of Mexico gradually traveling hundreds of miles north, one of the leaders of Pueblo Sin Fronteras, which directly translates to "people without borders," has predicted that fewer than 100 migrants will attempt to cross the border to seek political asylum in the United States, with most choosing to seek refuge in Mexico.
In this same vein, the president has also said on Twitter that the Deferred Action for Childhood Arrivals program (DACA) "is dead" and also dangled the fate of the North American Free Trade Agreement (NAFTA) should Congress be unable to strengthen the United States' border laws.
Mr. Trump then shifted gears to a different part of the globe Wednesday morning in a follow-up tweet, addressing the "trade war" between his country and China.
"We are not in a trade war with China, that war was lost many years ago by the foolish, or incompetent, people who represented the U.S.," Mr. Trump said about three minutes after his first tweet. "Now we have a Trade Deficit of $500 Billion a year, with Intellectual Property Theft of another $300 Billion. We cannot let this continue!"
The tweet comes after China announced it was imposing tariffs on $50 billion U.S. products. The move directly correlates with the Trump administration's proposed tariffs on Chinese goods, also valued at about $50 billion. A preliminary list of those 1,300 Chinese items was released Tuesday afternoon.
Thanks for reading CBS NEWS.
Create your free account or log in
for more features.