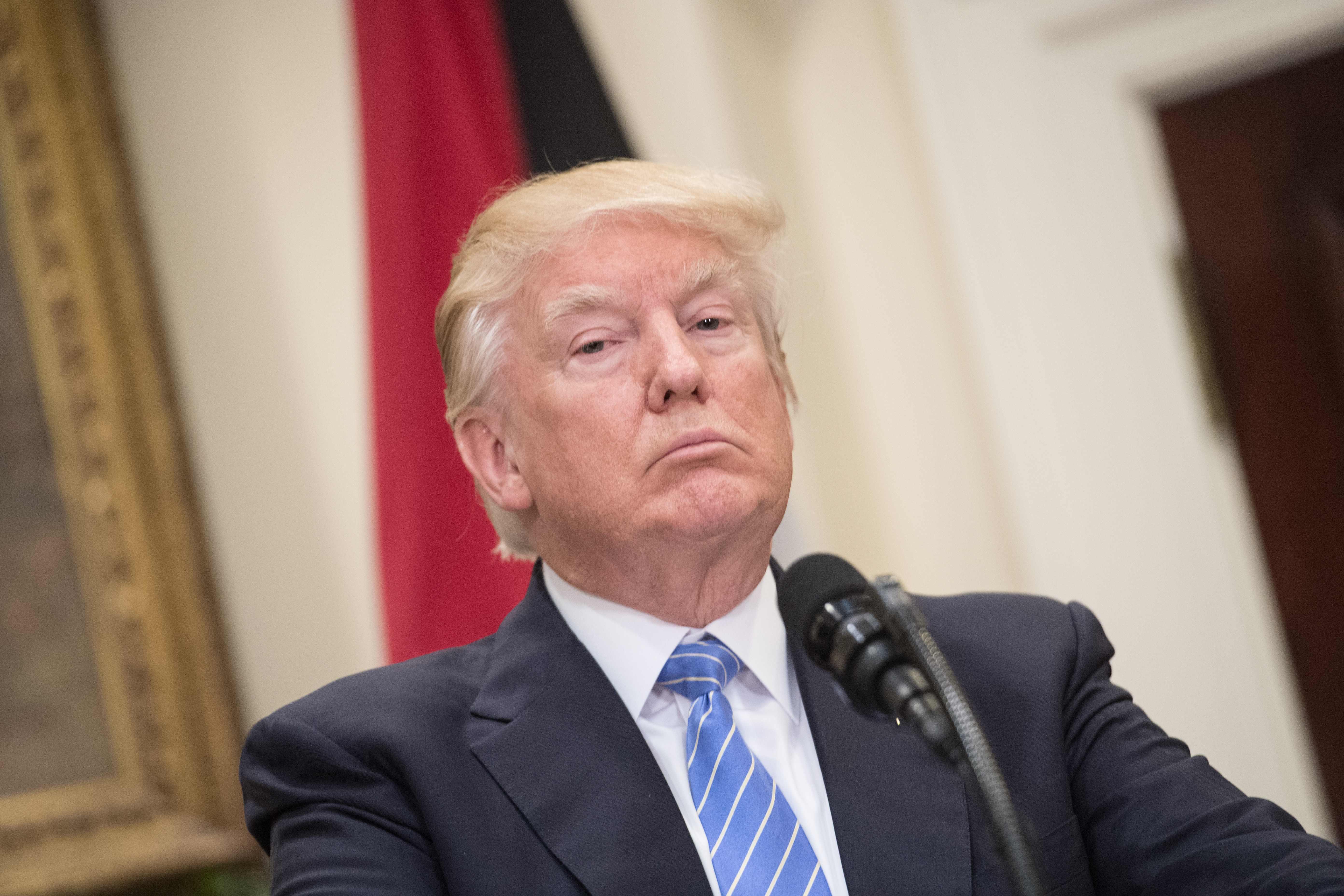 Trump says investigation by special counsel "will confirm what we already know"
The White House issued a short statement Wednesday night from the president, which predicted the special counsel appointed to investigate President Trump's administration and Russian meddling in the 2016 election, former FBI Director Robert Mueller, will "confirm what we already know."
"As I have stated many times, a thorough investigation will confirm what we already know – there was no collusion between my campaign and any foreign entity," Mr. Trump said in a statement issued by the White House. "I look forward to this matter concluding quickly. In the meantime, I will never stop fighting for the people and the issues that matter most to the future of our country."
CBS News' Margaret Brennan was told by a White House official that the president's response as "measured" when he was informed of the appointment of the special counsel. Brennan pointed out that this would be an uncharacteristic response for Mr. Trump, and the official agreed and suggested that the last couple of days have worn on the president.
The entire senior staff was in the Oval Office with the president including chief of staff Reince Priebus, advisers Jared Kushner, Dan Scavino, Hope Hicks, and Kellyanne Conway, among others. Earlier in the afternoon, upon his return from his commencement address to the Coast Guard Academy, the president interviewed FBI candidates with Attorney General Jeff Sessions.
The president read his staffers a statement responding to Mueller's appointment as special counsel. The team listened, and then refined his statement.
The official said the President told his team that they should view this moment as an opportunity to refocus on the agenda -- "let them do their thing, and we'll do ours," he reportedly said.
Deputy Attorney General Rod Rosenstein announced Wednesday afternoon that he had selected former FBI director Robert Mueller to be special counsel in charge of the investigation.
Rosenstein made the surprise announcement 24 hours after the revelation that Mr. Trump asked now-fired FBI director James Comey to drop his investigation into former national security adviser Michael Flynn's ties to Russia and Turkey. That announcement came only 48 hours after a report that the president revealed "inappropriate" -- and possibly classified -- information to Russian diplomats last week, the day after he fired Comey.
Mueller's selection answers a growing chorus in Congress to appoint a special prosecutor in the FBI's Russia probe, although some in Congress, like House Minority Leader Nancy Pelosi say Mueller's appointment doesn't go far enough. She and other Democrats have also called for an independent commission to investigate any ties between Russia and Trump associates.
But more developments may arise from Comey himself. The ousted FBI director "most definitely" wants to testify before Congress -- and has other memos in addition to the one claiming Mr. Trump asked him to drop an FBI investigation into Flynn, a source familiar with Comey's thinking told CBS News' Andres Triay. The House Oversight and Government Reform Committee and Senate Intelligence Committee have asked Comey to testify.
Mueller's public statement upon his selection was brief: "I accept this responsibility and will discharge it to the best of my ability."
CBS News' Margaret Brennan contributed to this story
Thanks for reading CBS NEWS.
Create your free account or log in
for more features.