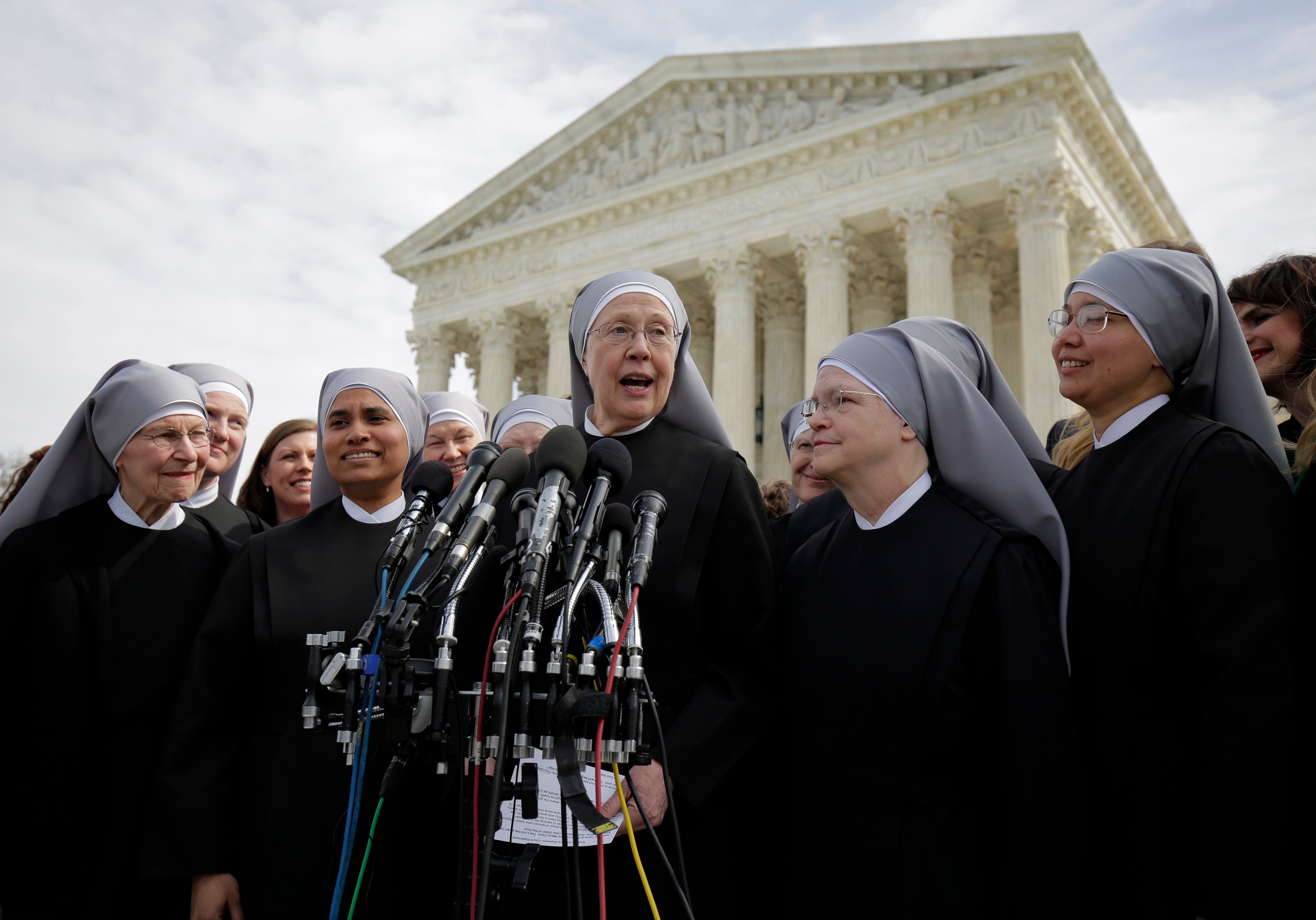 Executive order to let IRS choose when to enforce law banning churches from political activity
President Trump will sign an executive order Thursday that gives the IRS discretion on enforcing the law prohibiting tax-exempt nonprofit groups from participating in any candidate's political campaign, and allows the administration to give regulatory relief as it sees fit from controversial Obamacare requirements.
According to a senior White House official on a conference call Wednesday night, the executive order allows the IRS -- when IRS officials choose -- not to enforce the Johnson Amendment, which prohibits nonprofits such as churches and charities from "directly or indirectly" engaging in a political campaign. But the order doesn't provide blanket relief for tax-exempt religious organizations, opening the possibility that the IRS could pick and choose whom to penalize. The official was clear that the order does not change current law, and any activity that is illegal now will still be illegal after Mr. Trump signs the executive order.
In February, Mr. Trump promised to "destroy" the Johnson Amendment. This executive order falls short of that, but the official didn't indicate whether Mr. Trump would work with Congress or attempt another route of further addressing the 60-year-old law in the future.
The order will also provide regulatory relief from Obamacare requirements such as the requirement that organizations provide contraception care. The Little Sisters of the Poor and Hobby Lobby cases were the most prominent instances of organizations fighting to be freed from the requirement to provide contraception, despite individual beliefs.
The order also declares that it's a policy of the administration and the executive branch to vigorously protect religious liberty.
Thanks for reading CBS NEWS.
Create your free account or log in
for more features.