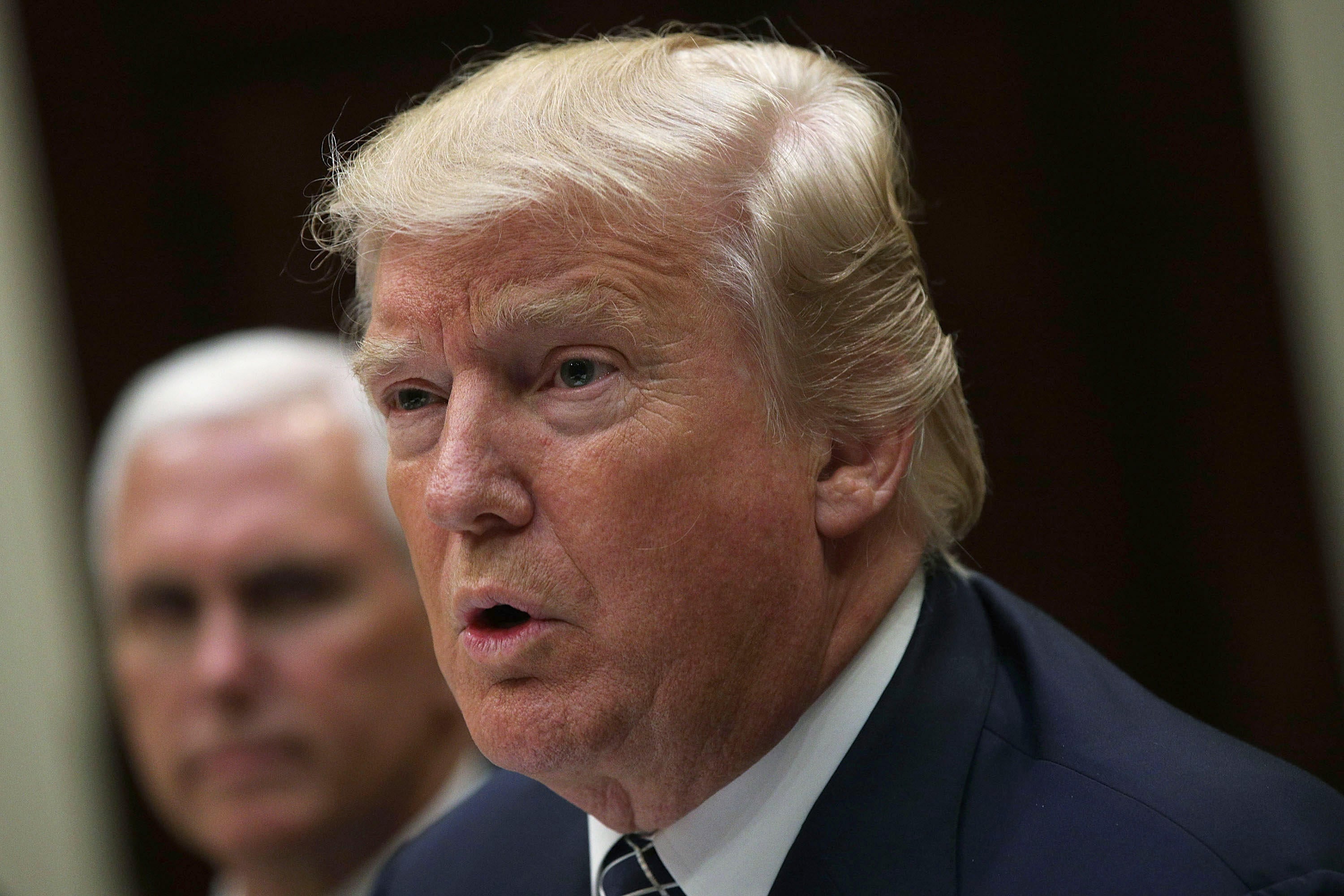 Trump on Senate's health care failure: "Let Obamacare fail"
As news of the Senate health bill's latest failure spread across Washington, President Trump acknowledged his party's inability to pass a simultaneous repeal and replacement of the Affordable Care Act, telling reporters at a service members luncheon at the White House on Tuesday to instead "let Obamacare fail."
"It will be a lot easier. And I think we're probably in that position where we'll just let Obamacare fail. We're not going to own it. I'm not going to own it. I can tell you, the Republicans are not going to own it," said Mr. Trump.
He added, "We'll let Obamacare fail and then the Democrats are going to come to us, and they're going to say, 'How do we fix it? How do we fix it?' Or how do we come up with a new plan?"
While Mr. Trump said that he was "disappointed" in the three Republicans who signaled on Tuesday that they would not support a motion to proceed on Majority Leader Mitch McConnell's repeal strategy, effectively killing the plan, and that he was "surprised" by Sens. Mike Lee of Utah and Jerry Moran of Kansas coming out against the bill, he was adamant that a new one would eventually materialize.
"Obamacare is a big failure, and it has to be changed. We have to go to a plan that works. We have to go to a much less expensive plan, in terms of premiums. And something will happen and it will be very good. It may not be as quick as we had hoped, but it's going to happen."
As the Senate decides if they can effectively produce health care reform or abandon the attempt altogether, Mr. Trump says he'll be waiting with "pen in hand" for "something good."
Deputy White House press secretary Sarah Huckabee Sanders addressed Mr. Trump's comments at Tuesday's press briefing, placing the majority of the blame for the Senate's bill failure on Democrats.
Sanders said Democrats "created the mess we're in" and have been unwilling to work with Republicans, a move Sanders refferred to as "simply unacceptable behavior." She added that "the responsibility lies on their shoulders" and that they need to "own the failure of it."
"Hopefully with the collapse of the program they put in place they'll be more willing to come to the table and clean up the mess," said Sanders.
When pressed on producing a time table for any health care reform, Sanders said ideally, the White House would want a plan to happen "as soon as possible" but are currently focused on "getting it right."
Sanders echoed Mr. Trump's earlier comments that the process of reforming health care is far from over, telling reporters that "the only thing that's dead here is Obamacare."
"It's completely failed and Congress needs to do their job as quickly as they can, inaction is not a workable solution so they need to come to the table and figure it out."
Asked if Mr. Trump would sign a bill put forth by Congress that offered a repeal without replacement plan, a move McConnell tried and failed, Sanders said the president was "open to consider all options in order to reform health care."
Thanks for reading CBS NEWS.
Create your free account or log in
for more features.