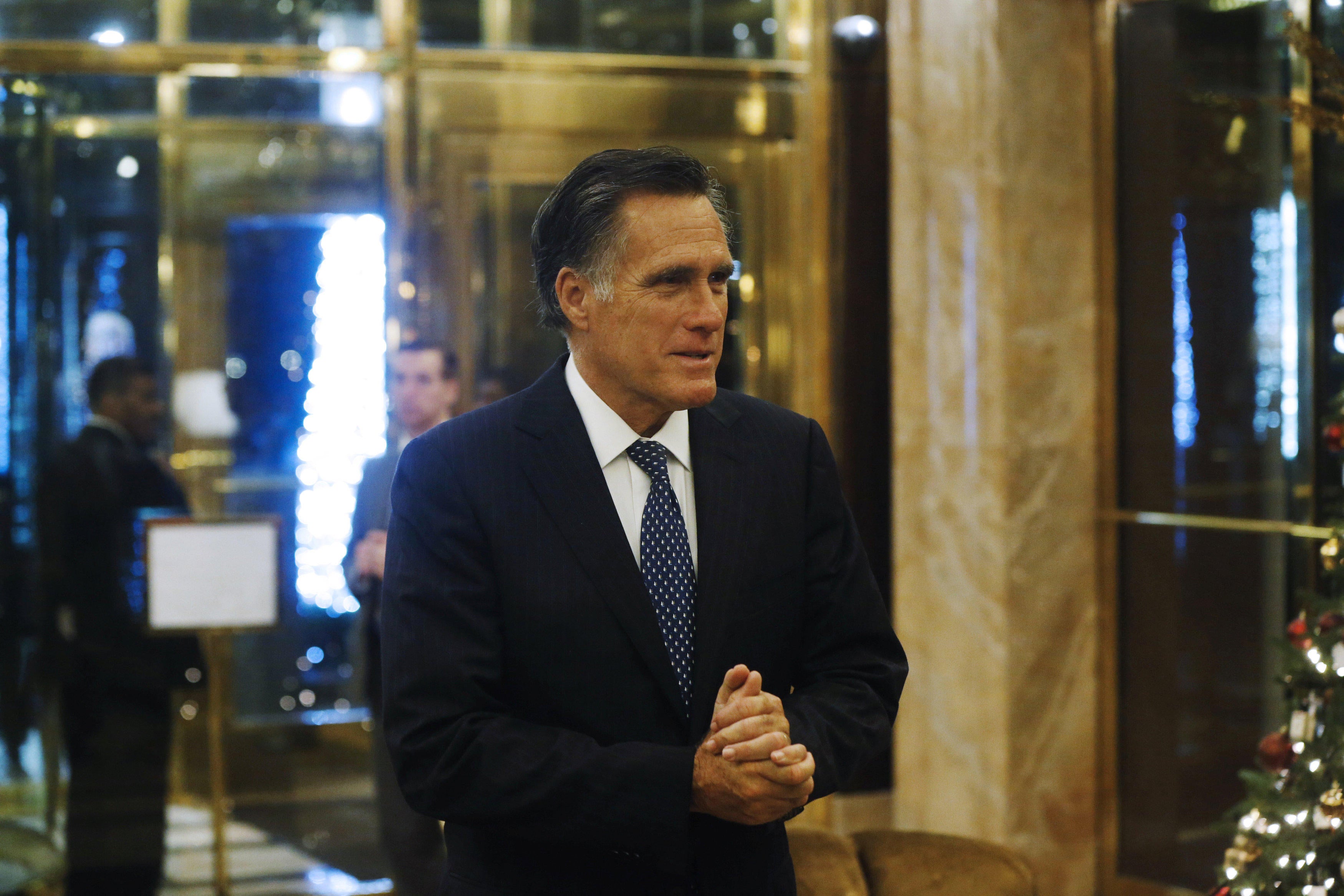 Trump speaks to Romney amid speculation on Utah Senate race
A top White House aide says President Donald Trump spoke late Tuesday with 2012 GOP presidential nominee Mitt Romney.
White House counselor Kellyanne Conway said on CNN Wednesday that the two had a "wonderful conversation."
"They discussed, among other things, what President Trump did the day before in Utah, with the national monuments, and talking about historic tax cuts and the like," she said.
Romney has been considering a 2018 run in Utah if Sen. Orrin Hatch retires. Trump has encouraged Hatch, 83, to seek another term.
Conway wouldn't say with certainty if Mr. Trump would support Romney in a potential Senate bid.
"I didn't see Governor Romney file papers to run for Orrin Hatch's seat. Senator Hatch may run for reelection. The president, as he did with incumbent senator Luther Strange, he supports -- he was supporting an incumbent Republican Senator who has been a reliable vote for their shared agenda," she said.
She added,"Governor Romney may want to be in public service in many different roles, and I just wanted to make sure that you know the truth coming from the White House."
Romney fiercely criticized Trump during the presidential campaign and after he took office.
The former governor slammed Mr. Trump for how he has handled the violence in Charlottesville, Virginia and warned that there may be "an unraveling of our national fabric" if he doesn't apologize.
In a lengthy post on Facebook, the 2012 GOP presidential nominee wrote that the "potential consequences are severe in the extreme" and he must take extreme action in response.
"He should address the American people, acknowledge that he was wrong, apologize. State forcefully and unequivocally that racists are 100% to blame for the murder and violence in Charlottesville," wrote Romney, who served as governor of Massachusetts from 2003 until 2007.
Trump's former chief strategist Steve Bannon assailed Romney during a Tuesday rally for Alabama Senate candidate Roy Moore. Bannon attacked Romney as a "draft dodger." Romney received a draft deferment for his missionary work in France.
Bannon's comments came after Romney denounced Moore as a "stain on the GOP and on the nation" on Twitter after receiving an official presidential endorsement from Mr. Trump.
Hatch has since defended Romney on Twitter slamming Bannon's attacks as "disappointing and unjustified."
CBS News' Emily Tillett and Jillian Hughes contributed to this report.
Thanks for reading CBS NEWS.
Create your free account or log in
for more features.