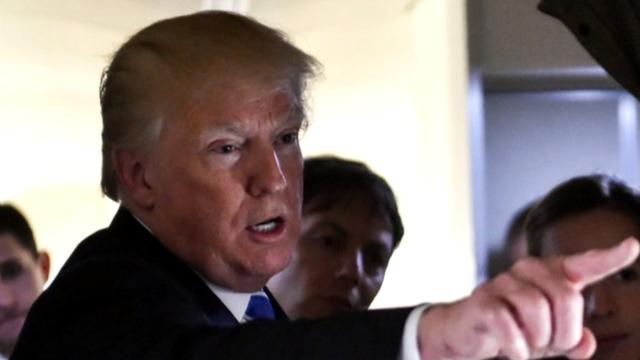 Trump warns missiles "will be coming" to Syria, tells Russia to "get ready"
President Trump has issued another stern warning to Russia for its alleged role in a suspected chemical attack in Syria over the weekend. As the administration prepares a counter response to the latest attack, which appeared to target civilians and young children, Mr. Trump warned in a tweet Wednesday morning that some sort of missile strike was forthcoming.
"Russia vows to shoot down any and all missiles fired at Syria. Get ready Russia, because they will be coming, nice and new and "smart!", he threatened.
Russian lawmakers have warned the United States that Moscow would view an airstrike on Syria as a war crime, saying it could trigger a direct military clash.
Over the weekend, Mr. Trump blamed Syrian President Bashar Assad and his international allies, including Russian President Vladmir Putin for the apparent attack that left dozens dead and hundreds injured. Mr. Trump called out Putin along with the leadership in Iran for backing Assad, who he referred to as "Animal Assad."
On Wednesday, he again warned Russia of being an ally of the Assad regime. "You shouldn't be partners with a Gas Killing Animal who kills people and enjoys it!" he wrote.
Later Wednesday morning, Mr. Trump tweeted that Washington's relationship with Moscow is "worse now than it has ever been."
While next moves for the administration's counter response are still under consderation, the president has called off his weekend plans of heading to the Summit of the Americas and instead will be staying in the U.S. to focus on a Syria response.
Mr. Trump told reporters on Monday during a Cabinet meeting that the administration would be making a "major" decision on Syria within the next 24 to 48 hours. "If it's the Russians, if it's Syria, if it's Iran, if it's all of them together, we'll figure it out," he said.
Thanks for reading CBS NEWS.
Create your free account or log in
for more features.