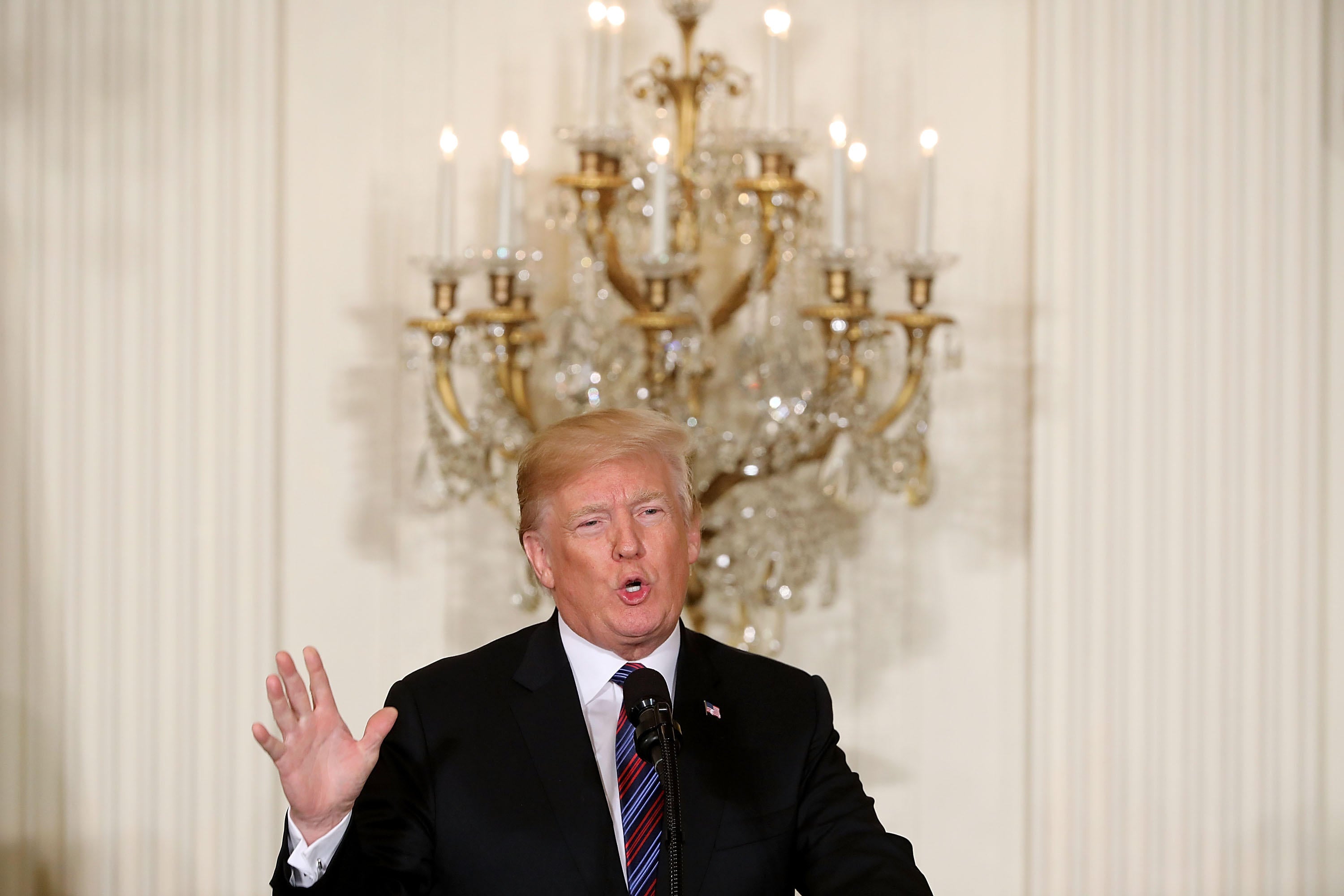 Trump threatens "Animal Assad," Putin over alleged chemical attack in Syria
WASHINGTON -- President Trump responded Sunday to reports of a suspected chemical attack in the Syrian city of Douma, blaming Syrian President Bashar Assad and his international allies for the apparent attack that left dozens dead and hundreds injured. In some of his most critical comments directed at Russian President Vladimir Putin to date, Mr. Trump threatened that there's a "big price ... to pay" for those backing the Assad regime.
Syrian opposition activists and rescuers said Sunday that a poison gas attack on the rebel-held town of Douma near the capital of Damascus killed at least 40 people. The alleged attack has been denied by the Syrian and Russian governments. Russia is Syria's closest ally and has a major military presence in the country.
Reports of the latest attack, which appeared to target civilians and young children, could not be independently verified.
Mr. Trump called out Putin along with the leadership in Iran for backing Assad, who he referred to as "Animal Assad." Mr. Trump ordered missile strikes on a Syrian airbase in response to another chemical attack in 2017.
First responders said they found families suffocated in their homes and shelters, with foam on their mouths. The opposition-linked Syrian Civil Defense were able to document 42 fatalities but were impeded from searching further by strong odors that gave their rescuers difficulties breathing, said Siraj Mahmoud, a spokesman for the group, which is known as the White Helmets.
"Open area immediately for medical help and verification. Another humanitarian disaster for no reason whatsoever. SICK!" the president urged.
Mr. Trump later blamed his predecessor President Barack Obama for not taking action against the Assad regime earlier in the civil war.
It's unclear what the administration's next steps are with regard to responding to the attack. In response to a similar chemical attack in April of last year, Mr. Trump ordered a missile strike on a Syrian military target in Shayrat, about 50 miles due south of the village that was hit in a gas attack.
Treasury Secretary Steven Mnuchin said Sunday on CBS News' "Face the Nation" that he and the administration "will be reviewing with the president all different alternatives" for a response.
Regarding possible U.S. military action, White House homeland security adviser Tom Bossert said ABC's "This Week" on Sunday that the U.S. "wouldn't take anything off the table."
"The State Department put out a statement last night and the president's senior national security cabinet has been talking with him and each other all throughout the evening and this morning," Bossert added.
Sen. Lindsey Graham told ABC that this was a "defining moment" for the president.
"He has challenged Assad in the past not to use chemical weapons," said Graham. "If it becomes a tweet without meaning, then he's hurt himself in North Korea. I he doesn't follow through and live up to that tweet, he's going to look weak in the eyes of and Russia and Iran."
Graham urged Mr. Trump to "show a resolve that Obama never did to get this right."
Thanks for reading CBS NEWS.
Create your free account or log in
for more features.