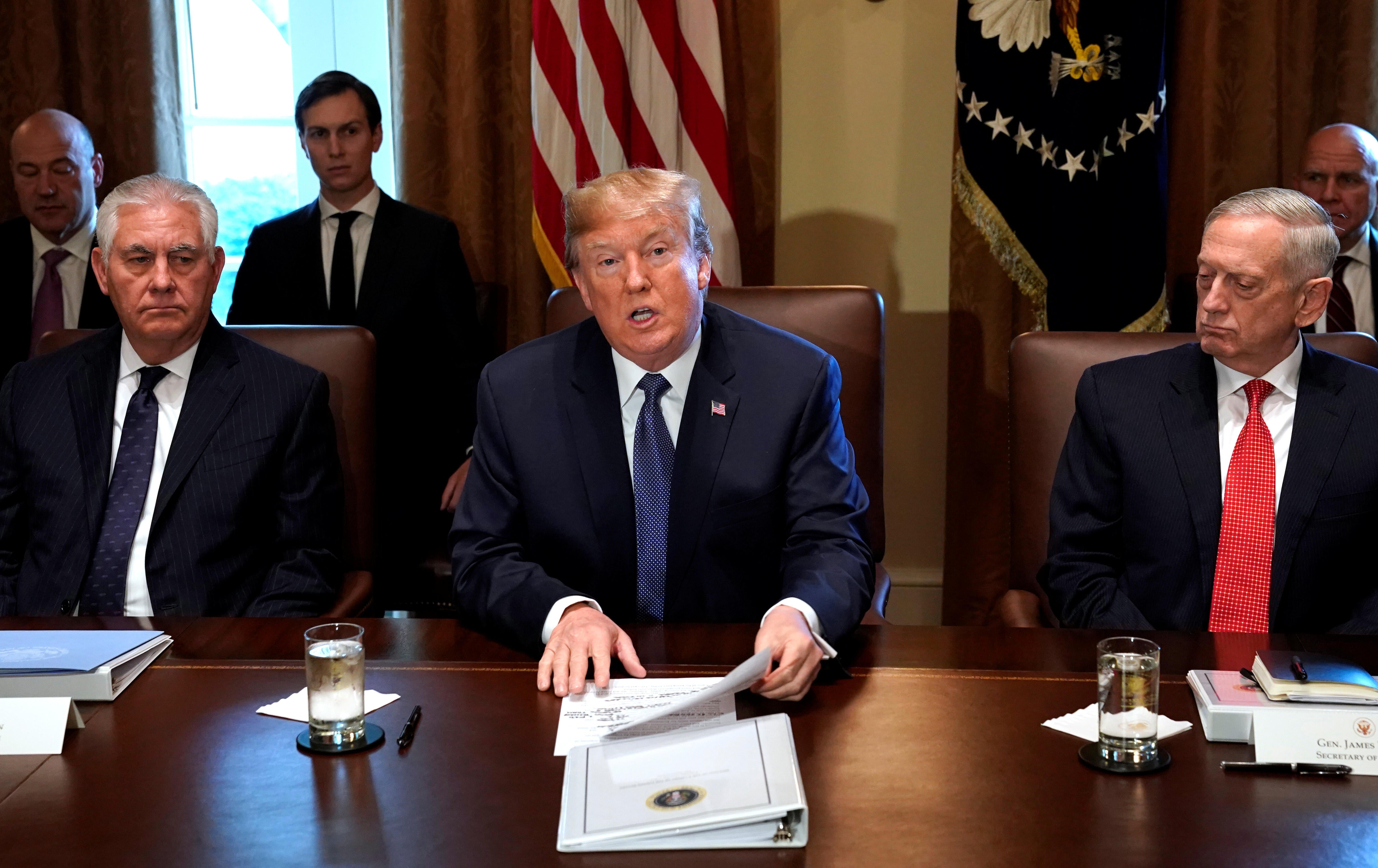 Trump calls for elimination of diversity visa lottery program
President Trump called for Congress to immediately begin working to eliminate the diversity visa lottery program in his first remarks since the terror attack in New York City that killed eight individuals and injured an additional 12 on Tuesday.
"I am today starting the process of terminating the diversity lottery program," Mr. Trump said Wednesday morning prior to a meeting with his full Cabinet at the White House. "I am going to ask Congress to immediately initiate work to get rid of this program."
Sayfullo Habibullaevic Saipov, the suspect in Tuesday's attack, entered the country after being approved through the lottery. The "Diversity Visa Lottery Program" was developed to help diversify the United State's immigrant population, drawing from countries with low rates of immigration to the U.S. and has offered 55,000 immigrant visas in an annual lottery since the mid-1990's, according to a 2015 State Department tutorial.
"Diversity lottery -- sounds nice. It's not nice. It's not good. It's not good. It hasn't been good. We've been against it," the president said of the program, calling Saipov an "animal" shortly after.
The president blamed Democrats for not passing immigration legislation, saying, "They don't want to do what's right for our country." He added that his administration is investigating both the attack and the attacker, and re-upped his promise for a "merit-based" immigration system.
"We want a merit-based program where people come into our country based on merit," he said, adding that he hopes to end chain-migration, or the process by which an immigrant to the United States may facilitate the immigration of their family members.
The president said Saipov was "the primary point of contact for 23 people who came in with him" and speculated whether his family, too, could pose a threat to the United States-- "They could. They certainly could," Mr. Trump said.
The suspect hails from Uzbekistan, a country not included on the president's travel ban list.
"We have to come up with punishment that is far quicker and far greater than the punishment these animals are getting right now," Mr. Trump said during the meeting, also calling the current justice system in place for suspects in acts of terror a "joke" and a "laughing stock."
Asked by CBS News' Major Garrett, who was the pool reporter, whether he should be sent to the Guantanamo Bay detention facility, the president replied yes, "I would certainly consider that, yes. Send him to Gitmo. I would certainly consider that."
Earlier Wednesday, Mr. Trump expressed his opposition to the program on Twitter.
"We are fighting hard for Merit Based immigration, no more Democrat Lottery Systems. We must get MUCH tougher (and smarter)," he tweeted.
Mr. Trump's immediate response to the attack Tuesday also came over Twitter. He called for a ramping up of the Department of Homeland Security's "extreme vetting program" and called the attacker a "very sick and deranged person."
"We have to get much less politically correct. We're so politically correct that we're afraid to do anything," Mr. Trump said.


Thanks for reading CBS NEWS.
Create your free account or log in
for more features.