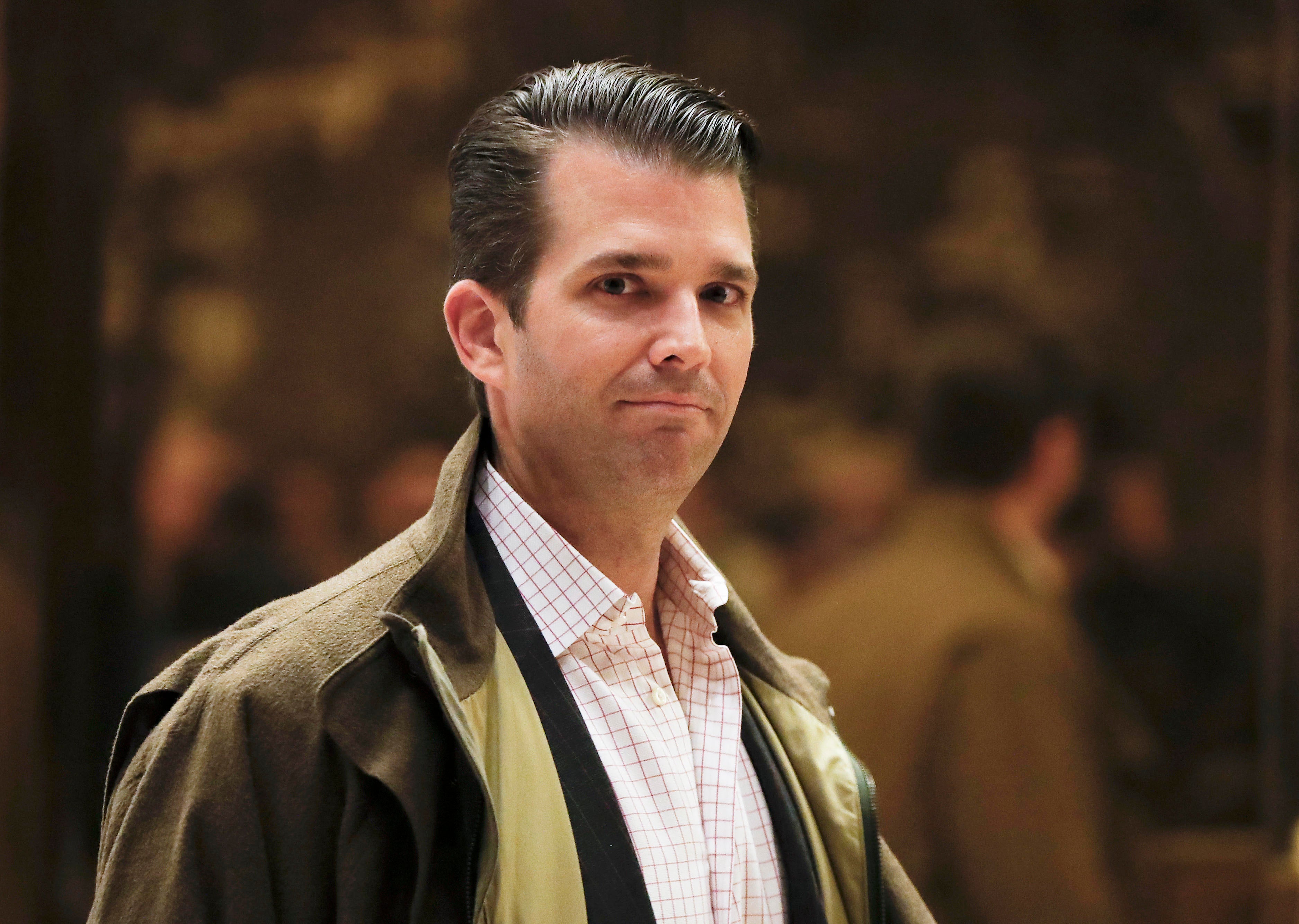 Trump Jr.'s Dubai commencement address raises new ethical questions about paid speeches
When Donald Trump Jr. spoke to graduates of the American University in Dubai earlier this week, days before his father's trip to the Gulf, he joined the ranks of such distinguished commencement speakers as former President Bill Clinton and former Secretary of State Colin Powell, while raising fresh questions about potential conflicts of interest as he and his brother, Eric Trump, run the Trump Organization while their father is president.
The university traditionally pays its commencement speakers generously. Bill Clinton earned $150,000 in 2002, according to Hillary Clinton's Senate ethics reports. Another former commencement speaker told CBS News they received $60,000 plus roundtrip airfare. Asked how much Trump Jr. was paid, the Trump Organization would only tell CBS News that he has "been participating in business-related speaking engagements for over a decade."
The speech is an example of concerns that the president's sons' business dealings – and now paid speeches -- could at least present the appearance of a conflict of interest.
While the university is private, sources tell CBS News that Dubai helped found and holds a continuing stake in the school. In his remarks, Trump Jr. thanked and conferred degrees alongside Sheikh Ahmed bin Mohammed bin Rashid Al Maktoum, the son of Dubai's ruler. The school's website says that its founding in 1995 "would not have been possible without the commitment and support from the outset" of the Ruler of Dubai. "To this day, High Highness continues his unlimited support for higher education in general and to the university in particular."
Trump Jr.'s appearance now raises the ethical question of whether a foreign government could be trying to curry favor with the president through his family – a concern Trump Jr. himself used during the presidential campaign to attack the Clintons. In an October 2016 tweet, he hammered the former president for giving a "six-figure" speech while Hillary Clinton was secretary of State, calling it "#paytoplay."
In his 14-minute address on Sunday at the annual, high-profile graduation ceremony, Trump Jr. said he admired the risk that his father took in running for president and acknowledged that the commencement address was a "unique" setting for him.
"It's a unique experience for me to be talking to a crowd like this," he said. "I've gotten to speak in Dubai over the years but always in a business setting and as of late, all of the speaking that I have done has been largely related to politics. So I truly welcome this break."
"Donald Trump Junior is part of his father's business, but he doesn't really have other experiences that make him kind of a normal speaker at these things," said Karen Young, a senior resident scholar at the Arab Gulf States Institute in Washington. "It's always business in the Trump family. So, he may have said in his speech that he's not used to giving speeches that are more academic in nature – clearly the purpose is always, when you are a Trump, to expand the family business and the family brand."
Trump Jr.'s speech also comes at the same time that he and his brother are actively marketing multi-million dollar condominiums at a new Trump-branded golf resort in Dubai.
The two brothers last visited Dubai in February to open the resort, racking up at least $16,000 in hotel costs for his taxpayer-funded Secret Service protection – which is given to all children of presidents.
While he was in Dubai this week, Trump Jr. met with their business partner in the development, Hussain Sajwani, who posted a picture on Instagram of their lunch. "It was great having my dear friend and business partner Donald Trump Jr. over for lunch," Sajwani wrote. "Discussing new ideas and innovation always make our meetings even more interesting."
Any new foreign deals would violate rules the Trump Organization established to prevent potential conflicts. The company spokesperson told CBS News that there are no new deals in the works.
"Don had a friendly lunch with our long standing business partner in Dubai. We have two major developments with DAMAC properties and have had them in place for many years. This is not a new deal," they said.
Still, Young said that speeches like the one Trump Jr. gave on Sunday help the Trump brand, particularly given lingering tensions resulting from his father's campaign rhetoric.
"It hasn't always been a positive name recognition in the UAE, especially after calls for the travel ban," she said. "Some very prominent business people did not want an affiliation with Trump at all."
"Since he has become president that has faded," she said. "The Trump brand is ascendant, you could say in the Gulf States."
Thanks for reading CBS NEWS.
Create your free account or log in
for more features.