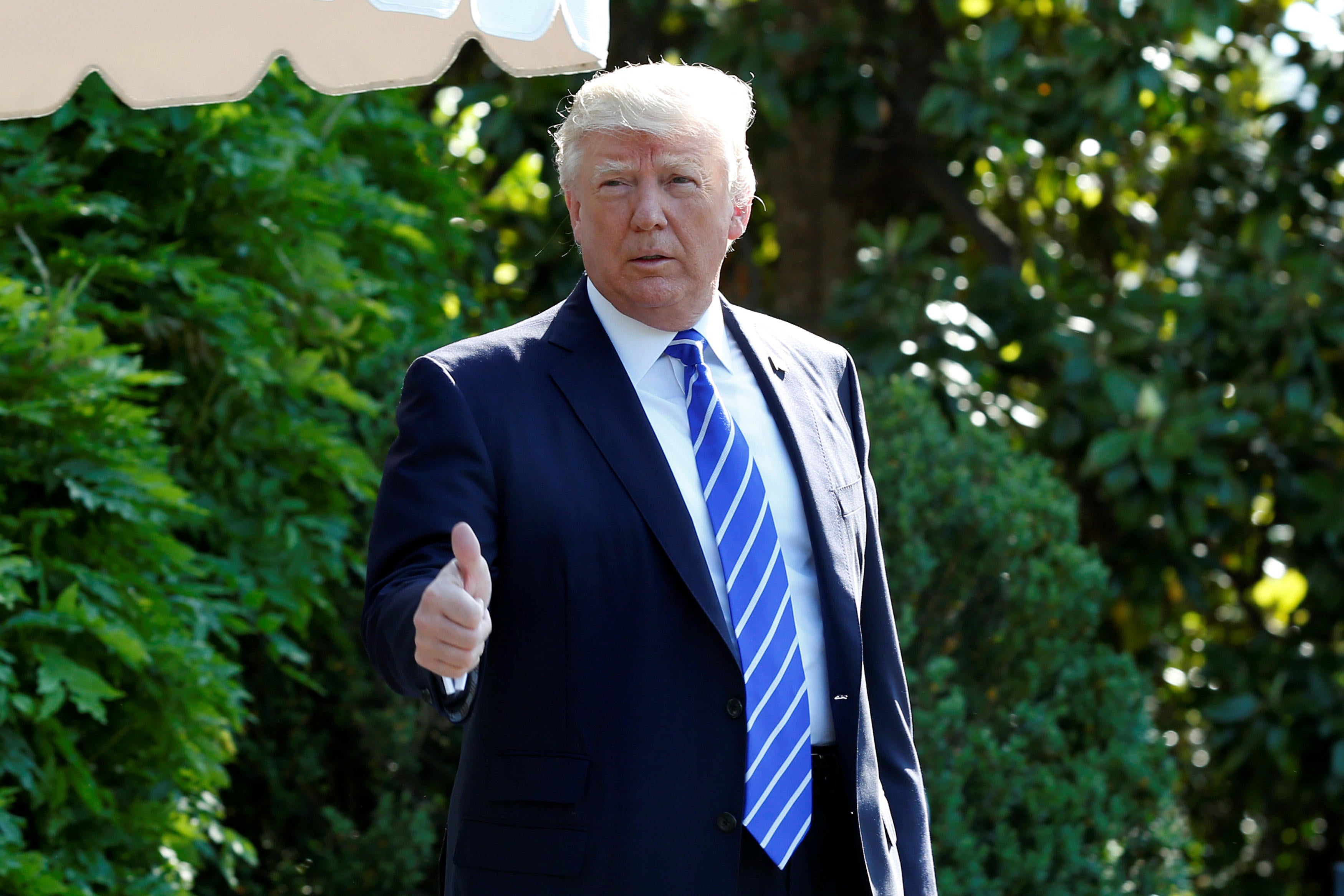 Trump to announce Saudi arms deal during his first foreign trip
On his very first foreign trip as commander-in-chief, President Trump will announce a Saudi arms deal valued at more than $100 billion dollars, and potential business investments from corporate giants like GE. He is also expected to receive a sizable pledge of Saudi private equity investment in U.S. infrastructure. A CEO forum will be held to unveil the memorandum.
Many of these ideas were discussed and reported on back in March when Deputy Crown Prince Mohammed bin Salman visited the White House. At the time, the White House said President Trump would support a new U.S.-Saudi program to provide more than $200 billion in investments over four years. Advisers Jared Kushner and Dina Powell have since been overseeing that relationship and portfolio.
The large size of the announced arms deal is due in part to the fact that it includes some items that had already been in the pipeline, like littoral combat ships which were first requested back in 2015 and precision-guided munitions which were in a Raytheon deal that had been halted by the Obama administration due to concerns about civilian casualties in Yemen. Some of the items are also aspirational and still have to go through the approval process as well as Congressional notification. The Terminal High Altitude Area Defense anti-missile systems (THAAD) as well as Bradley fighting vehicles and artillery will also be promised.
According to al Arabiya TV, a representative from the New York Stock Exchange is also expected to visit Saudi Arabia after Trump in an effort to lure a public listing by Aramco, the world's largest oil producer. That IPO is slated for 2018 and its proceeds will be used to set up a sovereign wealth fund. Investment bank Goldman Sachs, which has deep ties to the Trump White House, was reportedly asked by Aramco to pitch for an advisory role on the deal.
The White House is also expected to voice support for a so-called Arab NATO to provide defense against regional threats like Iran. The idea had been previously considered by the Obama administration but has not been acted no, since there is little political will for it within the region.
Thanks for reading CBS NEWS.
Create your free account or log in
for more features.