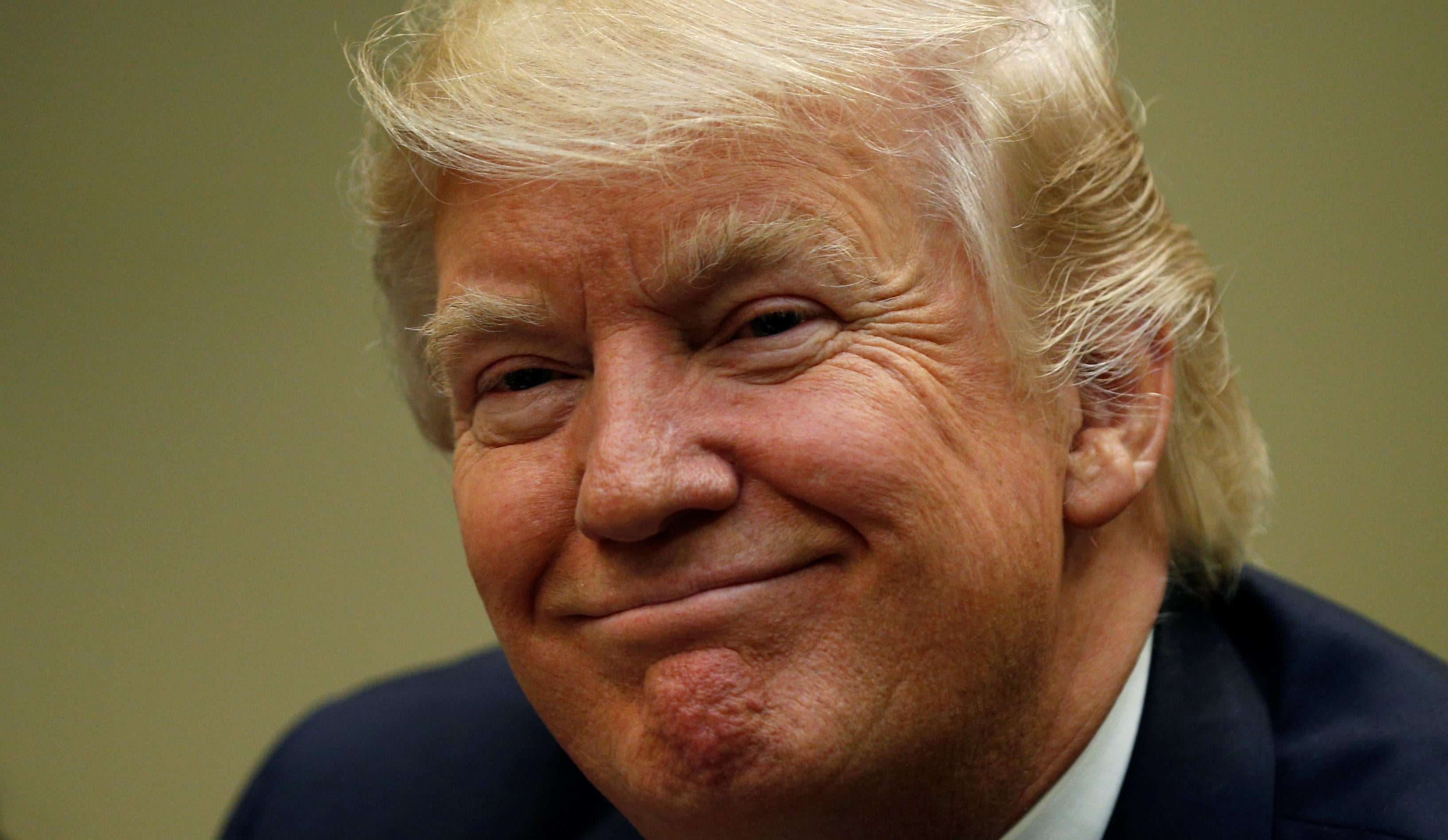 Trump says he won't send troops into Syria, health care reform should come before taxes
During a Fox Business interview with Maria Bartiromo on Tuesday, President Trump said he would not send ground troops into Syria despite dictator Bashar Assad's continued lethal bombardments.
The president also touched upon other issues such as Vladimir Putin's support of Syria, North Korea and sweeping domestic reforms as promised on the campaign trail.
Syria
"We're not going into Syria, but when I see people using horrible, horrible chemical weapons which they agreed not to use under the Obama administration but they violated it," Mr. Trump said.
"What I did should have been done by the Obama administration a long time before I did it, and you would have had a much better -- I think Syria would be a lot better off right now than it has been," he said.
Secretary of Defense Gen. James Mattis spoke earlier in the day at a Pentagon news conference about the Syrian chemical weapons attack last week, which killed 86, and the subsequent U.S. response.
"We are obviously paying close to the environment in the wake of these strikes and remain appropriately postured to respond as necessarily," he said.
Putin's support of Assad
Putin, who has propped up the Syrian regime throughout its bloody civil war, was singled out by Mr. Trump.
"Putin is backing a person that's truly an evil person. And I think it's very bad for Russia. I think it's very bad for mankind. It's very bad for this world," he said.
"But when you drop gas or bombs or barrel bombs -- they have these massive barrels with dynamite and they drop them right in the middle of a group of people. And in all fairness, you see the same kids -- no arms, no legs, no face. This is an animal," Mr. Trump added.
North Korea
North Korea, which labeled Mr. Trump's decision to strike a Syrian airbase with 59 Tomahawk missiles as "an unforgivable act of aggression," was also addressed by the president in the Fox interview.
"He's [Kim Jong-un] doing the wrong thing," Mr. Trump said about the isolated state's recent threats to the U.S. and its disturbing steps toward nuclear proliferation.
The president wouldn't touch on specific strategy about North Korea, however Mr. Trump did mention the decision on Sunday by the U.S. military to send the USS Carl Vinson and its carrier battle group close to the Korean Peninsula.
"You know I don't think about the military. We are sending an armada, very powerful," he said. "We have submarines, very powerful, far more powerful than the aircraft carrier, that I can tell you. And we have the best military people on Earth."
Tax and health-care reform
The conversation pivoted after Syria and North Korea to domestic issues such as tax and health care reform.
"We're going to have a phenomenal tax reform, but I have to do health care first. I want to do it first to really do it right," Mr. Trump said.
Like House Speaker Paul Ryan has said after the GOP's failure to repeal and replace the Affordable Care Act, Mr. Trump does not have much of an interest in following artificial deadlines.
"Health care is going to happen at some point," he said. "Now, if it doesn't happen fast enough I'll start the taxes. But the tax reform and the tax cuts are better if I can do health care first."
The best way to move forward on tax reform, according to the president, would be to finish health care reform first.
"If you don't do that, you can't put any of the savings into the tax cuts and the tax reform," Mr. Trump said.
Thanks for reading CBS NEWS.
Create your free account or log in
for more features.