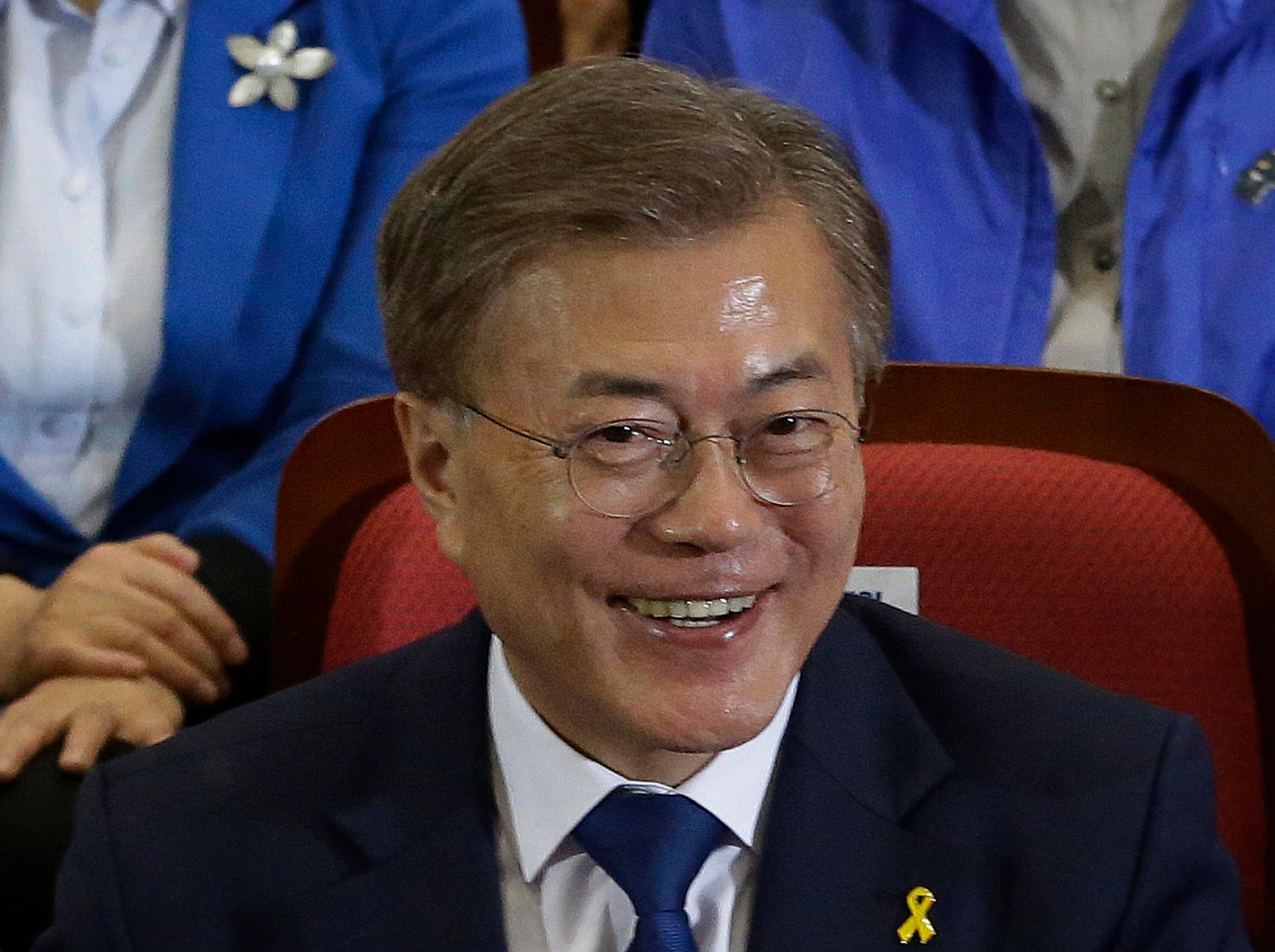 Trump dines with South Korean president at White House
President Trump and South Korean President Moon Jae-in and their wives dined at the White House Thursday night as a part of the foreign leader's two-day visit to Washington, D.C.
Mr. Trump said he and Moon have been discussing some of the "complexities" of trade in North Korea and "other things," anticipating the discussion to possibly continue late into the evening. The number one goal of the South Korean president's visit is to address the North Korean nuclear threat, and Mr. Trump has told Moon to have his government look at a number of sanctions options, a senior administration official told reporters Wednesday.
"We very much respect you and we very much respect the people of South Korea," Mr. Trump told Moon at the dinner, also complimenting him on his victory in the South Korean presidential election last month.
Late Thursday night, Mr. Trump tweeted that he had finished "a very good meeting" with Moon saying "many subjects discussed including North Korea and new trade deal."
Also present at the dinner were White House Chief of Staff Reince Priebus, Secretary of State Rex Tillerson, Treasury Secretary Steve Mnuchin, National Security Council senior director for Asia Matthew Pottinger and National Security Adviser H.R. McMaster, according to the White House pool reporter.
The South Korean leader told "CBS This Morning" co-host Norah O'Donnell earlier this month in his first one-on-one interview since his election that people "must now have the perception that North Korea is an irrational regime," and, "we must achieve the goal of complete dismantlement of North Korea's nuclear program."
The White House is not holding a joint news conference with Moon, as it has done with many visiting heads of state.
Mr. Trump has been looking to foreign partnerships to help handle the issue of North Korean aggression. Last week, he tweeted that China and its president "tried" to work on North Korea, but "it has not worked out."
North Korea has attempted multiple missile tests in 2017, although some have failed.
Last month, the U.S. conducted a successful missile defense test, neutralizing a simulated intercontinental ballistic missile, the kind of long-range missile that has the capability of reaching the U.S. from North Korea. But last week, a joint missile defense test conducted by the U.S. and Japan failed to intercept a targeted rocket over the Pacific.
Tensions between the U.S. and North Korea, already high, worsened earlier this month when 22-year-old American student Otto Warmbier died shortly after he was released from captivity in North Korea. Moon said North Korea bears "heavy responsibility" for the young man's death.
CBS News White House Correspondent Jacqueline Alemany and CBS News' Katiana Krawchenko contributed to this report.
Thanks for reading CBS NEWS.
Create your free account or log in
for more features.