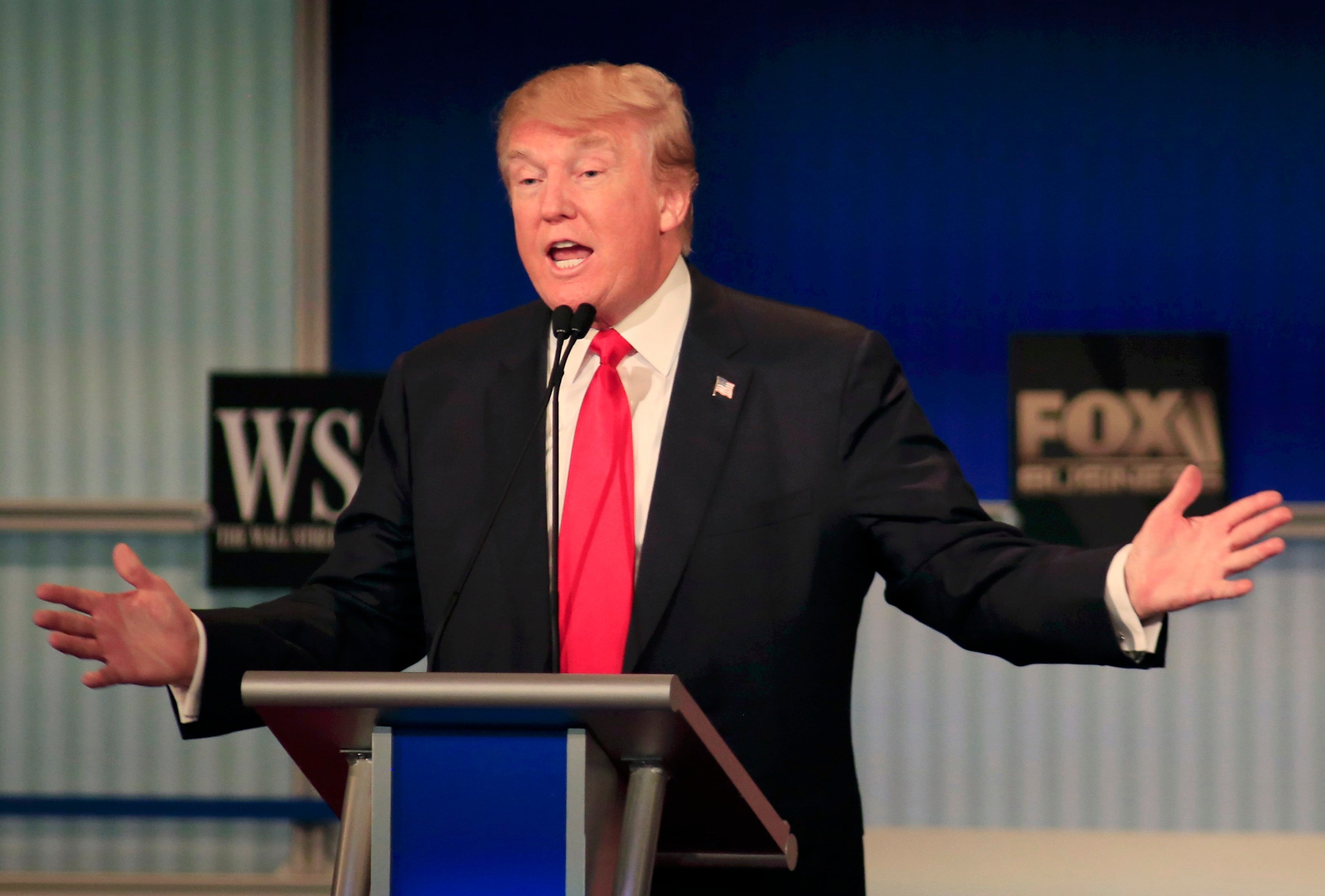 Trump defends immigration vision with Eisenhower's deportation plan
Donald Trump defended his vision for immigration policy at the GOP debate Tuesday night by alluding to a plan implemented by President Dwight Eisenhower's that supposedly deported more than a million illegal immigrants during the 1950s.
"Let me just tell you that Dwight Eisenhower, good president, great president, people liked him," Trump said at the fourth debate in Milwaukee, Wisconsin. "Moved a 1.5 million illegal immigrants out of this country, moved them just beyond the border. They came back. Moved them again beyond the border, they came back. Didn't like it. Moved them way south. They never came back."
Trump did not mention the disparaging name of the program, which was called "Operation Wetback." Under the program, the U.S. Immigration and Naturalization Service removed undocumented Mexican immigrants from the Southwest and sent them back to Mexico.
The operation began in Texas in 1954 and was a "quasi-military operation of search and seizure of all unauthorized immigrants," according to the Texas State Historical Association. The association, however, says it's difficult to estimate how many people were actually forced to leave the country under the operation.
At the time, the government said it had deported as many as 1.3 million illegal immigrants, but analysts have said this number is exaggerated and some have said the total number of people deported was a gradual result of other programs.
In an interview in September on "60 Minutes," which was published online, Trump referred to Eisenhower's plan when he explained he would implement a "humane" deportation program to deport 11 to 12 million undocumented immigrants currently living in the U.S.
The GOP presidential candidate said to "round them all up in a very humane way, in a very nice way, and they're gonna be happy, because they want to be legalized."
It is believed, however, that Eisenhower's operation was the opposite of humane. A story in the Washington Post says that Mexicans were dumped in hot, obscure destinations in Mexico "with few possessions and no way of getting home," in order to discourage them from returning to the U.S.
On MSNBC's "Morning Joe" on Wednesday morning, Trump was asked how he would deport 12 million illegal immigrants as president.
"You do it. You do it," said Trump, who then repeated how Eisenhower was successful doing that to 1.5 million people.
Thanks for reading CBS NEWS.
Create your free account or log in
for more features.