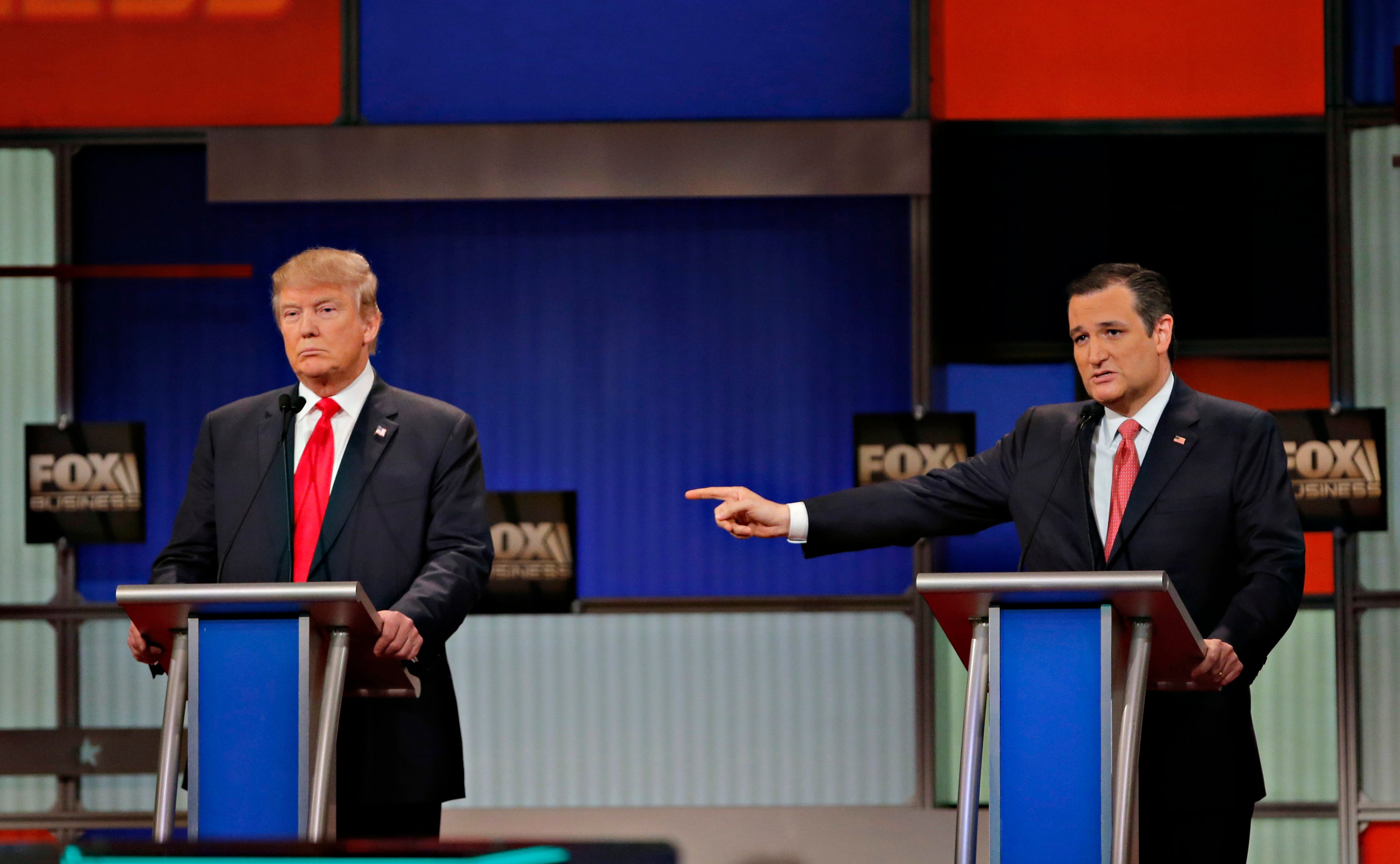 Donald Trump: Ted Cruz's remarks about New York values "disgraceful"
Donald Trump said Friday that Sen. Ted Cruz, R-Texas, did not do well at the GOP presidential debate the previous night and called Cruz's criticisms of New York "disgraceful."
"I thought that Ted did not have a good night last night and I thought his hit on New York was disgraceful, frankly," Trump said on MSNBC's "Morning Joe." "I thought it was a terrible thing for him to say."
At the sixth Republican debate in South Carolina Thursday night, Cruz was asked to explain what he meant when he described Trump as someone who "embodies New York values."
"You know, I think most people know exactly what New York values are," said Cruz, who added that people in New York City are socially liberal. "Not a lot of conservatives come out of Manhattan. I'm just saying."
Trump responded and said Cruz "insulted a lot of people" and went on to defend New York by bringing up the recovery effort after the 9/11 attacks and the sense of unity among New Yorkers.
"We rebuilt downtown Manhattan, and everybody in the world watched and everybody in the world loved New York and loved New Yorkers," Trump said. "And I have to tell you, that was a very insulting statement that Ted made."
Asked Friday whether he wouldn't want Cruz as his vice president, Trump told MSNBC, "I don't know. I don't even want to think about that yet. I want to win."
Trump also dismissed the idea of a brokered Republican National Convention in July.
"I don't see it," he said. "I don't think that's going to happen."
Thanks for reading CBS NEWS.
Create your free account or log in
for more features.