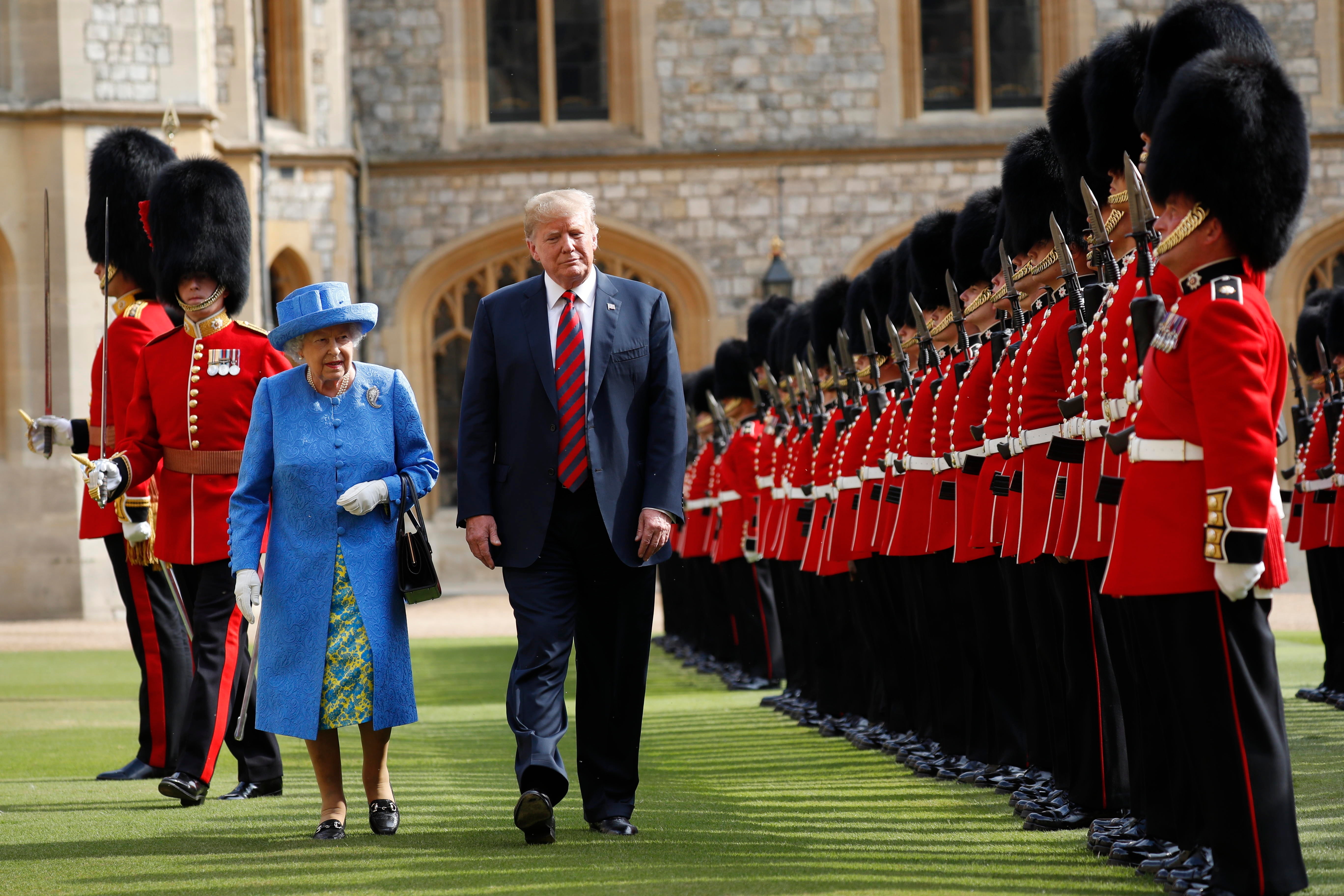 Trump wrongly says queen reviewed guard for 1st time in 70 years
President Trump claimed Tuesday that during his visit to England, Queen Elizabeth II reviewed her Guard of Honor for the first time in 70 years -- but she's only been queen for 65 years. And as any royal-watcher knows, reviewing the guard is something she's been photographed doing many times over the years.
"We met with the queen, who is absolutely a terrific person, where she reviewed her Honor Guard for the first time in 70 years, they tell me," Mr. Trump said at the White House Tuesday. "We walked in front of the Honor Guard and that was very inspiring to see and be with her. And I think the relationship, I can truly say is a good one. But she was very, very inspiring indeed."
The queen's coronation was in June 1953. Reviewing the Honor Guard is a frequent part of her royal duties. She did so with President Obama during his visit to Buckingham Palace in 2011.
On Friday, Mr. Trump walked alongside the queen as she inspected the Honor Guard at Windsor Castle.
In that meeting, Mr. Trump may have also committed a royal faux pas by momentarily walking in front of Queen Elizabeth as she reviewed the guard.
Thanks for reading CBS NEWS.
Create your free account or log in
for more features.