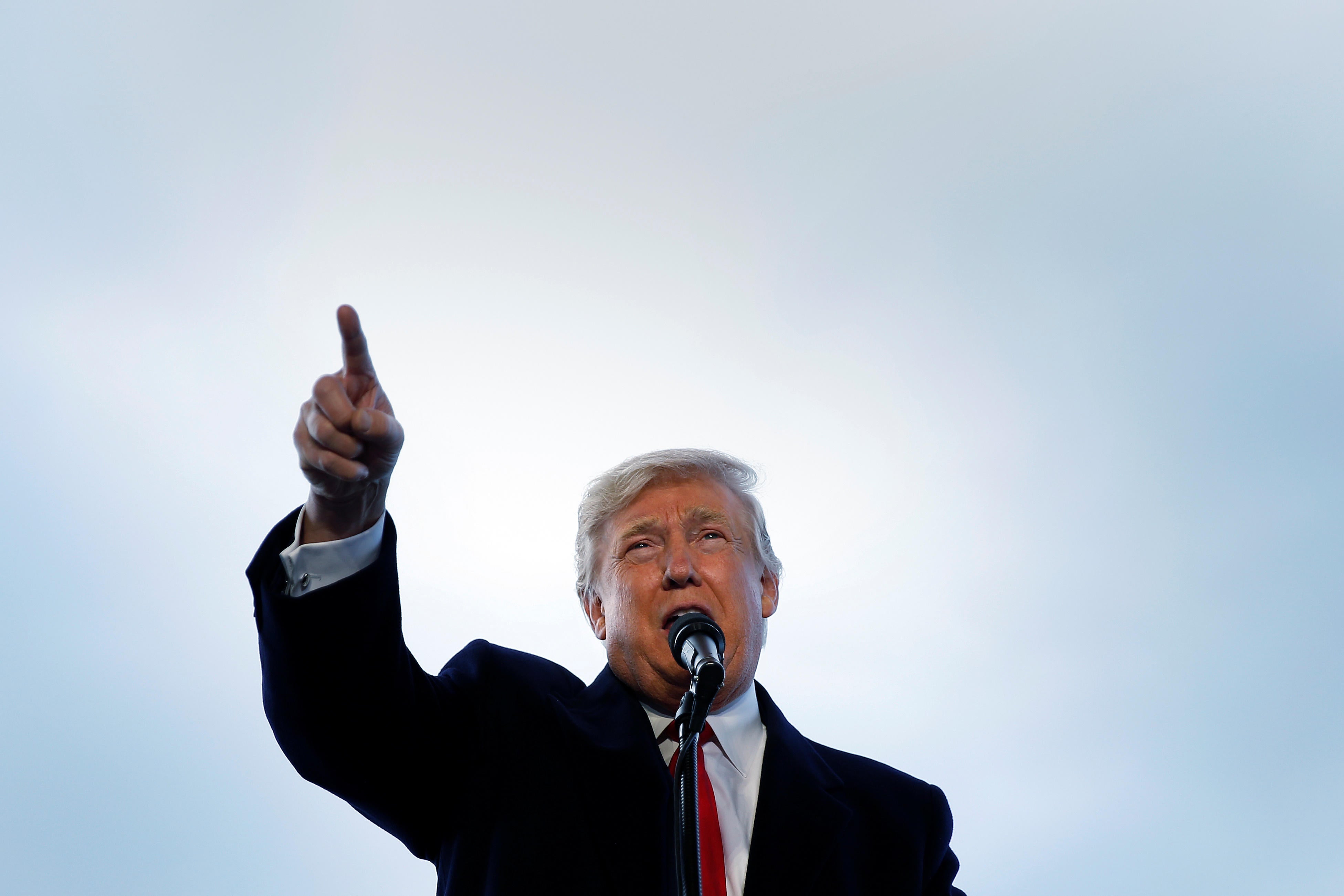 Trump campaign fires back after Jewish group blasts anti-Semitic imagery in Trump ad
After the Anti-Defamation League criticized the latest Donald Trump campaign ad for using anti-Semitic imagery, the Trump campaign hit back at the civil rights group, accusing it of trying to find bigotry in the wrong places.
"The ADL should focus on real anti-Semitism and hatred, and not try to find any where none exist," wrote the campaign's Jason Greenblatt in a statement to CBS News. "I am offended and concerned that an institution such as the ADL would involve itself in partisan politics instead of focusing on its important mission."
The ad by the Trump campaign, first released Friday, has already garnered over 1.5 million views on YouTube. It showcases Trump's closing "argument for America," and uses imagery of the Federal Reserve seal, Wall Street, and piles of cash while painting a dark portrait of "elite" control of the U.S.
"The establishment has trillions of dollars at stake," Trump's voice says in the ad. "For those who control the levers of power in Washington and for the global special interests — they partner with these people that don't have your good in mind."
"That have bled our country dry," he continues in the ad. For examples of the powerful elites, the ad cuts together video clips of billionaire George Soros, Federal Reserve chair Janet Yellen and Goldman Sachs CEO Lloyd Blankfein — all of whom are Jewish.
The ad didn't escape the ADL's notice.
Early Sunday, the anti-hate group released a statement on Twitter from their CEO, Jonathan Greenblatt, stating that "[w]hether intentional or not, the images and rhetoric in this ad touch on subjects that anti-Semites have used for ages."
Sen. Al Franken, D-Minnesota, also leveled sharp criticisms at the ad on Sunday.
"When I saw the ad, I thought that this was something of a German shepherd whistle, a dog-whistle, to a certain group in the United States," Franken, who is Jewish, said on CNN Sunday, slamming its appeal to Trump's "alt-right base."
"Maybe I'm sensitive to it, but it clearly had sort of Elders of Zion kind of feel to it, international banking crisis... uh, plot, or conspiracy rather, and then a number of Jews," Franken added.
The Trump campaign's own Greenblatt, who serves as a vice president and chief legal officer of the Trump Organization and is also the co-chair for the campaign's Israel advisory committee, went on to defend the GOP nominee and his campaign's advertising as adamantly pro-Jewish.
"Mr. Trump's message and all of the behavior that I have witnessed over the two decades that I have known him have consistently been pro-Jewish and pro-Israel and accusations otherwise are completely off-base," Greenblatt said. "The suggestion that the ad is anything else is completely false and uncalled for."
Trump's campaign has been criticized repeatedly for its connections — whether intentional or not — to anti-Semitism during the 2016 election.
Trump's campaign CEO, Stephen Bannon, who previously ran the alt-right Breitbart news site, was accused of making anti-Semitic remarks in court documents. And earlier this year, Trump tweeted out what appeared to be a Star of David in a graphic criticizing Hillary Clinton.
Thanks for reading CBS NEWS.
Create your free account or log in
for more features.