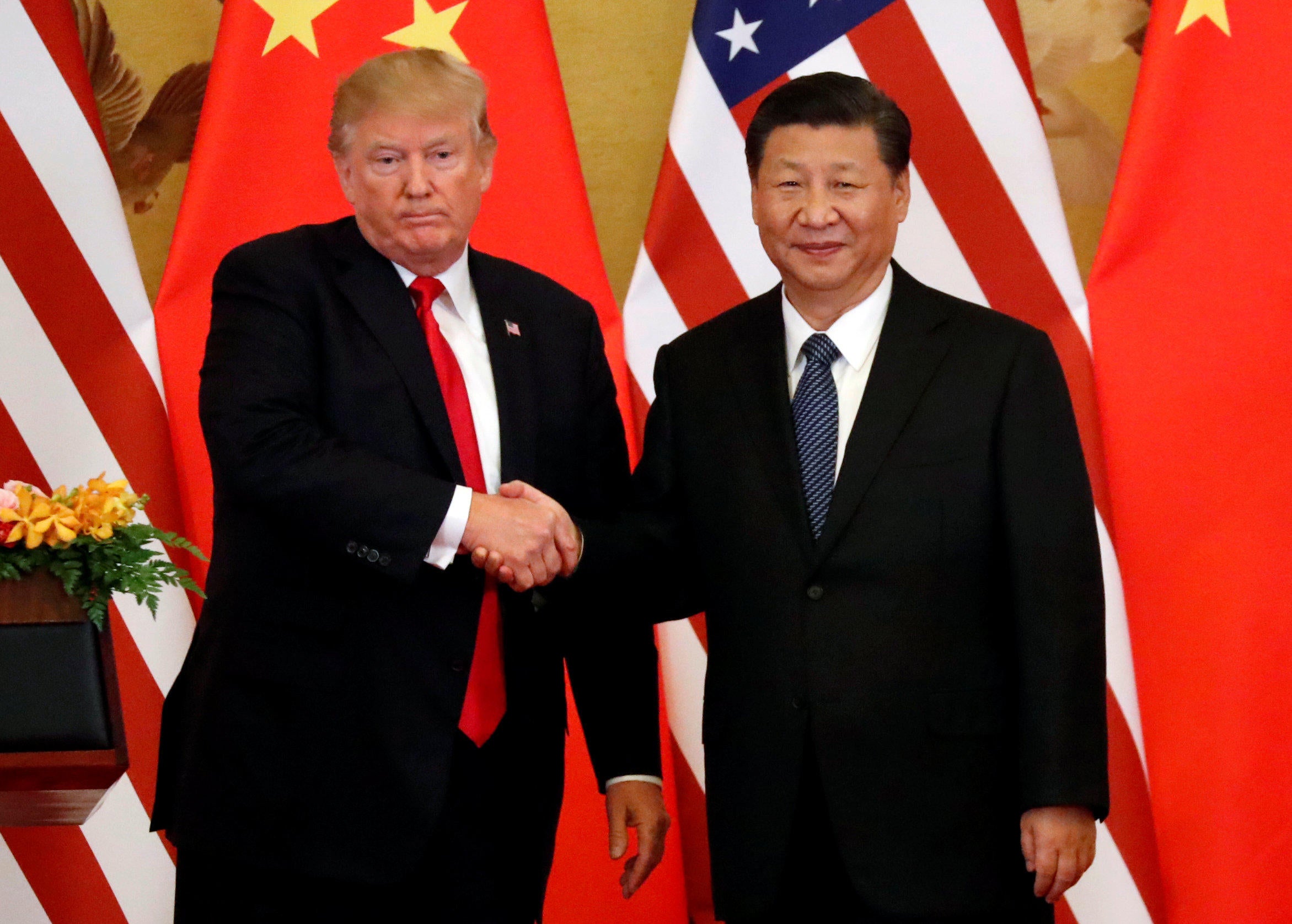 Trump asks Chinese president for help in resolving UCLA basketball players' case
President Trump personally asked Chinese leader Xi Jinping to assist in the case of the three UCLA basketball players who were arrested in China for stealing on Saturday.
LiAngelo Ball, Jalen Hill and Cody Riley were arrested on charges of shoplifting sunglasses from a Louis Vuitton store near the team's hotel while in Hangzhou for a tournament last week. The three freshmen are now reportedly out on bail. Ball is the brother of Lonzo Ball, a Los Angeles Lakers player.
A White House official confirmed with CBS News that "the issue did come up" in Mr. Trump and Xi's "exchange."
Once Mr. Trump addressed the issue with Xi, he promised to look into the case and ensure the fair treatment of the players, an anonymous U.S. official told The Washington Post.
This official also indicated to that charges against the three basketball players have been reduced and that the case is moving toward a resolution.
Mr. Trump arrived in Beijing as part of his 12-day Asia trip one day after the players' arrest. The leaders made no public mention of the arrest during Mr. Trump's two-day visit.
ESPN reports that Chinese authorities have surveillance footage and that the arrested players may have to stay in Hangzhou for another week or two, while the rest of the UCLA team has already returned home.
Chief of Staff John F. Kelly has been in touch with Chinese authorities as well as the players' families and UCLA Coach Steve Alford, The Post reported. The State Department and the U.S. Embassy in Beijing are also aware of the case.
UCLA has yet to comment further on the matter outside of its initial statement on the players' arrest:
"We are aware of a situation involving UCLA student-athletes in Hangzhou, China. The University is cooperating fully with local authorities on this matter, and we have no further comment at this time," the statement reads on behalf of both UCLA and UCLA Athletics.
Thanks for reading CBS NEWS.
Create your free account or log in
for more features.