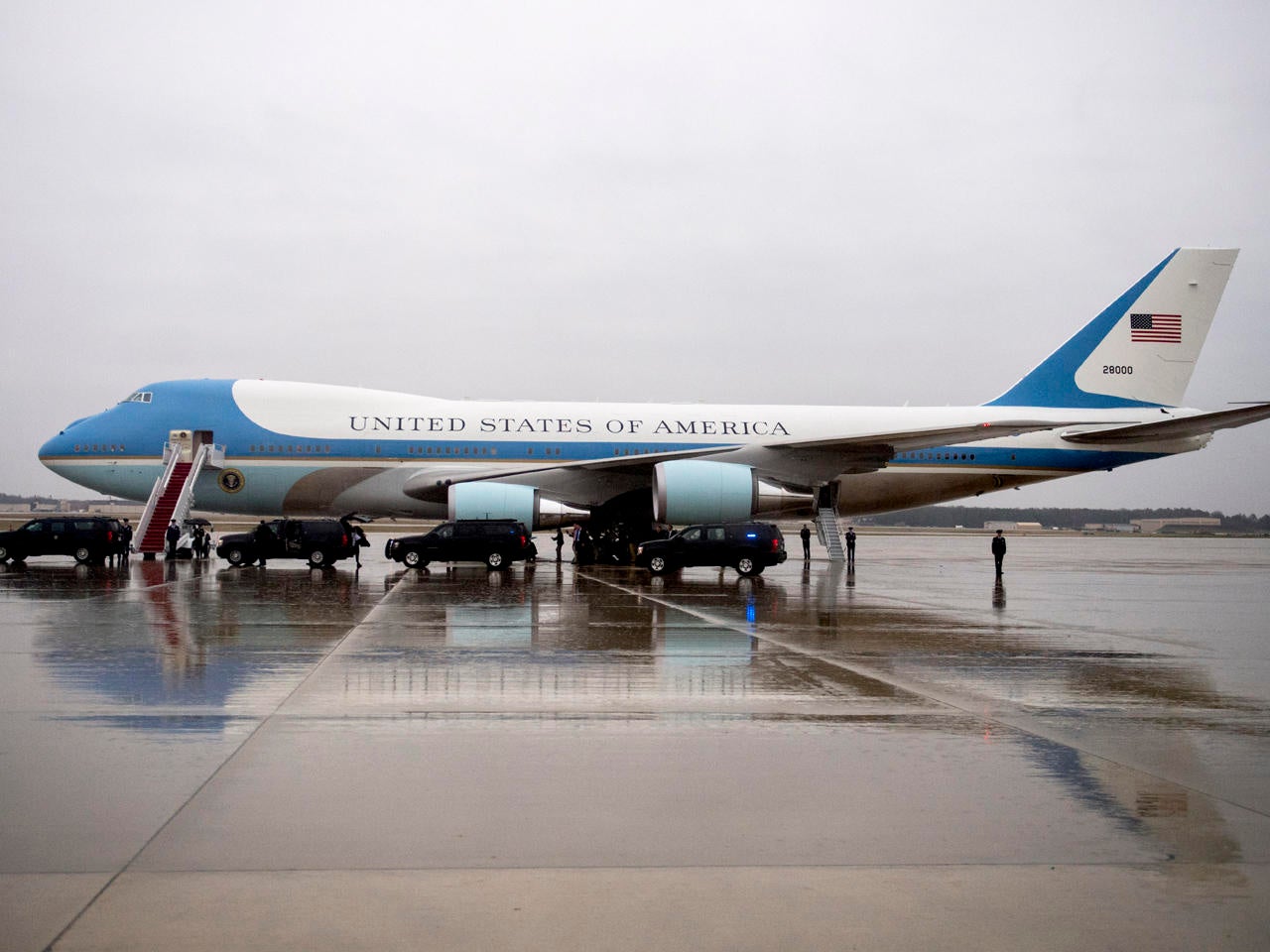 Trump reveals details of planned Air Force One makeover
President Trump confirms big changes are in store for Air Force One. He told CBS Evening News anchor Jeff Glor in Scotland the new model of the presidential plane will be updated, both inside and out.
"Boeing gave us a good deal. And we were able to take that," Mr. Trump said. "But I said, 'I wonder if we should use the same baby blue colors?' And we're not."
Mr. Trump said he's giving the plane a more patriotic paint scheme.
"Red, white and blue," Mr. Trump said. "Air Force One is going to be incredible. It's gonna be the top of the line, the top in the world. And it's gonna be red, white and blue, which I think is appropriate."
In February, the White House announced the president had negotiated a $3.9 billion "fixed price contract" with Boeing for the new planes. That followed years of negotiations between Boeing and the U.S. Air Force — and Mr. Trump's personal intervention since his election.
"I was able to save $1.5 billion and order a new one for the country," Mr. Trump told Glor.
In December 2016, Mr. Trump tweeted that costs for the program were "out of control, more than $4 billion."
According to the official White House website, Air Force One is used to describe any Air Force aircraft carrying the president, but since the middle of the 20th century, it has been standard practice to use the moniker when referring to specific planes that are equipped to transport the commander-in-chief. Today, that means one of two highly customized Boeing 747-200B series aircraft.
Mr. Trump said the current model is 30 years old and the new planes will likely be utilized more by the presidents who follow him.
"I hate to say this, it's gonna be a long time," Mr. Trump said. "It's a very complex project. But by the time it gets built, you're gonna have many presidents, hopefully, use it and enjoy it."
Thanks for reading CBS NEWS.
Create your free account or log in
for more features.