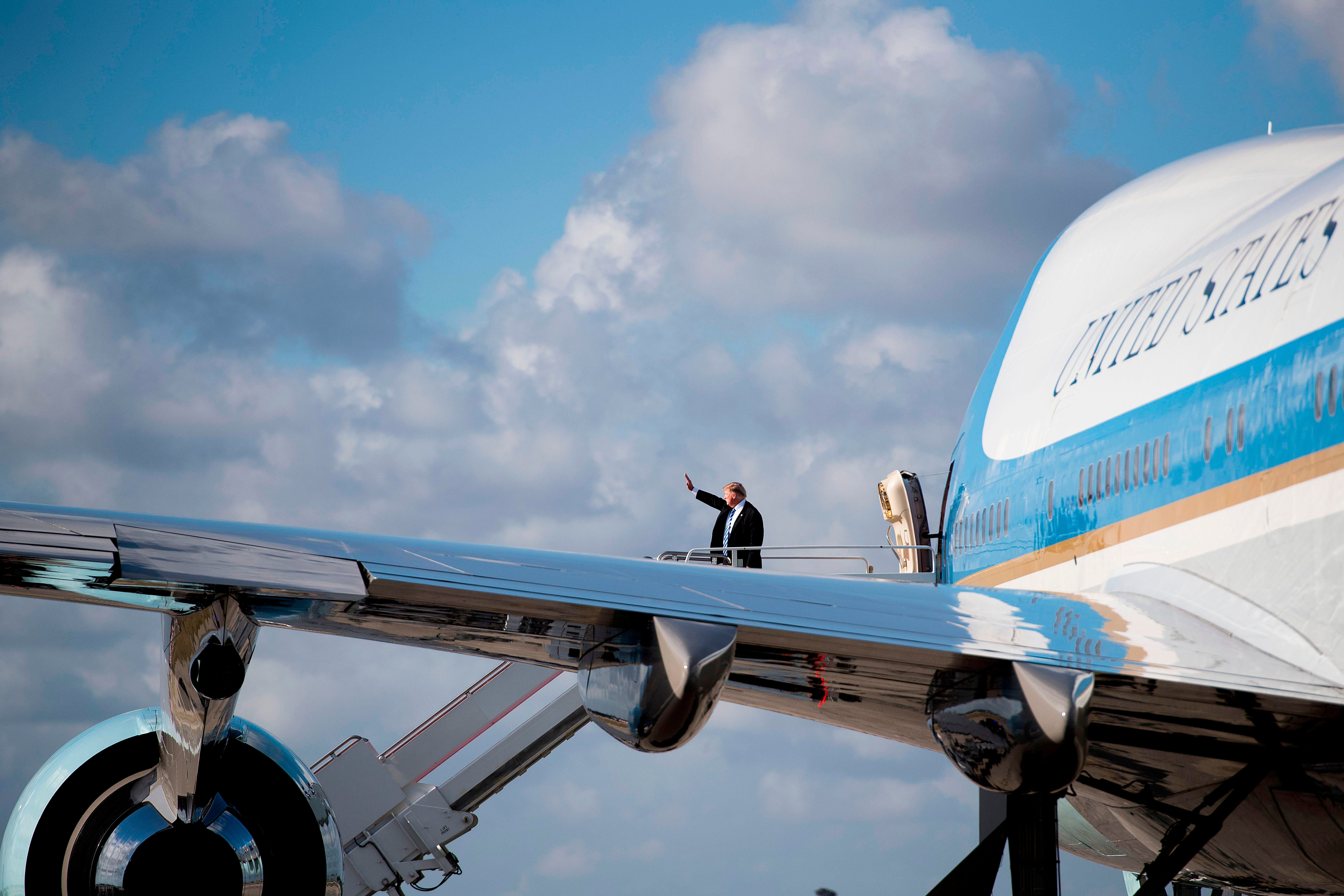 Boeing, Trump reach $3.9 billion deal on new Air Force One planes
President Donald Trump has reached an informal deal with Boeing to provide the next generation presidential aircraft, the White House says.
Deputy press secretary Hogan Gidley said Tuesday that the president negotiated a $3.9 billion "fixed price contract" for the new planes, known as Air Force One when the president is on board. It follows years of negotiations between Boeing and the U.S. Air Force — and Mr. Trump's personal intervention since his election.
In December 2016, Mr. Trump tweeted that costs for the program were "out of control, more than $4 billion," he added. "Cancel order
Boeing chief executive Dennis Muilenburg met multiple times with Mr. Trump to discuss the Air Force One contract according to the White House, most recently last week.
Gidley said the agreement would "save the taxpayers more than $1.4 billion."
The first plane officially called Air Force One carried President Dwight Eisenhower in 1959, but it was President John F. Kennedy who brought the plane into the jet age.
The current fleet is comprised of two specially-modified Boeing 747s, first used by President Geroge H. W. Bush in 1990. The two planes have carried every president since, from Bill Clinton to George W. Bush to Barack Obama – at a cost of over $180,000 per hour.
It contains state-of-the-art defenses that include: in-flight refueling capabilities, a top secret anti-missile system, and a blast-resistant outer skin, rumored to withstand a nuclear blast.
Boeing, in a statement, said it is "proud to build the next generation of Air Force One." The company added: "President Trump negotiated a good deal on behalf of the American people."
A Boeing official said in a statement that the agreed upon price includes work to develop and build two presidential aircrafts and the cost of modifying the commercial planes with the equipment needed to support the president, including external stair, large galleys, and a secure communications suite. Some of the work, including the development and design work is already on contract.
Thanks for reading CBS NEWS.
Create your free account or log in
for more features.