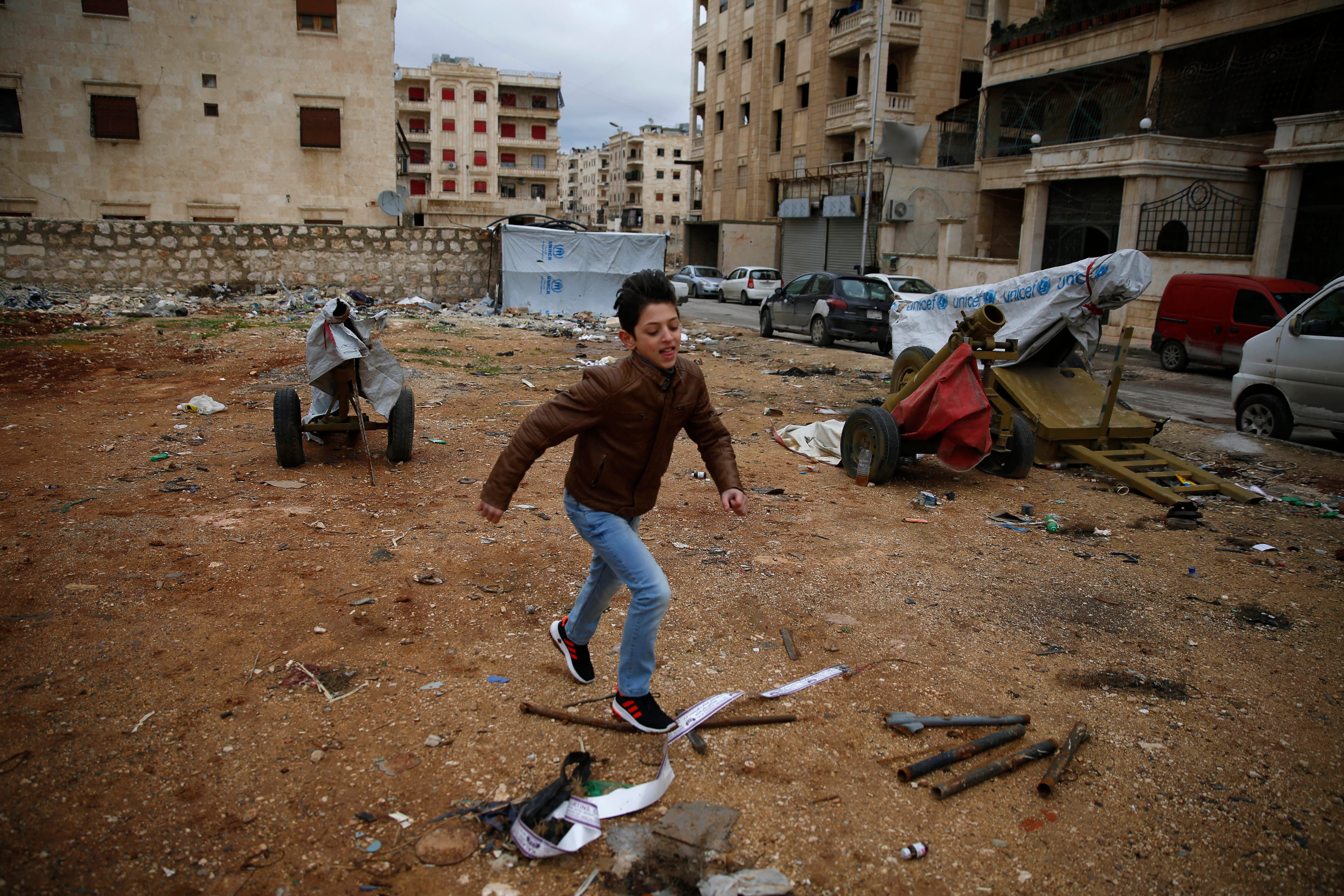 Trump administration slow to admit refugees amid growing international crisis
The Trump administration is on track to admit fewer refugees this year than in any year since at least 2003. With resources going towards tackling the asylum backlog, there are fewer resources to address the refugee admittance process.
As of the end of May, 14,331 refugees have been admitted to the U.S. in 2018. If the U.S. continues admittance at this rate the Trump administration will not hit the refugee cap of 45,000 by the end of the fiscal year. The cap itself is a significant decrease from the Obama era recent refugee cap, which was last set at 110,000.
The U.N. refugee agency reported Tuesday that nearly 69 million people who have fled war, violence and persecution were forcibly displaced last year, a record for the fifth straight year. There has been an average of 44,000 people per day that are newly displaced.
Forty-six Syrians have been admitted to the U.S. in 2018, as of May 31st. Last year, 6,557 Syrians were admitted to the U.S., a marked decline from the year before, when 12,587 were admitted.
The State Department says there is not any effort to ban any certain nationality of refugees. The U.S. remains the single largest donor to the crisis in Syria, providing nearly $8.1 billion in humanitarian assistance, according to the State Department. That assistance includes urgent relief to those suffering inside Syria and in the Syrian region.
Critics wonder why there has been such a slowdown in refugee admittance.
For a portion of the year, the Trump administration was spending resources on White House ordered reviews of refugee vetting. "Additional vetting procedures announced in October 2017 and January 2018 are enabling departments and agencies to more thoroughly review applicants to identify threats to public safety and national security," said a State Department spokesperson.
As a result of the reviews there was additional screening added for certain individuals from high-risk countries, the implementation of a more "risk-based manner" for the refugee program as a whole and a periodic review of the risks posed by certain countries. The Trump administration also added additional social media screening to everyone entering the U.S. These reviews took resources across multiple agencies to complete but they were both finished by January.
The Department of Homeland Security (DHS) remains one place where there is a dearth of resources for refugee admittance. The United States Citizenship and Immigration Services (USCIS) at DHS is the office that takes the lead on security vetting for refugees and tackling the backlog of asylum seekers.
"Since early 2017, USCIS has been detailing refugee officers to assist the Asylum Division. There are presently approximately 100 staff members from the Refugee Affairs Division temporarily assigned to work for the Asylum Division," said Michael Bars, the USCIS Spokesperson.
Due to the asylum focus, there are fewer resources on the refugee side. But DHS is making headway on speeding up their efforts to tackle the asylum backlog. They say the asylum process is broken and there is a very low requirement. The problem has been further exasperated by the border surges especially on the southern US border. In May, USCIS received approximately 7,750 new asylum cases and completed over 7,950 outstanding ones. In October of 2017, they had only completed 4,967 cases. There are now 319,218 total asylum cases pending, according to USCIS.
"Every means in accordance with current law is on the table to protect the integrity of our immigration system from those seeking to exploit it by bogging it down with meritless or fraudulent claims, and undermine lawful petitioners," said Bars.
DHS will not comment on the record about the slowdown to the refugee review process. President Trump has made it clear that he does not want a high number of refugees entering the country.
"The United States will not be a migrant camp and will not be a refugee holding facility. It won't be. You look at what's happening in Europe. You look at what's happening in other places. We cannot allow that to happen in the U.S. Not on my watch," Mr. Trump said on Monday.
On the refugee side, there have not been any refugees from Venezuela or Yemen admitted to the U.S. this year. It can, however, take a while for the victims of immediate crisis to turn into refugees because the first effort is to see if the individuals can resettle in their own country once the violence has drawn down.
Secretary of State Mike Pompeo put out a statement on Wednesday, which is World Refuge Day, committing the U.S. to maintaining its role as the world leader in humanitarian assistance – but he also pressed others to step up to the plate.
"As global displacement has reached record levels, it is vital that new actors – including governments, international financial institutions, and the private sector – come to the table to assist in the global response to address it. The United States will continue to be a world leader in providing humanitarian assistance and working to forge political solutions to the underlying conflicts that drive displacement," wrote Pompeo.
In most cases, however, refugees spill over into neighboring countries.
"Nine out of 10 are in their own countries or countries next door, and the impact is massive – on refugees themselves, and on the communities that open their doors to them. Now, more than ever, taking care of refugees must be a global – and shared – responsibility," wrote the UN High Commissioner for Refugees, Filippo Grandi.
Thanks for reading CBS NEWS.
Create your free account or log in
for more features.