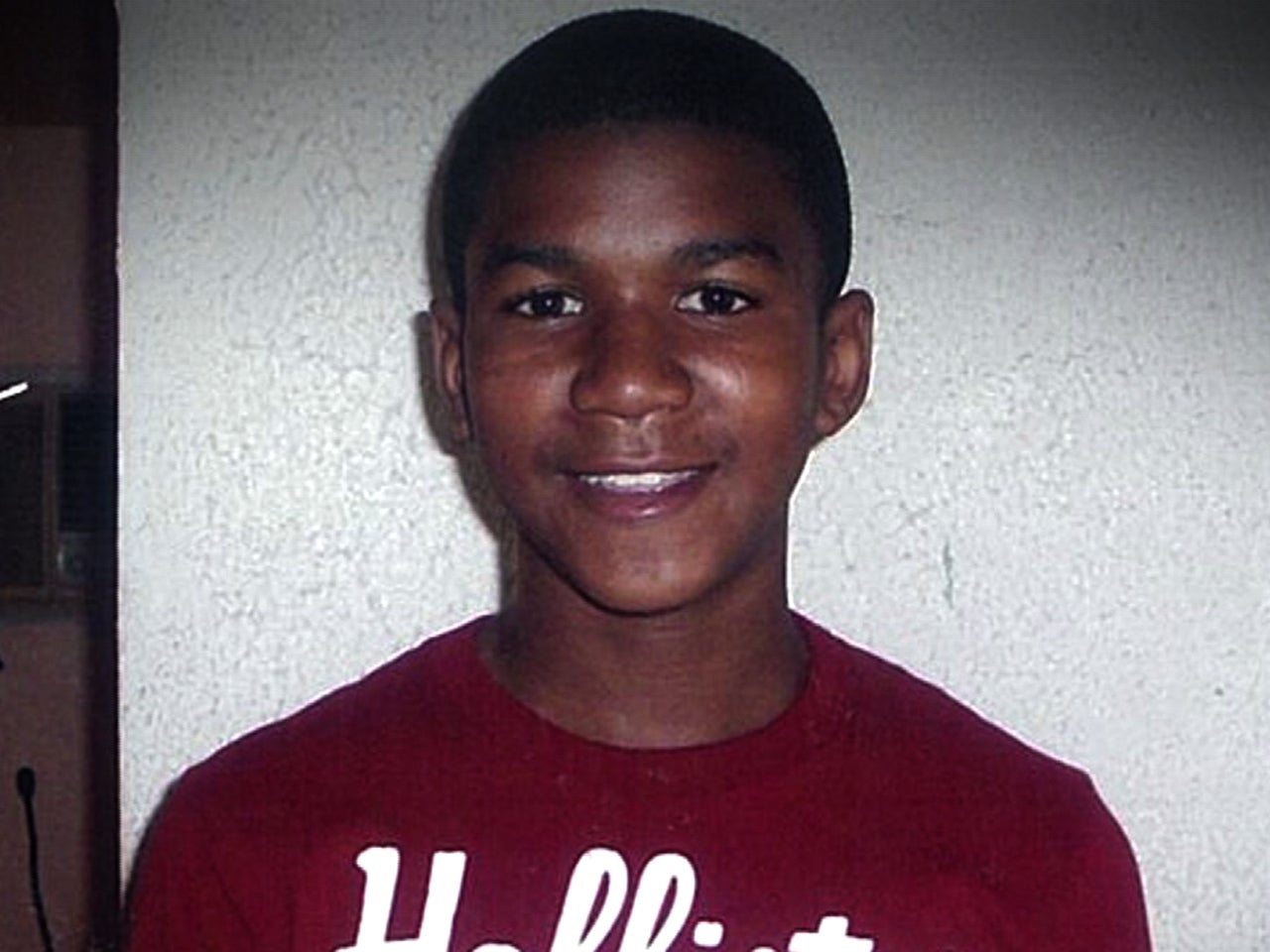 Trayvon Martin's father: "He saved my life"
(CBS News) The father of Trayvon Martin, the unarmed black teenager who was fatally shot last month by a neighborhood watch volunteer, said his son was his hero for saving his life in a fire when the boy was 9 years old.
The boy's parents appeared on "CBS This Morning" on Friday, a day after thousands attended a rally in Sanford, Fla., calling for the arrest of George Zimmerman.
Trayvon's father Tracy Martin told Charlie Rose how his son had once rescued him: "At the age of 9, he pulled me out of a fire, went back in the house, got the phone, came back out, called 911. He saved my life.
"And at his time of need, I wasn't there to save his life," he said. "But I pledge my life to continue to push forward until we get justice for my son."
Tracy described his boy as a "very bright young man. Trayvon loved his life. He loved his family. Very upbeat kid, mild, laid back. Never been in a run-in. Never had any run-ins with the law. Trayvon was a people's person. He was my hero and he'll be sadly missed."
Speaking of Thursday's rally, Martin said, "To hear everyone out there in the crowd screaming Trayvon's name, it just made us feel that Trayvon's life did matter in the world. The world knows Trayvon now."
Growing outcry over Trayvon Martin's death
Trayvon Martin parents call for shooter's arrest
Online hoodie photos show anger at Fla. shooting
Trayvon's mother, Sybrina Fulton, told Gayle King that her son also respected police.
"Trayvon has a grandfather that is a retired police officer in Miami, so he knows to respect authority," Fulton said. "He knows about the police, he's not afraid of the police. However, he's seen this guy (Zimmerman) as a stranger, so of course he's going to try to run. He's going to try to get away. He's going to try to avoid any situation. And that's what we really believe, that he was really trying to get away."
Fulton said what she and Tracy Martin want is an arrest in the shooting. "We want George Zimmerman arrested for this crime," she said.
She said she herself has not heard from Zimmerman, "but this is an open investigation and I'm sure they're going to be talking to him very soon."
To watch the complete interview with Tracy Martin and Sybrina Fulton click on the video player above.
Rally sentiment: Justice for Fla. teen's killing
Fla. "Stand Your Ground" author may seek changes
2 Fla. officials step aside in teen death probe
Thanks for reading CBS NEWS.
Create your free account or log in
for more features.