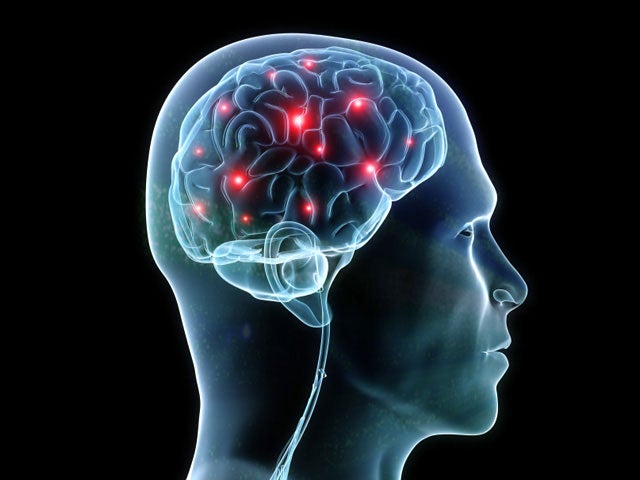 Traumatic brain injury triples risk for early death, study says
People who sustain traumatic brain injuries may be three times more likely to die young.
A 41-year study published in JAMA Psychiatry on Jan. 15 shows that people who suffered head injuries were more likely to die prematurely, which was considered to be before 56 years old. Those who previously were diagnosed with psychiatric disorders were most at risk of dying an early death.
For the study, researchers looked at everyone born 1954 and after in Sweeden who received inpatient or outpatient care for a traumatic brain injury (TBI) between 1969 to 2009. In total, 218,300 patients were tracked.
They looked at death rates for patients who passed at least six months after sustaining the TBI, comparing the statistics to the general population as well as siblings of the patient. They also looked at the way the person died, which include suicide, injury or assault. Researchers accounted for how sex, age of death, severity of brain injury and follow-up times after diagnosis played a role in the patient's outcome.
In total, 0.2 percent of people without any history of TBI died prematurely. The rate, however, was three times higher for those who sustained a TBI. Those who had a TBI and a previous psychiatric disorder diagnosis had a 20 times higher rate of early death.
When compared with other family members, those who had a TBI were 2.6 times more likely to die early than their sibling without the injury.
"Looking at siblings who did not suffer TBIs allows us to control for genetic factors and early upbringing, so it is striking to see that the effect remains strong even after controlling for these," lead author Dr. Seena Fazel, a Wellcome Trust Senior Research Fellow in Oxford University's department of psychiatry, told Reuters.
Those who died early and had a TBI were more likely to have committed suicide, be a victim of an assault or have a fatal injury.
"Current guidelines do not recommend assessments of mental health or suicide risk in TBI patients, instead focusing on short-term survival," Fazel explained. Looking at these findings, it may make more sense to treat some TBI patients as suffering from a chronic problem requiring longer term management just like epilepsy or diabetes. TBI survivors should be monitored carefully for signs of depression, substance abuse and other psychiatric disorders, which are all treatable conditions."
Previous studies have found military members who suffered more than one mild traumatic brain injury had higher rates of suicide. A study of older veterans with mild brain injuries showed they were more likely to develop Alzheimer's disease or other dementia-type disease later in life.

Traumatic brain injuries such as concussions have also been studied extensively in sports, after more evidence has shown that people who have a history of TBIs may be more likely to develop chronic traumatic encephalopathy (CTE), a disease linked to premature death.

Patients with CTE display symptoms like memory loss, mood swings, cognitive issues, depression, confusion, aggression and motor skill issues. CTE can only be definitively diagnosed after death, but UCLA researchers have said they were able to diagnose CTE in at least three living NFL players.

Both ex-baseball player Ryan Freel and former football player Junior Seau were diagnosed with CTE after death. They both committed suicide and were known for their leave-it-all-on-the-field styles of play.


Recently, Formula One driver Micahel Schumacher suffered a traumatic brain injury when he was skiing. He was placed in a coma, but doctors told Reuters that even if he recovers, he may never be the same person mentally.

The researchers believe that TBIs may change how the brain's neural network, or the operating system, works. This could make it harder for patients to use their judgment or to adjust to new situations.

"The mortality rates are like a reverse-iceberg -- they're the most awful outcome, but the rates of depression and anxiety are huge in the brain injury population," Huw Williams, co-director of the centre for clinical neuropsychology research at the University of Exeter who was not involved in the study, told the BBC. "People with head injury need monitoring all the time in case they become suicidal."
Thanks for reading CBS NEWS.
Create your free account or log in
for more features.